Danny Fujikawa, Chris Robinson, And Matt Bellamy — Who Are Kate Hudson's Children's Fathers?
Kate Hudson is a mom to three adorable children whom she shares with three different men. Here is a look at all the men Hudson has children with and their relationship over the years.
When it comes to being a parent, many dynamics go with it, but having a great co-parent involved is one of the most amazing things that could happen.
Sensational actress Kate Hudson is an amazing mom to three adorable children whom she welcomed over the years with three different men. Her first child is Ryder Robinson, with guitarist Chris Robinson.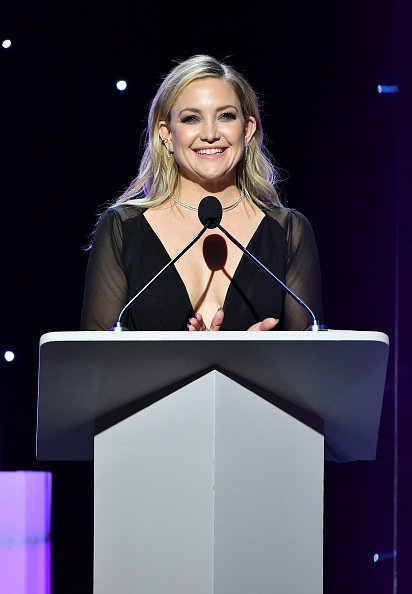 Her second child, Bingham Bellamy, is with Muse guitarist and vocalist Matt Bellamy and her third and only girl, Rani Rose, was born to her current boyfriend, Danny Fujikawa. Here is a peek into the three men who co-parent with Hudson.
CHRIS ROBINSON
Hudson had her first child and son, Ryder, with Black Crowes singer and guitarist Chris Robinson. The two got married in 2000 and welcomed Ryder in 2004. However, in 2007, they split up due to irreconcilable differences.
Despite the over-a-decade age gap between Hudson and Robinson, she once described her marriage to him as one of the most fun times of her life. Following their divorce, they maintained an incredible friendship.
There was a time when things between them were rocky, and Robinson demanded full custody of his son despite having joint custody. However, the issue was resolved amicably between both parties.
Following his divorce from Hudson, Robinson married Allison in 2009, and they have a daughter, Cheyenne. Amazingly, Hudson is close to Allison and Cheyenne, and they have been spotted hanging out together sometimes.
MATT BELLAMY
After her separation from Robinson, Hudson got engaged to Muse band member Matt Bellamy in 2011. The two were together until 2014 before deciding to call it quits. The reason was pegged on the fact that they had different visions on how to live their lives.
Bellamy and Hudson welcomed their son, Bingham, on July 9, 2011. Despite their separation, the duo maintained a beautiful relationship that includes his wife Evie and their daughter Lovella Dawn.
Bellamy recently opened up about his career where he said that as much as he likes playing with the band, he also enjoys singing alone as the kind of music he made alone was more of himself.
DANNY FUJIKAWA
Hudson's relationship with Fujikawa is an interesting one as they had known each other for almost 15 years before deciding to get together as a couple. 
Fujikawa, who happens to be Hudson's best friend's stepbrother, is also a musician and belonged to the LA-based rock and roll band Chief before the band split. Despite the separation, the members of the band are still on friendly terms.
The New York University alum welcomed his daughter Rani Rose with Hudson in 2018. The new dad and his girlfriend opted to name Rani as a tribute to her paternal grandfather, Ron.
Speaking on having kids with different fathers, Hudson said she was at peace as she could trust them to have her back at any time with any of the kids.
For Hudson, who did not know her father, Bill Hudson, but was raised by her mother, Golden Hawn, and her partner Kurt Russell, it is something of joy for her to see her children's fathers present in their lives.
On how she views the relationships she has with the fathers of her children, Hudson claims she allows the kids to enjoy time with their fathers as when they got older, they would be able to think for themselves, and it would be wrong of her to speak ill about them to the kids.