Tika Sumpter's Fiancé Nick Reveals 'She's Tamed His Ego' in a Birthday Post Featuring the Actress and Their Daughter
At last, Tika Sumpter and Nicholas James are ready to say "I do," but they don't need a wedding to show their love. James recently took to Insta for Sumpter's birthday and he let her know how much he cares. 
Tika Sumpter's fiancé Nicholas James shared a beautiful post for her birthday, expressing that she has "tamed his ego." The post's picture was of the actress spending quality time with their daughter Ella-Loren. 
The duo sat in a garden with their backs facing the camera as 4-year-old Ella cutely sat between her mother's legs. Sumpter subtly looked over her shoulder while donning a light pink summer dress.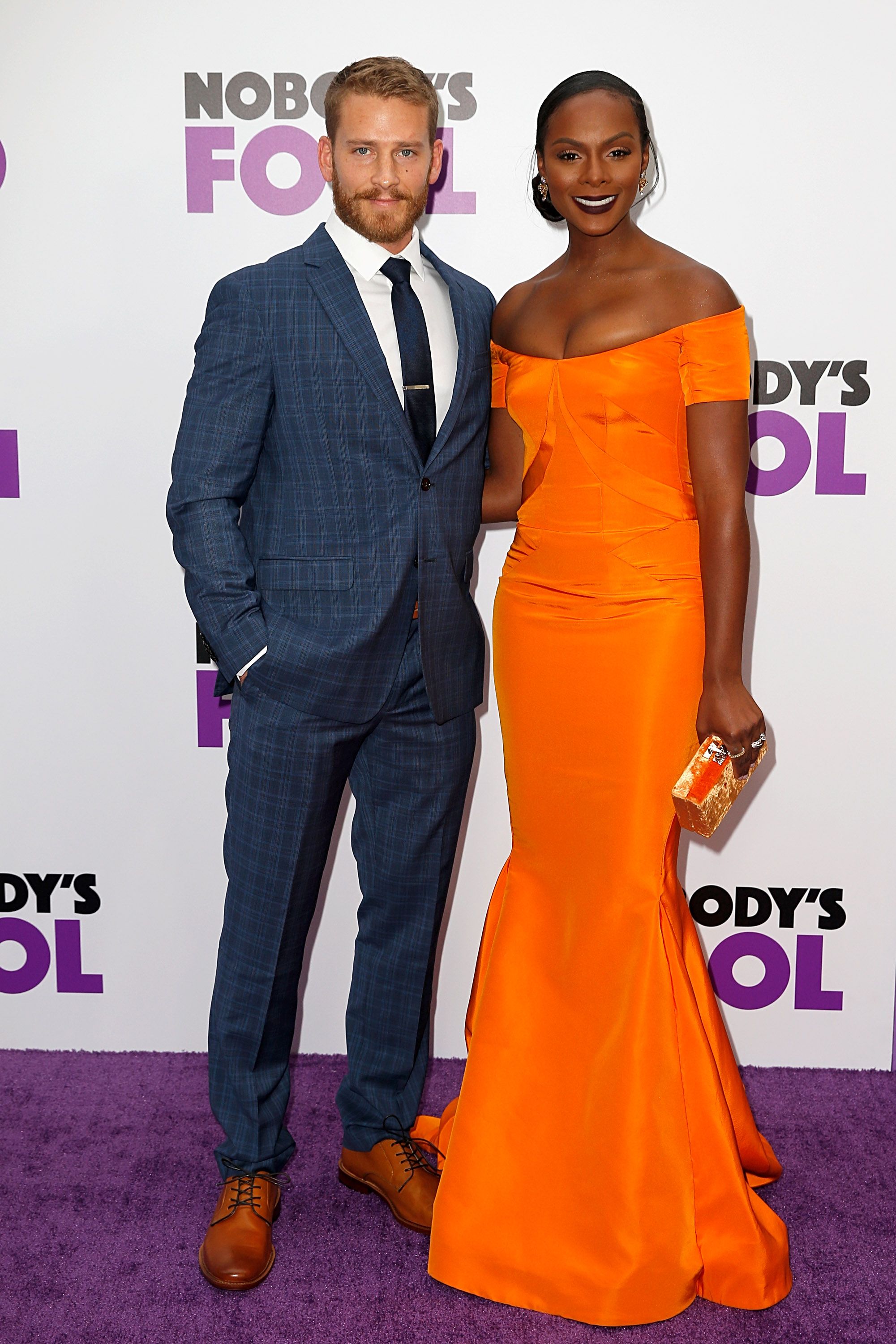 James wrote a love letter in the post's description, noting that his fiancée is ever-faithful and highly determined. He penned: 
"She's taught me so much about myself, about my faith, and yes...she's tamed my ego!"
He claimed that she keeps herself guarded but behind all this vigilance is a huge heart. The fellow actor expressed that she is a wonderful mother.
Finally, Sumpter's husband-to-be wished her a happy birthday. He also opened up about how much he loves her, simultaneously melting all the followers' hearts. 
The celebrity opened up about her experience quarantining with young Ella.
These fans posed many "Happy Birthdays" in the comment section. They filled it up with heart emojis as they left around 28,000 likes behind. 
This past December, the actress wished her betrothed a happy birthday via Instagram too. For his 37th, Sumpter posted a close-up of James donning an unblemished black suit with a bow tie. 
In the text, she stated that James is the absolute best. The "Nobody's Fool" star thanked him for doing a great job as a father and partner.
Sumpter and James got engaged in 2017. He bent the knee on Christmas Day, although his future fiancée had her suspicions beforehand. 
Sumpter recently confirmed that they would be getting married soon. She explained that due to the loneliness of quarantining and the loss of family members from COVID-19, she wants to celebrate with loved ones. 
The celebrity opened up about her experience quarantining with young Ella. She admitted that it was occasionally challenging and she had to take some breaks, stating: 
"Sometimes I just had to tell my child, 'I don't want to play anymore, I'm tired.' "
She claimed that this decision to step back from one's child to take some time out for oneself is seen as shameful. However, in her opinion, this act of self-care is completely fine.