4-Year-Old Boy with Autism Escaped His Nursery and Ran Out onto a Busy Road
4-year-old Charlie was captured on CCTV running down the road after escaping from 2nd Home Childcare. His mother is now calling for better care for her autistic son. 
4-year-old Charlie, who was diagnosed with autism, had a close encounter with oncoming traffic after he escaped the bounds of his nursery. Fortunately, two workmen saw the boy headed to the road and were able to stop him in time. 
Charlie's mother, Rachael Heslop received a call from the daycare center saying her son slipped away from the caregivers while playing outside and he was found in a car park nearby, but the CCTV footage tells a different story.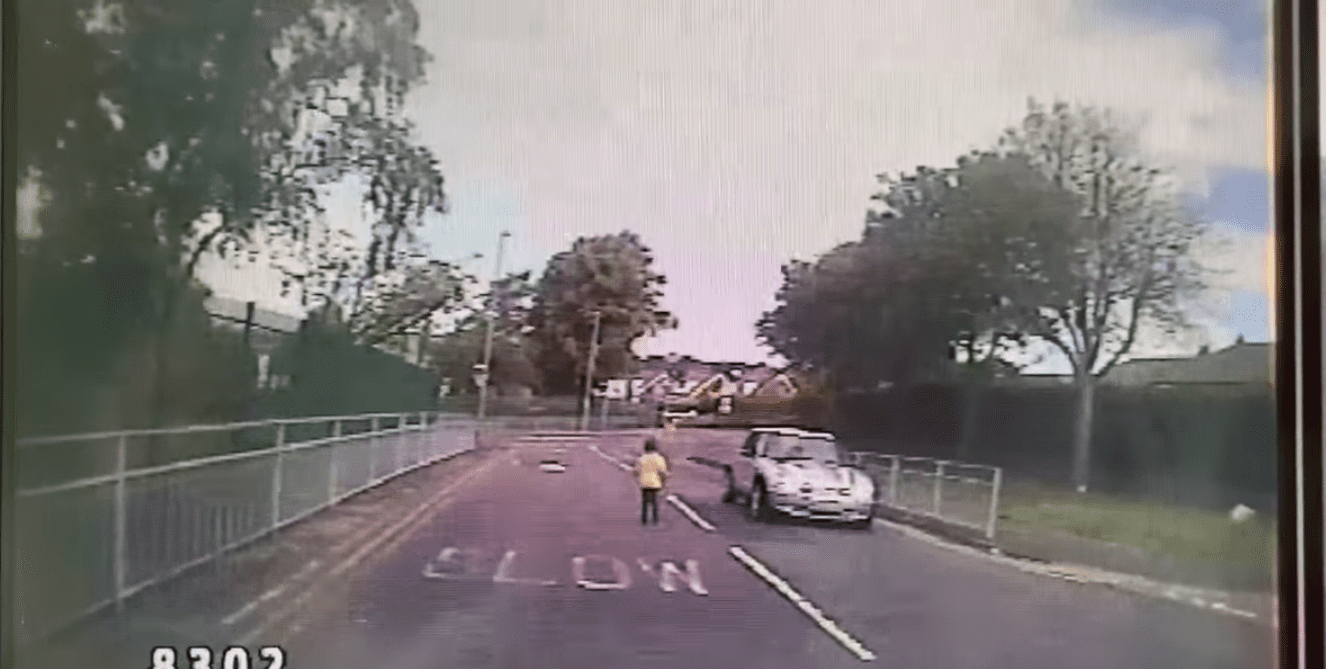 TAKING IT TO SOCIAL MEDIA
28-year-old Heslop was unsatisfied with the nursery's explanation and took to social media to see if she could uncover what really happened with her son at school. 
The two workmen then came forward with the footage that captured the entire ordeal, showing a different version of the story than the one the nursery had told the mother. Heslop told the story on Facebook. Referring to the workmen, she said: 
"They realized Charlie was without an adult, one of them jumped out of the van and ran to stop Charlie as he continued to run along the middle of the road towards oncoming traffic."
 BACK TO THE NURSERY
The men managed to get to the 4-year-old in time to stop him from running over the road into oncoming traffic and took him to the nursery. They found two staff on their way out to find Charlie and handed the boy over to them. 
Two children were left injured after a vehicle ran over a red light and crashed into another car. 
The caregivers didn't have a conversation with the two men or say thank you for helping out but took the boy and went back to the premises that the boy escaped from. 
Spirit Airlines kicks four-year-old boy with autism off flight for not wearing mask https://t.co/DDzD7hBZsR

— CBS News (@CBSNews) March 16, 2021
OPEN AND UNSECURED
The mother, distressed and panicked over her son's safety after his encounter with such a dangerous situation, says she cannot understand why the caregivers allowed the children to play in an open and unsecured yard. 
Heslop and her husband have to take extra care with their autistic son, who does not speak and struggles to communicate. Hence this incident is a massive blow to them. She said: 
"Letting anyone care for your child takes trust, but when they are autistic and cannot talk it's blind faith. And that blind faith has been entirely abused."
It's been deemed the "song of the summer," but for a mostly non-verbal four-year-old with autism in Minnesota, it's a song that has become a "miracle" and an "answered prayer." @DavidBegnaud takes us to the "Old Town Road" https://t.co/xFoD4h8g0U pic.twitter.com/FzzxJ5o3Kv

— CBS Evening News (@CBSEveningNews) June 10, 2019
UNDER INVESTIGATION
A spokesperson for 2nd Home Childcare confirmed that an investigation into the incident is being carried out but that she could give no further comment on the matter. 
Ofsted is also involved in the investigation, although the spokesperson for the council shared that the nursery has the necessary facilities and resources to take proper care of the children. 
June 18, 2021
Although Charlie was fortunate to escape the situation unharmed, a car accident in Clearwater did not have such a lucky outcome. Two children were left injured after a vehicle ran over a red light and crashed into another car. 
The 29-year-old driver flew over a red light and crashed into another vehicle. The driver was flown to a local hospital with life-threatening injuries, and the mother and two children in the other vehicle were transported to a hospital.