Lil' Kim Posts a Photo of Boyfriend Mr Papers & Their Daughter Royal for a Father's Day Tribute
Lil' Kim's baby daddy, Mr. Papers, received a special Father's Day honor from his beau. The mother-of-one celebrated the love of her life on Instagram with touching words capable of melting hearts.
American rapper and actress Lil' Kim left other dads green with envy with her emotional tribute to her daughter's dad and the love of her life, Mr. Papers.
The 46-year-old shared a picture of the proud father holding on to his little girl as the two struck a playful pose for the camera. Mr. Papers looked casual in his white shirt worn over denim pants and a pair of gorgeous sneakers.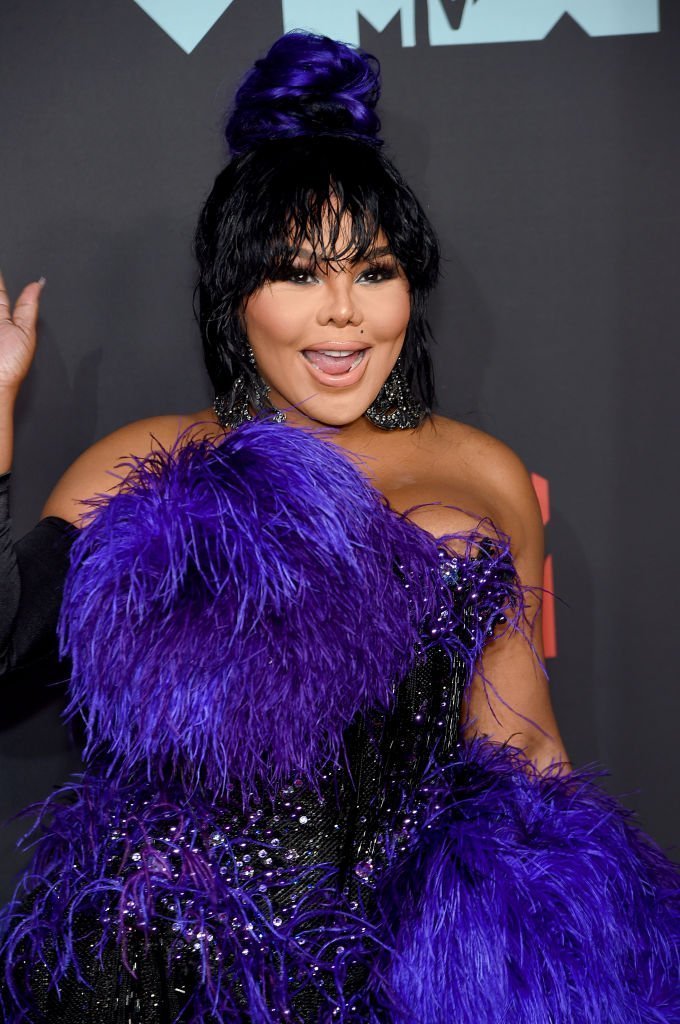 His daughter, Royal Reign, stole the brightness from the colorfully decorated room with her breathtaking smile and outfit combination.
The next slide contained an emotional Father's Day write-up, lauding dads for their sacrifices, hard work, and commitment to dealing with every situation without betraying their emotions. Lil' Kim carried on the accolades fest via her caption, writing:
"Even though I didn't get to post much from my 2 birthday loves of my life, we are still celebrating!!! And now it's Daddie's Day. Happy Daddie's Day baby. We love you so much!!"
Mr. Papers responded to the sweet post, expressing his love for his "girls" amid heartfelt gratitude. The post sent netizens raving, with most dishing out Father's Day wishes to him, while others gushed about Royal's cuteness. 
The New York-based rapper first outed himself as Lil' Kim's baby daddy in February 2014.
Royal has somewhat become an internet sensation in recent times, thanks to her adorable antics on her social media, TikTok, and on the stage!

In April, the youngster made headlines for showing off some impressive moves during Lil' Kim's stage performance at the Florida AIDS Walk.
Although Royal has proven time and again that she had all it took to excel in the music industry, her mom has expressed skepticism over letting the little girl follow in her footsteps. The rapper once shared:
"I can't be a hypocrite. But some of the stuff I know now, I will guide her and direct her so that she don't make the same mistakes I made. Also, I may suggest a different route than me."
Admittedly, finding the right route for her only daughter was not up to the star alone, as Mr. Papers still had some influence as the youngster's father, albeit little.
Following their split, Lil' Kim filed a lawsuit to prevent her baby daddy from having partial custody of their daughter. In response, Mr. Papers filed for visitation rights and subsequently apologized publicly for how their relationship ended.
As most may recall, the New York-based rapper first outed himself as Lil' Kim's baby daddy in February 2014 following the announcement of her pregnancy. The resulting publicity shot him to stardom, further bolstering his rap career.
Lil' Kim and her on-and-off beau have since strived to be there for their daughter, both as co-parents and partners, to enable her to experience family life at its best.