Daily Joke: A Young Man Asked a Rich Old Man How He Made His Money
A young man looking to find his path to success was met by an unexpected piece of advice when he asked a wealthy old man to tell him how he built his empire.
Often when a young person hopes to learn about success, they turn to older successful people for advice and guidance. This young man had his heart in the right place but did not quite get the answer he was looking for.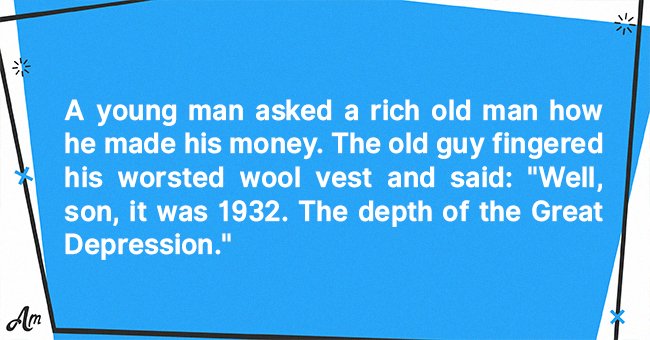 One day, he asked a wealthy old man how he made his money and built his fortune. Giving a deep, sagely sigh, the old man started reminiscing on how his journey to wealth began.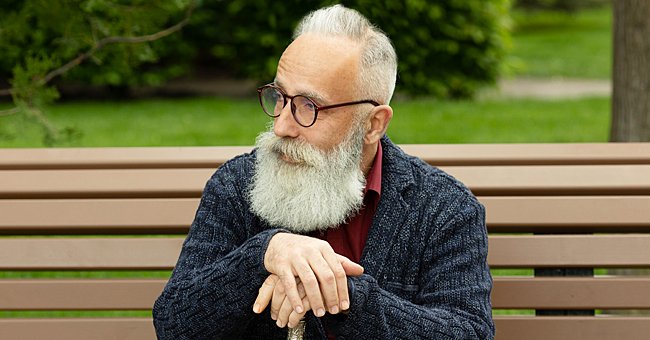 Taking a trip down memory lane, the old man began his story in 1932. He described it as the depth of the Great Depression and a time when he was so poor that he was down to his last nickel.
One day, he decided to invest his last nickel in an apple. He bought an apple and spent his entire day polishing the apple so that it shined and glistened in the light.
At the end of the day, the man had managed to sell the apple for ten cents. The next day, he reinvested the ten cents in two apples.
Again, he spent the day polishing them, and at the end of the day, he sold them for 20 cents. The wealthy man shared that at the end of the month, he had accumulated a fortune of $1.37.
Marveling at this incredible gradual process, the young man asked his older companion if that was how he was able to build his empire. The man laughed and replied:
"Heavens no! Then my wife's father passed away and left us two million dollars!"
Here is another joke about a young person who asked an older person for some help. A student went to her professor's office with an odd request.
With the door closed behind her, she started to beg and plead on her knees, telling him she would do anything to pass his exam. With a strong emphasis on her plea, she gazed intently at the professor as she whispered that she would do anything.
With a softened look on his face, the professor asked if the student was truly willing to do anything to pass the exam. When she nodded, the man whispered:
"Would you...study?"
Source: Jokesoftheday, Jokesoftheday