Jennifer Hudson Highlights Curvy Figure in a Black Fitting Ensemble with Gold Belt in Photo
Jennifer Hudson is well known for her epic vocals. Beyond her voice, this stunning singer also has a great sense of style, recently showing off a timeless all-black outfit. 
Jennifer Hudson took to Instagram to flaunt her curvaceous body. She donned a tight-fitting black ensemble with a gold belt in the picture. 
The famed vocalist looked powerful as she stood above the camera, gazing down at it with a strong yet sultry stare. The simplicity of her outfit emphasized the vigor within her pose.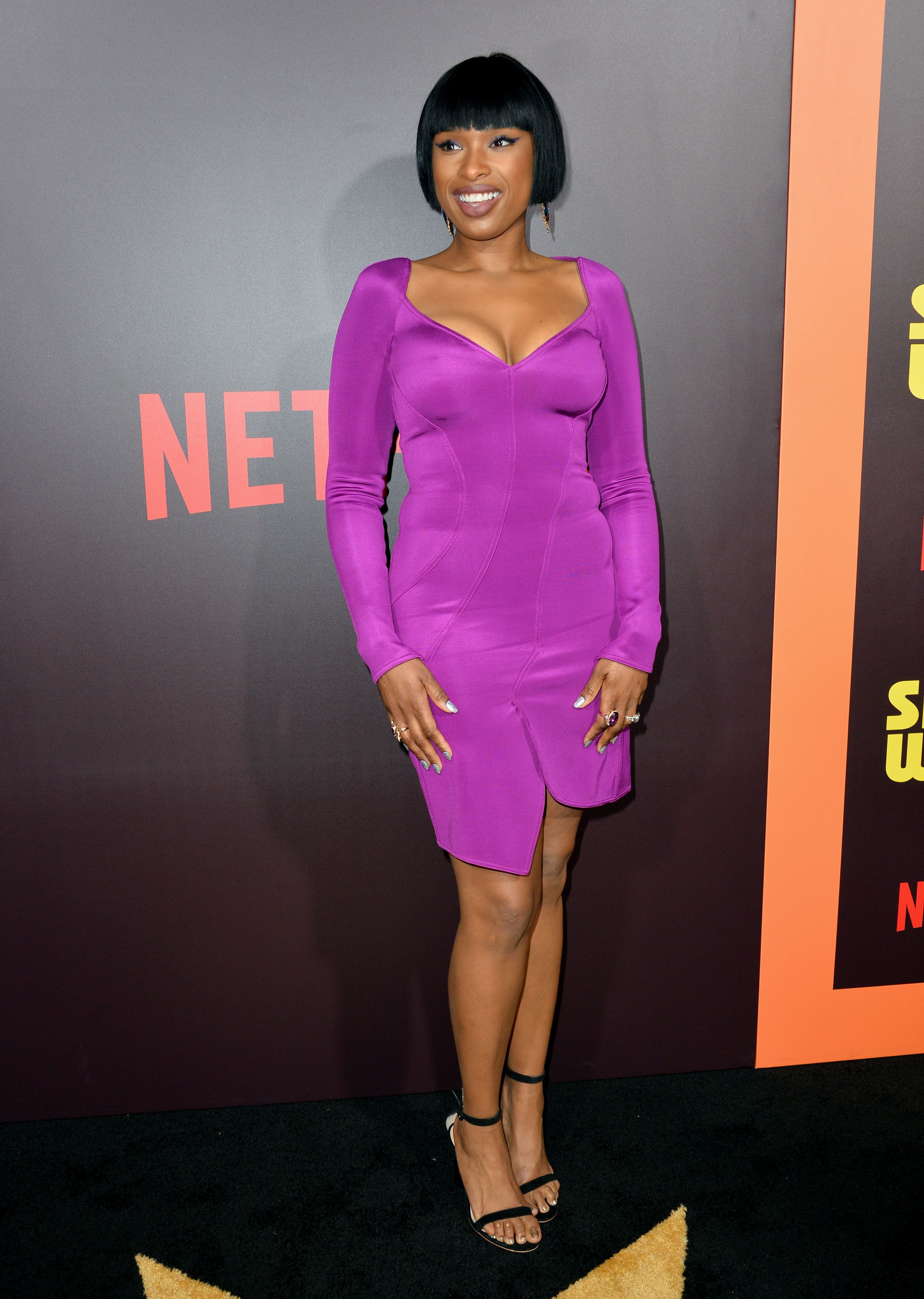 Hudson's outfit looked sleek and classic with its all-black shade and tight-fitting top. Taking to the caption, she penned: "I am alone at home🤯."
She increased the elegant ambiance by lightly floating one arm. Her shirt sported a slight edge, sporting golden-studded bangle-like extensions on the long sleeves. 
The songbird's golden belt matched the studs as it enclasped her around her waist, showing off her tight midriff. She appeared to be wearing leather-like pants which intensified the edgy look. 
She is a mother to her 11-year-old son Daniel Jr.
The singer's followers loved the post, remarking on how gorgeous she looks and sending her many heart emojis in the comment section. They left around 24,000 likes behind them. 
Hudson collaborated with Carole King to release an original song called "Here I Am (Singing My Way Home)." This single will be found on the soundtrack of the Aretha Franklin biopic, "Respect."
The award-winning performer who plays Franklin in the film has stated that she has a soft spot for the 60's swoop eyeliner that the late icon used to sport. She has unknowingly been donning the same makeup style her whole life. 
Outside of beauty and her professional life, she is a mother to her 11-year-old son Daniel Jr. The singer and actress celebrated his 11th birthday last year, sharing it on Insta with one of the post's captions reading: 
"I ain't gone ever stop celebrating you, my baby". 
The party included many fun activities for the young boy and his friends. They participated in a Nerf gun tournament and had a basketball court to play on.
This past festive season, she also took to Instagram to share photos of her and her son preparing for Christmas. David and his mother showed off their stunning decorations that awed fans.
Hudson's space was filled with picturesque fairy lights. A large Christmas tree became the main focus as it donned breathtaking decor.