Serena Williams Poses in a $119 Neon Dress That Underlines Her Assets in New Photo
Serena Williams stuns as she poses in a thin-sleeved neon dress that costs $119. The outfit brought out her curves as she stood on the top of a high building.
Over the years, Serena Williams has proven her athletic prowess and earned the name the queen of the court. The 23-time grand slam title owner began her journey into sports as a teenager.
She is almost 40 and is still consistent with her passion, drive, and victories. Even though she has suffered some defeats, the tennis champion poses as an inspiration to many through her personal and career lifestyle.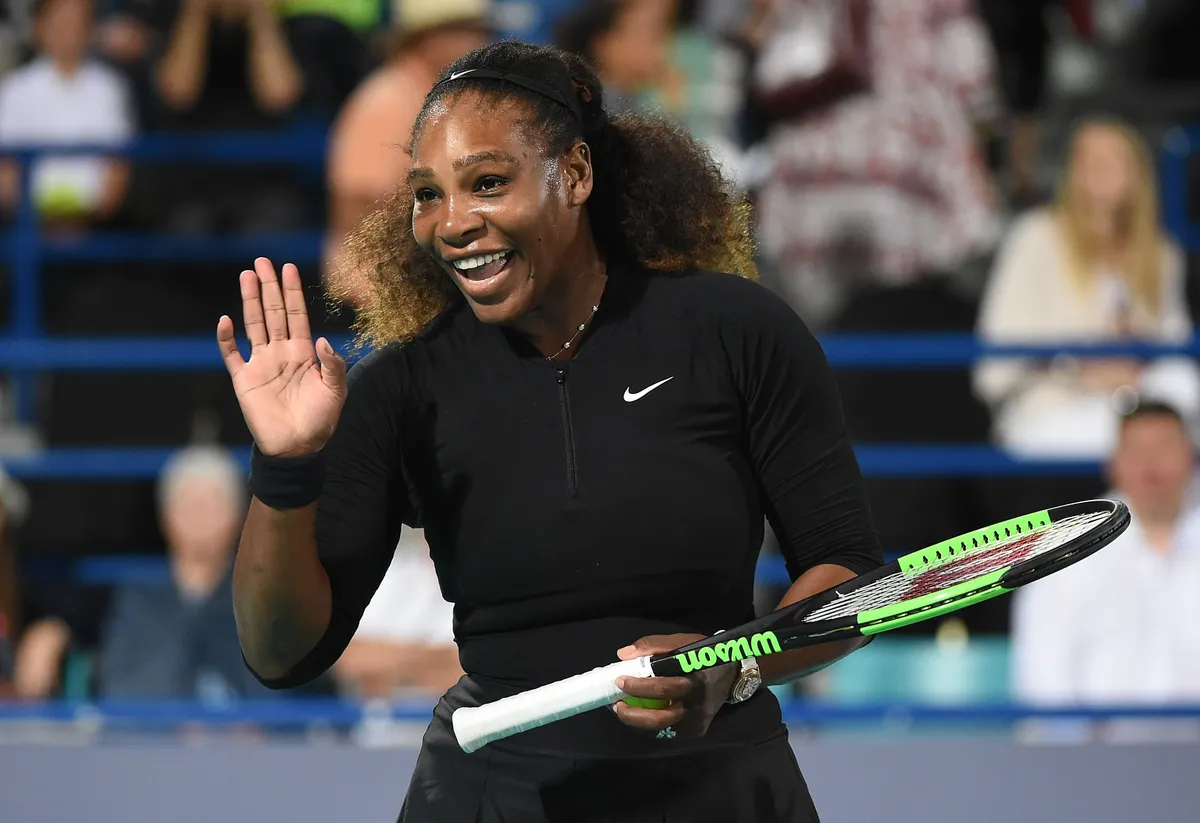 On top of the indisputable success she attained in the world of sports, Williams branched out into other businesses, by owning a clothing line and inspiring women to be confident about beauty.
In a new post via her clothing line page on Instagram, the sports star debuted a summer look and marketed her threads by pouring out her curves in a thin-sleeved neon dress with a slight slit. She stood confidently on top of a high building. The caption read:
"Bright colors, bright skies. First day of summer vibes."
The brand owner posed by swaying her hips to one side, and apart from her trimmed body, fans could see her stallion legs and toned arms that clutched tightly to a tennis racket.
She added some shimmery jewelry and comfortable glass heels that complimented her bright-colored dress and long blonde hair.
Despite the career moves, Williams still makes out time for her family. She has been busy teaching her mini-me some tennis moves.
Williams' clothing brand was born shortly after she became a mother to her daughter, Olympia Ohanian, whom she shares with her husband, Alexis Ohanian.
While speaking to an outlet, the mother-of-one explained that she is familiar with fashion and designs following her two years at the Art Institute of Fort Lauderdale. According to her, the clothing line is affordable, adding:
"These are high-end quality fabrics and high-end quality feels, and you don't have to pay overprice for it."
The tennis champion confessed that the letter "S" which is the name of the clothing line is an avenue for different women to identify with the word that resonates with them, it could be "success;" or in her case, being a "steadfast" mom.
Despite the career moves, Williams still makes out time for her family. She has been busy teaching her mini-me some tennis moves by enrolling her for lessons.
 A few days ago, Williams also enjoyed summertime with her husband and daughter in the South of France, and paparazzi caught her in a chic bright-colored one-piece swimsuit.
The mother-of-one has revealed her love
for family
via posts and interviews. For her not being around her family enough is one of the greatest fears she actively combats.