Whoopi Goldberg's Granddaughter Amara Flaunts Her Tattooed Body in a Skimpy White Swimsuit in New Pics
Whoopi Goldberg's granddaughter looked fabulous as she showed off her tattooed body while donning a skimpy swimsuit, as seen in new pictures on social media.
Having a great body is a blessing but having the confidence to show off one's flawless skin is something that is built over time. 
Whoopi Goldberg's granddaughter Amara Skye showed she had a lot of body confidence when she posted pictures of herself in a skimpy white swimsuit that showed off her tattoos as she posed beside the pool.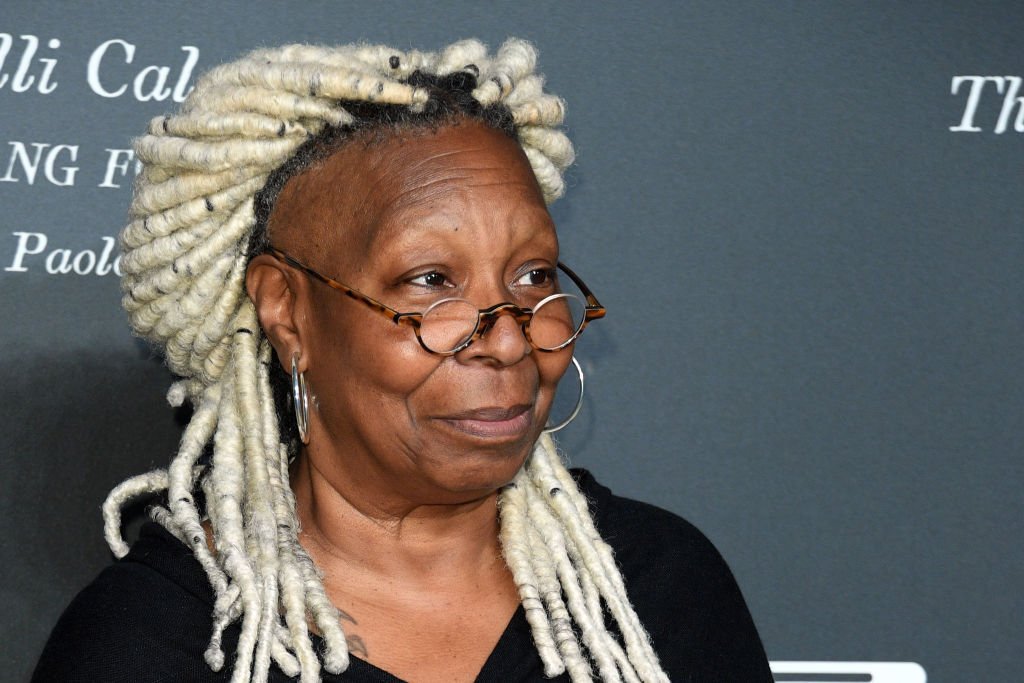 The body-confident young lady struck up different poses as she stood by the pool. The picture was shared with her over 3,000 followers on Instagram. Shared a secret when she said:
"Snatched by @rouxroyalebeauty."
Screenshots from the Instagram story showed that Amara had tattoos on her left ankle and the upper part of her left arm. She also combined the look with her long black dreadlocks that added to her beauty. Through it all, she had on a huge smile that showed off her pearly whites.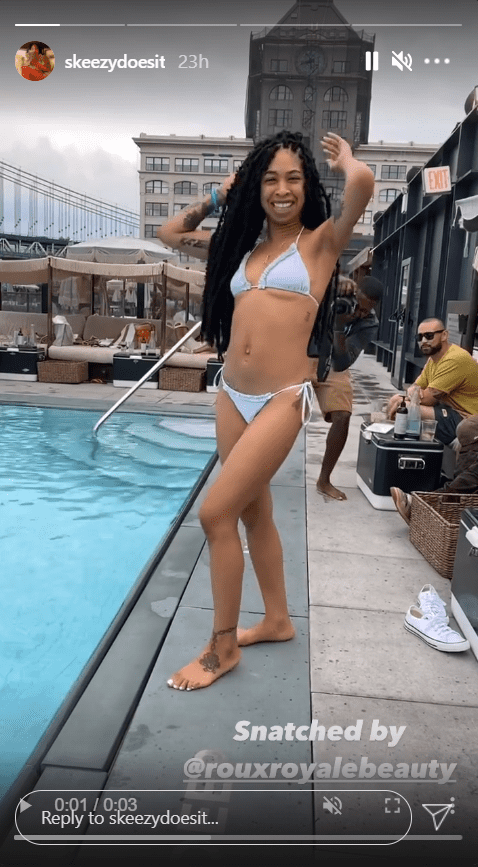 Born on November 19, 1989, Amara enjoys living her life out of the public eye and is not bothered by the celebrity status of her grandmother and mom, Alex.
They imitate her feelings and she gets inspiration from her mother.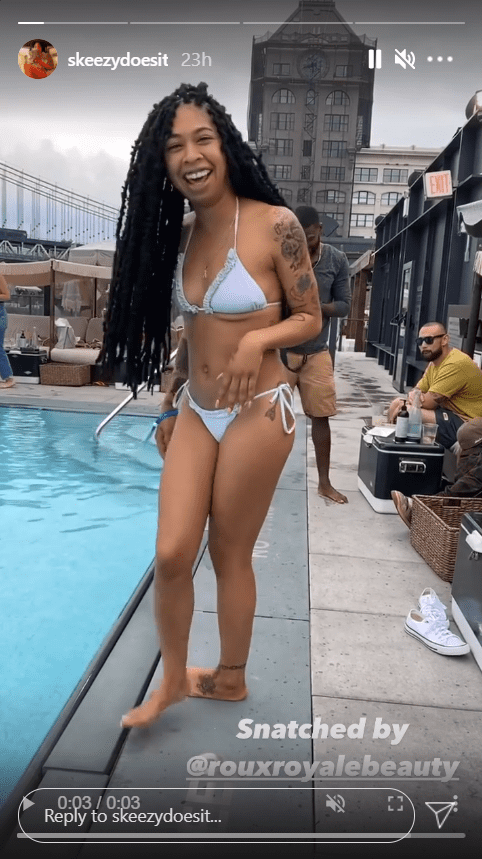 Doubling as a model and artist, Amara is a loving wife and mom. She is reported to have married her husband Chris in 2013, and they welcomed their daughter Charli Rose a year after.
Aside from Amara, Goldberg is also a grandmother to her other siblings, Jersey and Mason. Interestingly, the identity of Amara's dad has been kept a secret, as Alex had her when she was just 16.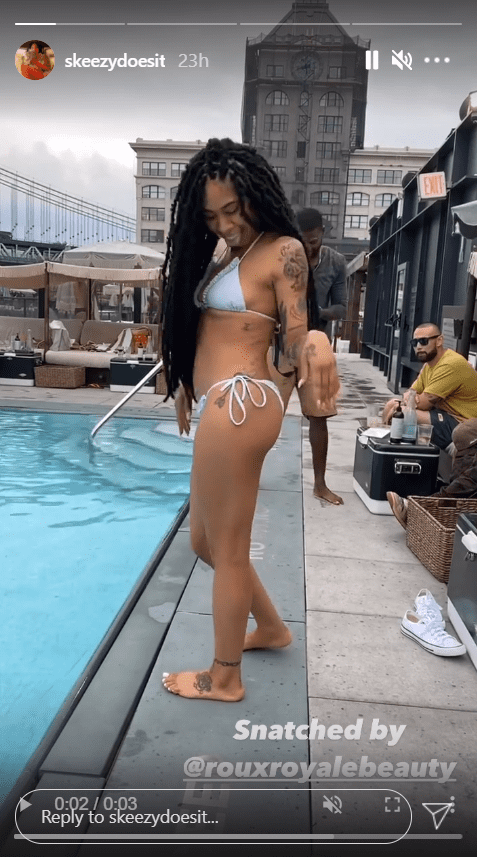 The similarity between Amara and her grandmother cannot be denied as they both have the same infectious smile, and like her grandmother, she is a talented visual artist specializing in acrylic and spray paints and mixed media. 
She has reportedly said that having Goldberg as her grandmother influenced her creative side, and although she wanted to act, she was not great at it; hence she took up art and paints. 
Speaking of her art, she says they imitate her feelings, and she gets inspiration from her mother, who also draws and paints. Her biggest inspiration, however, comes from her experiences, as they are a lot.
As for
Goldberg
, who says marriage is
not for her
, spending time with her family is one of the most enjoyable experiences and she is proud of each of their achievements.