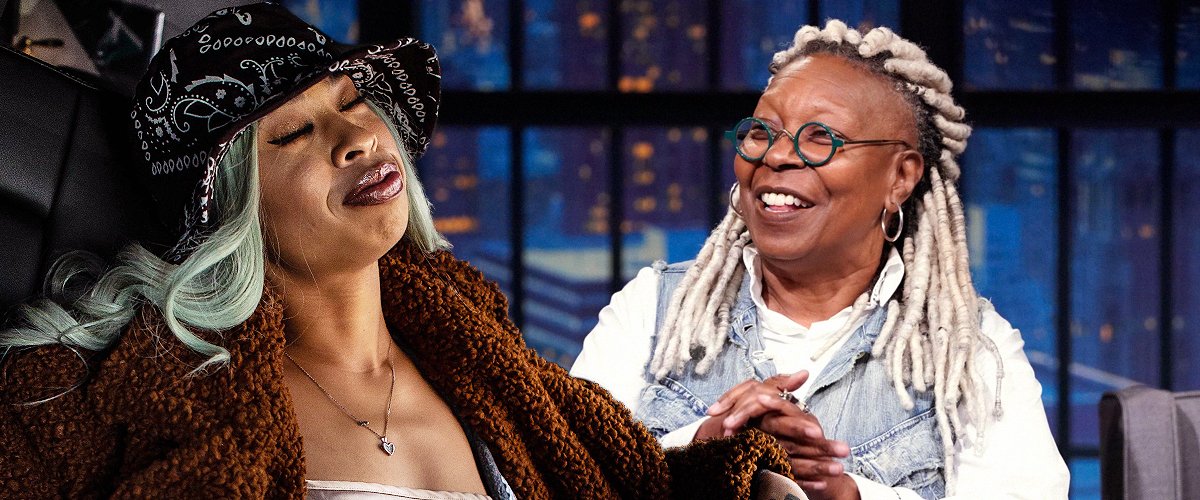 Getty Images - Amara Skye
Exclusive: Whoopi Goldberg's Grandkid Amara Said 'The View' Host Is the Mediator in the Family
Visual artist Amara Skye, one of the granddaughters of Whoopi Goldberg, opened up on "The View" co-host's job in her family in an exclusive interview with AmoMama.
Skye has been making headlines ever since giving birth to her daughter, Charli, in 2014, making Whoopi Goldberg a great-grandmother at 58 years old. Shortly later, her painting career began.
During this exclusive interview with Amara Skye, she shared some details on her and her daughter's relationship with Goldberg, the actress' job in their family, the challenges faced during the pandemic, her career as a visual artist, and more.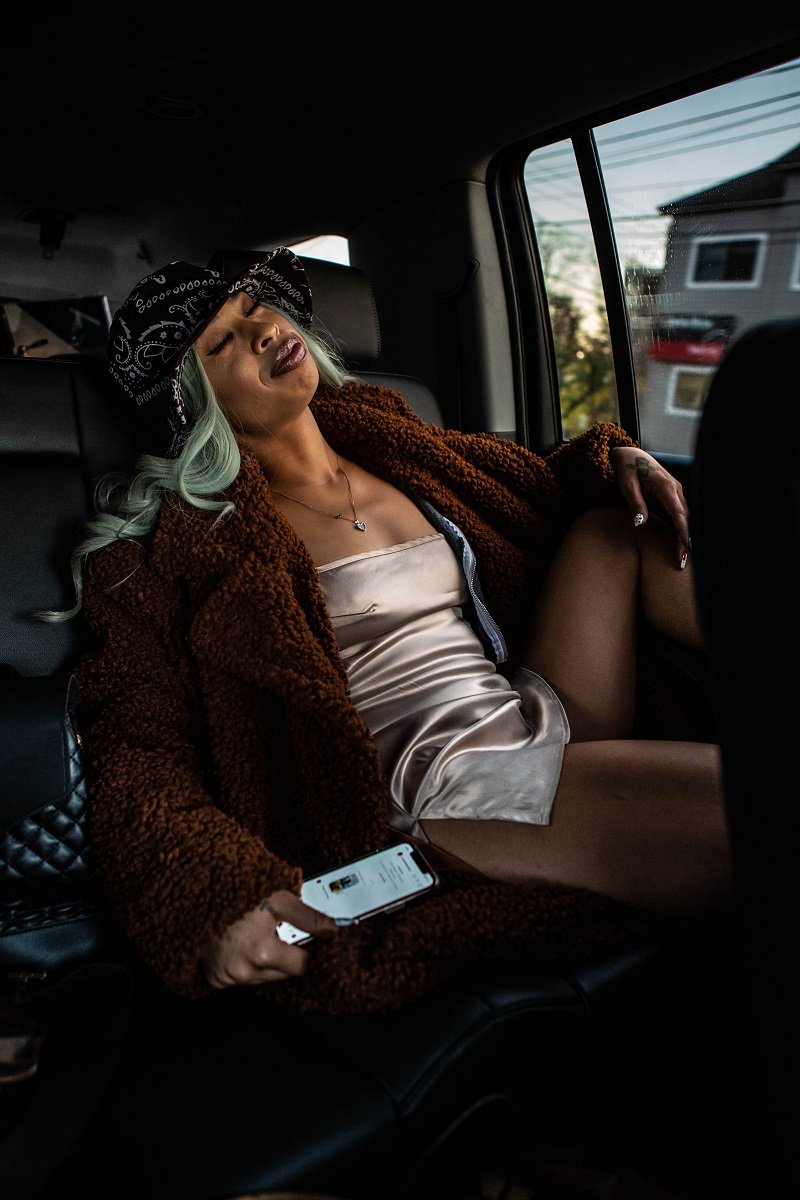 Amara Skye posing in a car | Photo: Courtesy of Amara Skye
PANDEMIC'S IMPACT ON HER LIFE
"The pandemic really impacted my life," said Skye, who pointed out that the social distancing took a toll on her career as she works hosting events and doing live paintings.
Apart from that, her seven-year-old daughter, Charli, "went grim" for not having school for months. Skye had to become pretty much her teacher, which takes a lot of patience. All in all, the pandemic has taken some readjustment on her part.
Back in 2019, Skye's grandmother, Whoopi Goldberg, dealt with a severe case of pneumonia. Doctors even told her that she had a one in three chance of dying from the infection.
Goldberg "gave [our family] a scare," admitted Skye. Consequently, they've been "extra careful" with her, but some family members got together this March for Charli's seventh birthday.
Skye said that she sees a lot of herself – the good and the bad – in her daughter. The visual artist described Charli as a passionate, caring, rambunctious, and "so living" girl ahead of her time.
She added that her daughter inherited the creative gene that runs in the family as she loves drawing, recording videos for TikTok, and doing some "doll productions."
If there's a problem, [Goldberg] doesn't hesitate to jump right into it and solve the issue.
RELATIONSHIP WITH WHOOPI GOLDBERG
As per Charli's relationship with Goldberg, it's been nothing but adorable from the very beginning. When the girl was born in 2014, Goldberg shared a hilarious video on social media feeding her.
Skye admitted that they were like two peas in a pod. Apart from remarking that there's never a dull moment with them, Skye said that her daughter and grandma "get along so well," and they "literally build off of each other's energies."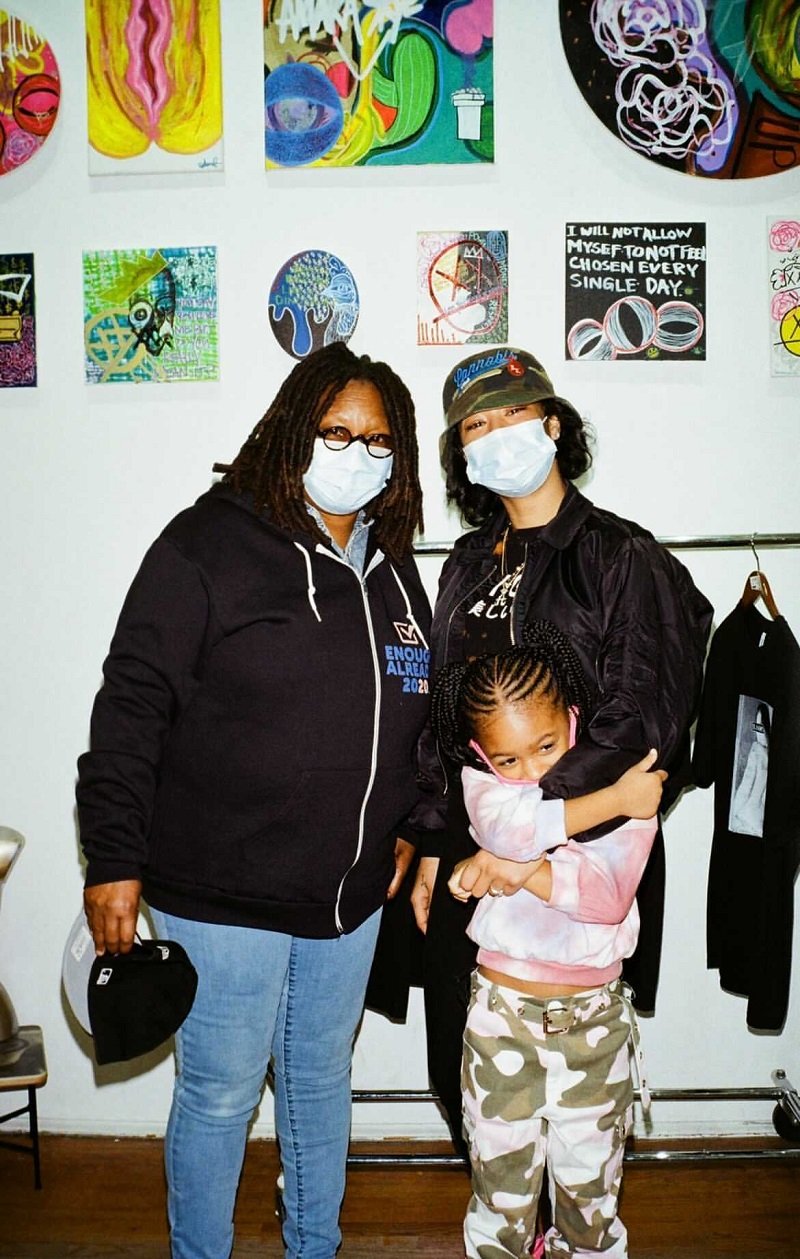 Amara Skye, her daughter Charli, and grandmother Whoopi Goldberg posing in front of some of Skye's paintings | Photo: Courtesy of Amara Skye
It's not like Skye's relationship with Goldberg is much different as "The View" co-host used to (and still does) spoil her. She added that while grandparents can be "naggy" sometimes, they love their grandkids and great-grandkids even more than their own children.
Speaking of "The View," we often see Whoopi Goldberg going head to head with her co-hosts and making her voice heard, but we've also seen her bringing peace on set. Being a mediator is "literally [Goldberg's] job in our family," said Skye.
"She makes sure everything is running smooth, and if there's a problem, she doesn't hesitate to jump right into it and solve the issue."
When asked if she ever wanted to follow in Goldberg's footsteps and become an actress, Amara Skye admitted that it didn't matter if it was acting or making art; she always wanted to be a creator and do anything she could to express herself to the fullest.
Skye told us that she's been drawing and painting since she was only a child but only started taking it seriously six years ago after being encouraged by her friends.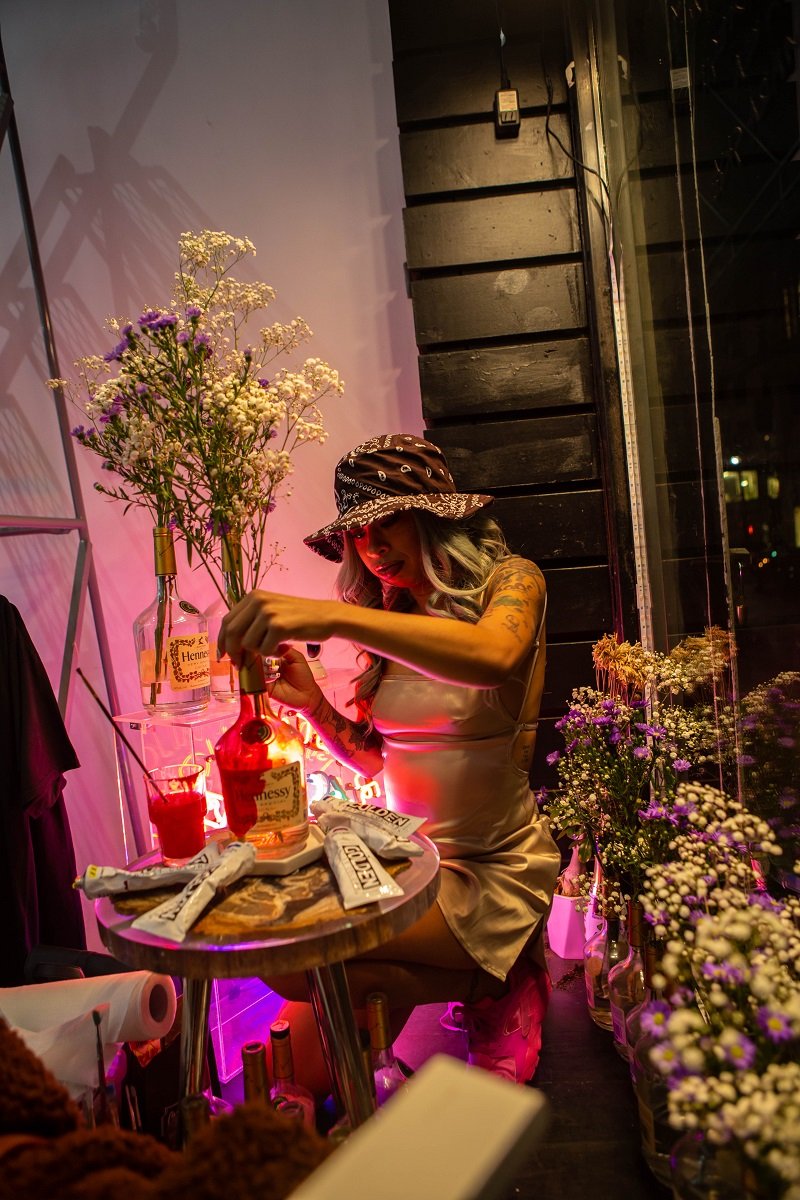 Amara Skye arranging flower bouquets | Photo: Courtesy of Amara Skye
Initially, her friends would be the only people who could see her paintings as they were hanging up in her home. They were so good that her friends kept telling her to start displaying them.
One day, one of those friends asked Skye to do an art show with her, and she hasn't stopped since, especially after selling her first piece (also six years ago), which made her realize that she could make a living from selling art.
The visual artist finds inspiration in the things that she's going through at the time. Her art is "very therapeutic," and her paintings are mostly hidden stories about relationships, how she's feeling or hurting, living life to the fullest, etc.
At the moment, Amara Skye is preparing a breakout event to help people really get to know her and understand who she is. In the next couple of months, we can expect more pieces, more merchandise, more events, "and more ME." Keep them coming, queen!
Please fill in your e-mail so we can share with you our top stories!