Rachel Zegler Is the New Snow White — Facts about the Actress Whose Cover of 'Shallow' Went Viral
Actress and YouTube star Rachel Zegler was recently announced as the title character in the upcoming live-action film "Snow White and the Seven Dwarves." Her short career has been quite successful.
One of the first times the Colombian-American actress made headlines, she was only 16 years old and studying her senior year at Immaculate Conception High School in Lodi, New Jersey.
Zegler saw the casting call for Steven Spielberg's "West Side Story" remake on Twitter and decided to give it a try. It was probably the best decision of her life.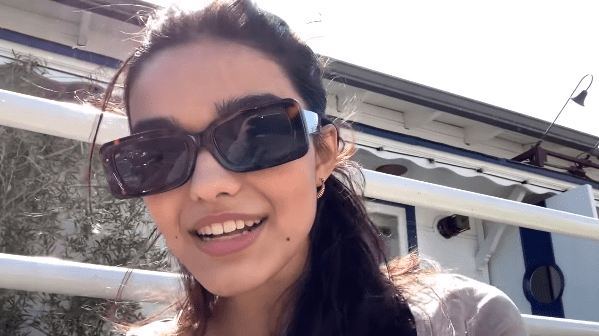 She submitted a video singing "Tonight" and "Me Siento Hermosa (I Feel Pretty)" and attracted the filmmakers' attention. Among the 30,000 candidates, she booked the part of Maria. About it, she said: 
"As a Colombian-American, I am humbled by the opportunity to play a role that means so much to the Hispanic community."
Rachel Zegler added "West Side Story" was the first musical she found with a Latina lead character, so it is definitely a project near and dear to her heart.
In late 2018, the young actress made headlines after posting a cover of Bradley Cooper and Lady Gaga's song "Shallow," but some people claimed she used autotune. 
Zegler then uploaded another clip singing the same song in an empty school auditorium, and it went viral in no time. Today, it's been played over 11 million times.
Zegler's tweets and Elgort's comments made people think they were an item.
Unfortunately, not everything in Zegler's life has been a walk in the park. In October 2019, she announced she would take a break from social media after people called her a "homewrecker." 
someone: you use autotune😤😤😤😤
me: pic.twitter.com/9sPBkDj2kf

— rachel zegler (she/her/hers) (@rachelzegler) December 14, 2018
The controversy began when Rachel Zegler tweeted that it was easy to fall in love with her "West Side Story" co-star Ansel Elgort. She wrote in the now-deleted tweet, "Catch you on a fire escape sometime."
Shortly after, Elgort, who's been dating Violetta Komyshan on and off since 2012, confessed he was seeking an open relationship. Zegler's tweets and Elgort's comments made people think they were an item.
Zegler immediately denied the rumors and complained about being criticized for expressing "genuine love" for her co-worker. Controversy aside, the actress is doing quite well.
In February 2021, it was reported that Rachel Zegler was joining the cast of "Shazam: Fury of the Gods." She's also set to play Snow White in the eponymous live-action film. Way to go!