Angela Simmons Did Not Come to Play Slaying in a Dotted Croptop & White Pants in Photo
Reality star and shoe designer Angela Simmons dazzled in a chic crop top and pants, showcasing her status as an A-lister in the fashion department. Check out her captivating look.
Since she found fame in the family-led reality show "Run's House," Angela Simmons continues to shine in her own way. She recently shared a stunning picture of herself on Instagram.
The photo showed the 33-year-old beauty looking fresh and glowing while dressed in a dotted crop top and high-waisted pants, which emphasized her shapely figure.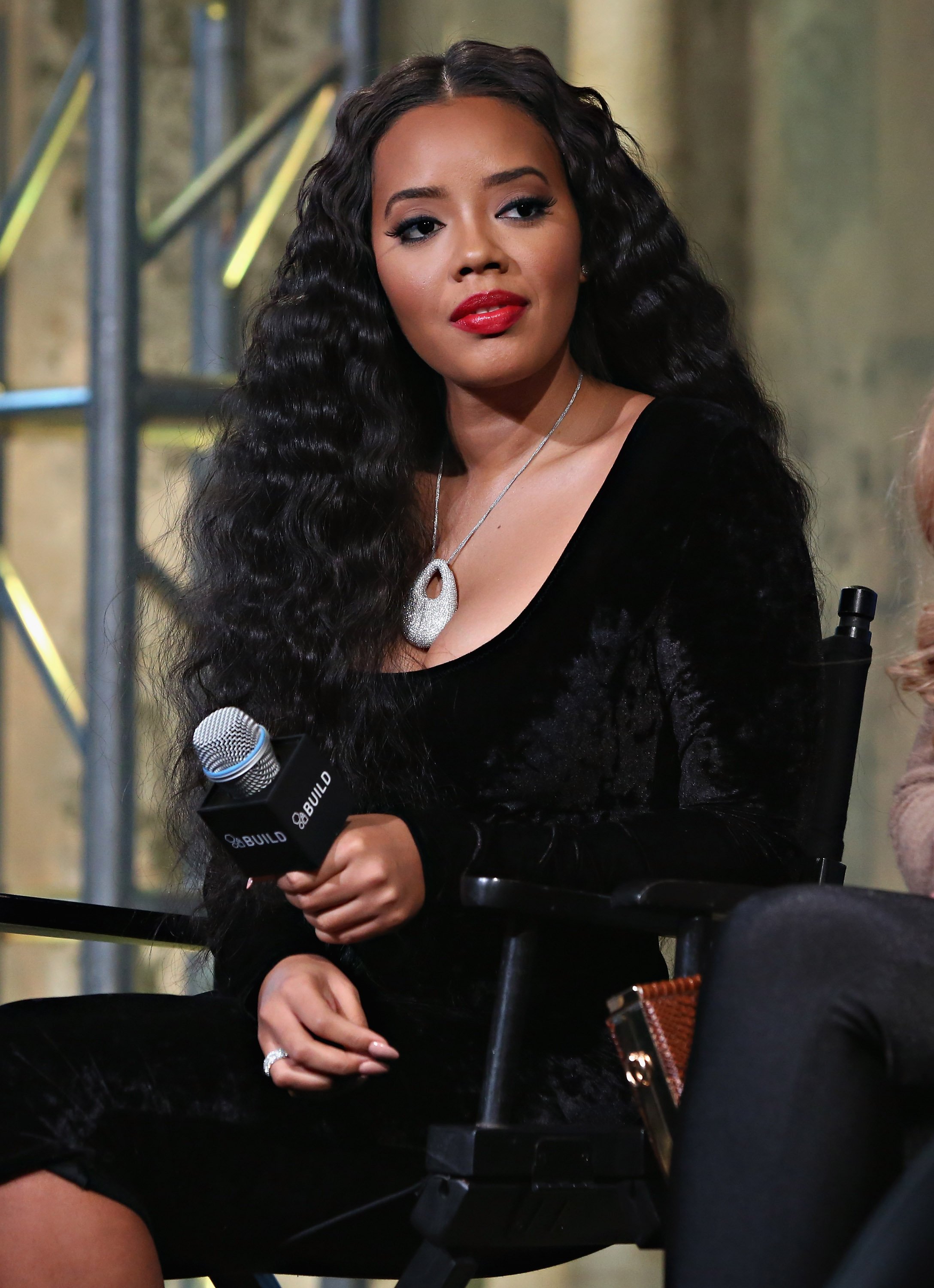 Simmons, who earlier wowed fans with her body transformation, was breathtaking as she flaunted her wavy hair that flowed down to her shoulders. She knotted her stylish top in the middle, highlighting her ample cleavage.
Although she did not wear a necklace, her striking large earrings and flawless makeup still made her stand out. She captioned her post:
"Steady on my grind."
The photo racked up more than 24,000 likes, with many fans completely blown away by the "Growing Up Hip-Hop" star's latest style. "She [is] so gorgeous," a fan gushed. 
Speechless followers rained fire emojis on the post. Other online supporters remarked that the "Daddy's Girls" alum has maintained her winning looks through the years.
Besides her beauty, many fans admired how Simmons successfully juggled being a hardworking entrepreneur and a single mother. She is a doting mom to her son, Sutton Joseph Tennyson, Jr., also known as "SJ." 
While it is unclear whether or not she parted ways with the boxing athlete, Simmons hopes to get married soon.
The "Just Angela" star shares four-year-old SJ with her late former fiancé Sutton Joseph Tennyson, who was killed in Atlanta in 2018. Their son was two years old when the tragic incident happened. 
A few years after her ex-fiancé's death, Simmons returned to the dating game and met professional boxer, Daniel Jacobs. They publicly revealed their relationship in August 2020.
But in January 2021, eagle-eyed fans noticed she had deleted photos of them on Instagram, sparking online speculations about the status of their relationship. 
While it is unclear whether or not she parted ways with the boxing athlete, Simmons hopes to get married soon. However, she admits finding someone who is truly committed to a relationship is not easy. 
An established and God-fearing man with a good sense of humor are the qualities Simmons wants in a partner. She also wants to have more children in the future.