Blink-182 Singer Mark Hoppus Reveals Cancer Diagnosis
Mark Hoppus took to Twitter to share the sad news that he was diagnosed with cancer and has been undergoing treatment. Scroll down to see the Blink-182 guitarist's announcement. 
Blink-182 bassist Mark Hoppus took to social media to let his fans and followers know that he is in the midst of a long and difficult battle with cancer. 
Hoppus, 49, revealed he has been undergoing treatment for the last three months and that he still has a long journey ahead of him before he reaches remission.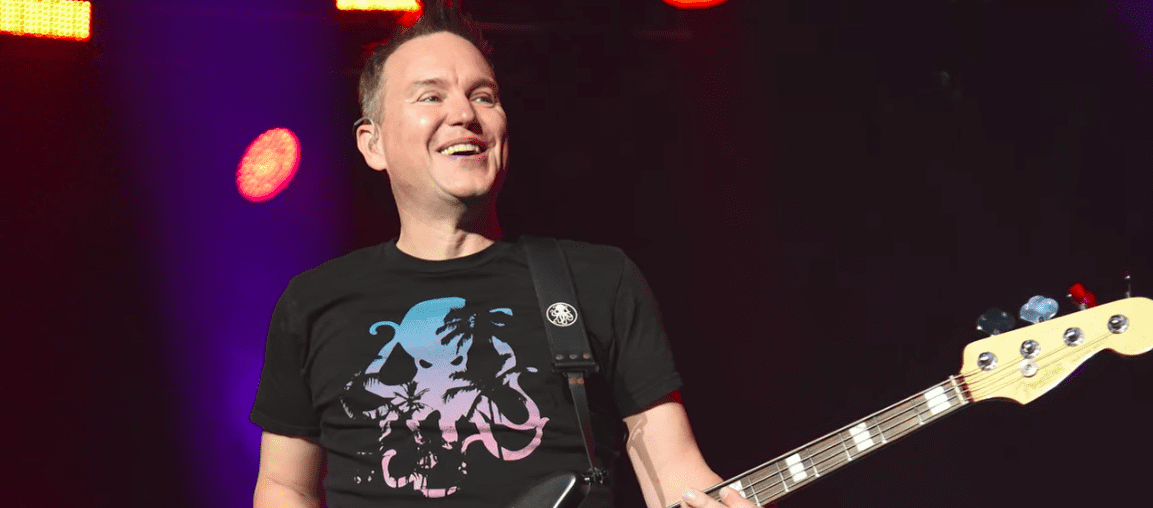 SAD NEWS
Hoppus didn't elaborate on the type of cancer he is battling in his announcement but shared about the fear and struggles he has faced in the three months since his diagnosis. He wrote: 
"I have cancer. It sucks and I'm scared, and at the same time, I'm blessed with incredible doctors and family and friends to get me through this." 
The 49-year-old said that despite the daunting task of fighting against cancer, he remains hopeful he will be able to overcome it and walk out healthy on the other side of treatment. 
June 23, 2021
 NOT THE FIRST ANNOUNCEMENT
Hoppus previously hinted at his cancer diagnosis after sharing a photo of him at a medical center hooked up to an IV. However, he quickly deleted the story, which read: 
"Yes hello. One cancer treatment, please." 
BLINK-182
Hoppus is the bassist for the pop-punk band Blink-182. He is joined by band members Travis Barker and Matt Skiba, who took Tom DeLonge's spot in the band in 2015. 
The band has platinum albums such as "Take Off Your Pants and Jacket" and "Enema of the State" behind their name. They also released a self-titled album that features plenty of songs written by Hoppus. 
LOVING WIFE
In his announcement, Hoppus mentioned that he is loved and supported by his family, which most likely includes his wife, Skye Everly. 
Hoppus and Everly tied the knot in 2000 after crossing paths when DeLonge introduced them to one another. The two welcomed a son, Jack, in 2002 and have been living between London and Beverly Hills over the last 20 years. 
The Blink-182 star isn't the first celebrity who has come face-to-face with the dire news of a cancer diagnosis, but Hollywood A-listers like Sharon Osbourne and Ewan McGregor may give Hoppus hope that it is beatable. 
Osbourne was diagnosed with colon cancer in 2002 and went through chemotherapy to treat the disease. She fully recovered but chose to have a double mastectomy in 2012 to decrease her risk of getting cancer again.