'Station 19' Star Boris Kodjoe's Wife Nicole Looks Half Her Age Showing Her Long Legs in Leather Mini Dress on Vacation
Nicole Ari Parker, Boris Kodjoe's wife, looks ageless as she puts her hot legs on display in a new Instagram photo. The duo enjoyed a magical night at a grand hotel in France, capturing the memories on camera.
What better time to enjoy a romantic getaway than in the summer? Actor Boris Kodjoe and his wife Nicole Ari Parker are already eons ahead as they vacation at the Hotel du Cap-Eden-Roc.
Parker shared a picture from the grand vacay on social media, giving fans a partial glimpse into the luxury making up their magical night. The pic showed the couple standing side by side as they posed in all-black ensembles.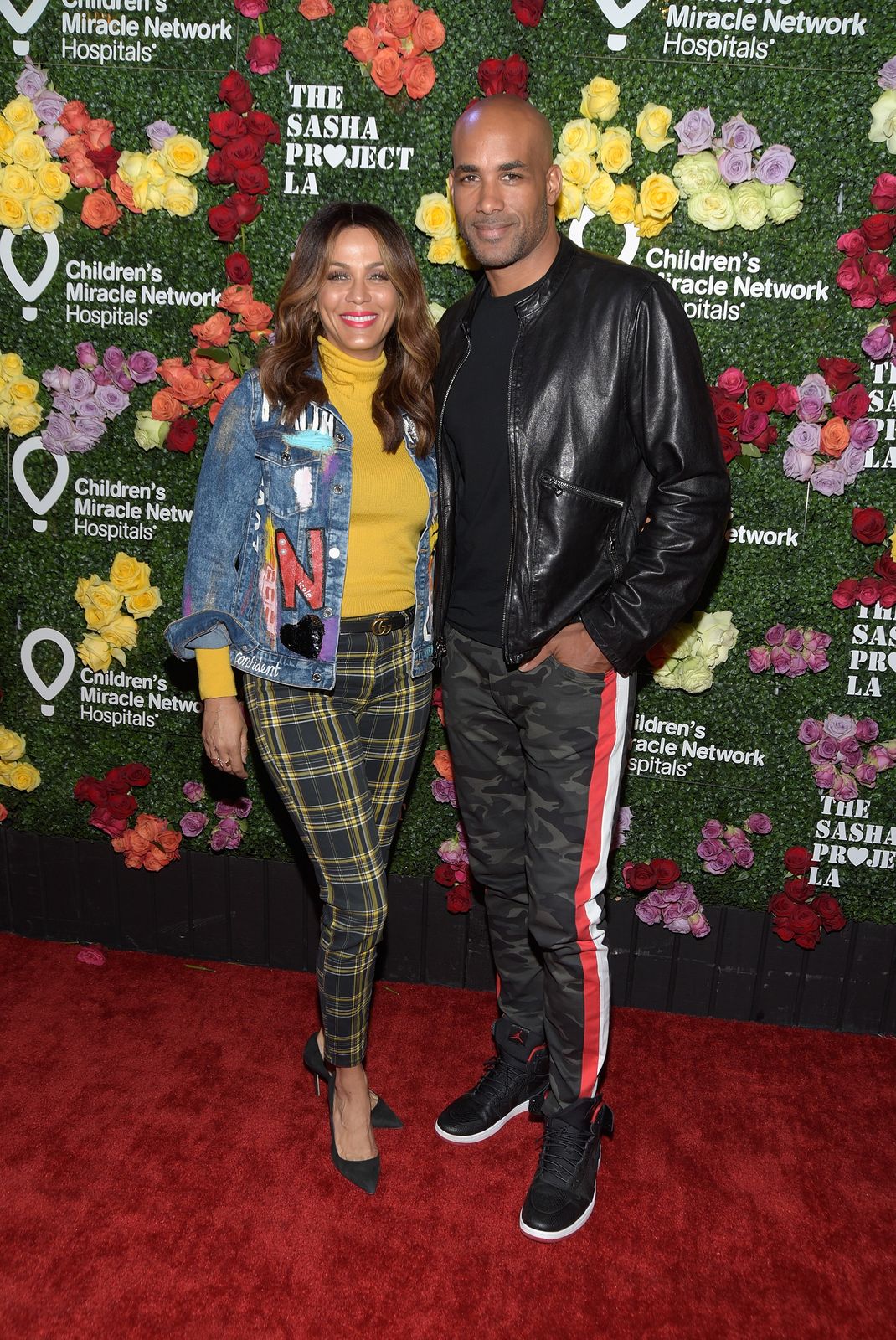 The actress looked gracious in a strapless leather mini gown showing off her long legs. She paired the skin-tight outfit with a shoulder bag and a pair of high-heeled shoes.
The 50-year old's side-swept tight brown curls caressed her face and shoulders, drawing attention to her glowing skin. The overall ensemble made Parker appear half her age while leaning on to her husband, who looked breathtaking in a two-piece suit. She captioned:
"About Last night… Thank you @Hotleducapedenroc for the magical night."
Kodjoe and Parker tied the knot in 2005, following their first meeting on the set of the movie "Soul Food." Although the pair seemed hesitant to hook up at first due to their reservations about dating co-workers, they eventually got together thanks to the crew's intervention.
Kodjoe was quick to defend his wife, clarifying her statement once and for all. 
They went on to welcome two kids, Sophie and Nicholas, further strengthening their love. Sixteen years later, their romance has continued to blossom amid their busy work schedules and parenting.
When asked how they kept their love burning over the years, Parker admitted they made conscious decisions to go through the rough patch together.
This commitment has seen them scale through several obstacles life has thrown at them, be it financial, intimate, or involving a cheating scandal. Kodjoe also had a similar view on marriage sustenance, saying:
"I don't believe in work-life balance, I believe in priorities. So I put my wife and my kids first, and everything else sort of falls into place around that."
These Hollywood lovebirds have experienced their fair share of scandals in the last sixteen years, some of which involved cheating rumors. One such rumor involved an affair between Gabrielle Union and Kodjoe.
Parker confidently debunked the rumors after show host Wendy Williams slammed her with the question on her radio show. However, last year, Parker ended up at the receiving end of a similar allegation.
Following an Instagram live interview where she admitted to flirting with other men to boost her sexual excitement, rumors that the model was cheating on her husband began to swirl. Kodjoe was quick to defend his wife, clarifying her statement once and for all. 
Given how these two always stand up for each other and act like young lovers even after almost two decades together, one can't help but envy their relationship.