Kelly Rowland's Younger Son Noah Moves His Tiny Eyebrows While Baby-Talking in New Video with Mom
Kelly Rowland gave birth to Noah Jon Weatherspoon at the beginning of this year, and she can't get enough of the bundle of joy. The mother recently showed off her little one trying to get some words out. 
R&B songbird Kelly Rowland took to social media to share an adorable video of her youngest son Noah Jon Weatherspoon. He adorably attempted to respond to his mother who was talking to him. 
The ex Destiny's Child member published the video in honor of Juneteenth. She lay on the bed, encouraging her young one to greet everyone for the holiday.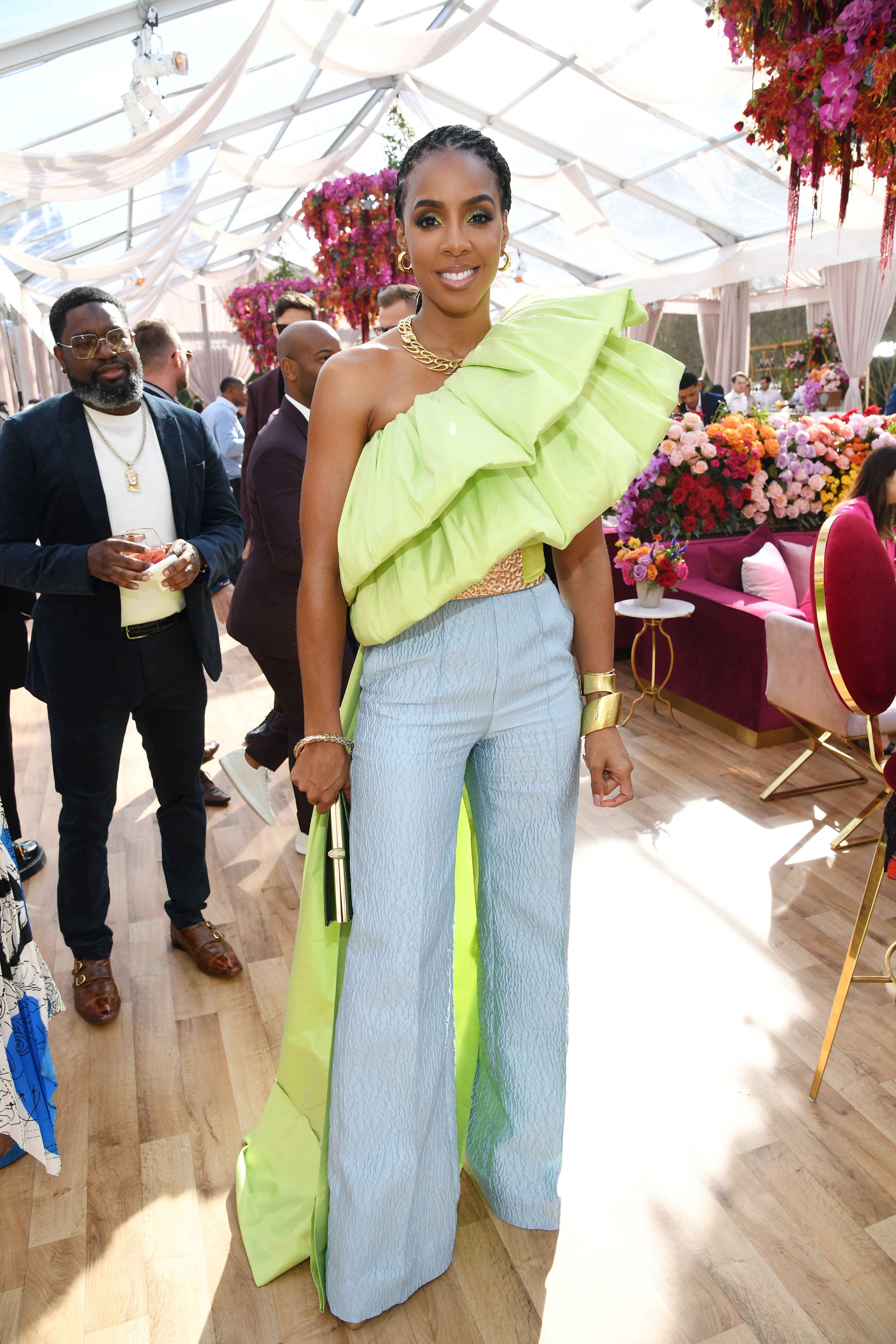 Noah adorably twitched his eyebrows while he did his best to reply to his mom, but only little gurgles came out. Rowland wrote in the caption:  
"Noah flexin' on JUNETEENTH!"
The 5-month-old's dark eyes were wide and twinkling. He pushed himself up with his arms, appearing intensively engaged in the conversation they were having. 
There was a loving and familial ambiance surrounding the two. The doting mother kicked her legs up and appeared to be looking at her son adoringly through the camera. 
She revealed that, due to the pandemic, she gave birth to Noah over Zoom.
Many followers absolutely loved the clip where they complimented the two on what a special relationship they have. Civil rights writer Shaun King called the interaction beautiful.
The performer continues to post heart-warming photos of herself interacting with Noah. In one clip, Rowland used her songbird vocals to sing to her baby, with a caption that read: 
"I Love you!......A Bushel & A Peck❤️."
The star spent the rest of the description apologizing to her fanbase for being so quiet on social media. She explained that she had been spending a lot of quality time with her son. 
Rowland and her husband, Tim Weatherspoon, welcomed the little one on January 21, 2021. He came into the world at 8:13 p.m weighing 7 lbs., 8 oz.
She revealed that, due to the pandemic, she gave birth to Noah over Zoom. Her family was on the other side of the screen, all able to be there for the special moment. 
Five weeks after she brought her youngest baby into the world, Rowland opened up about her experience with the newborn. She revealed she watched funny shows while breastfeeding Noah. 
When she gave birth to her firstborn, Titan Jewell Weatherspoon, she experienced trouble with breastfeeding. However, this was proven to be easier the second time around.