Serena Williams' Daughter Olympia Is a Little Princess in a Yellow Ruffle Dress during Palace Visit
Serena Williams' daughter recently warmed many hearts after a picture that captured her posing in a regal ensemble was shared via one of the social media pages created in her name. 
Serena Williams and her husband Alexis Ohanian have only one child, a daughter named Olympia, and they treat her like royalty because of how dear she is to them. 
The little tot showed netizens exactly why she deserved such treatment when a shot that captured her dressed like a royal surfaced on the Instagram page created on her behalf.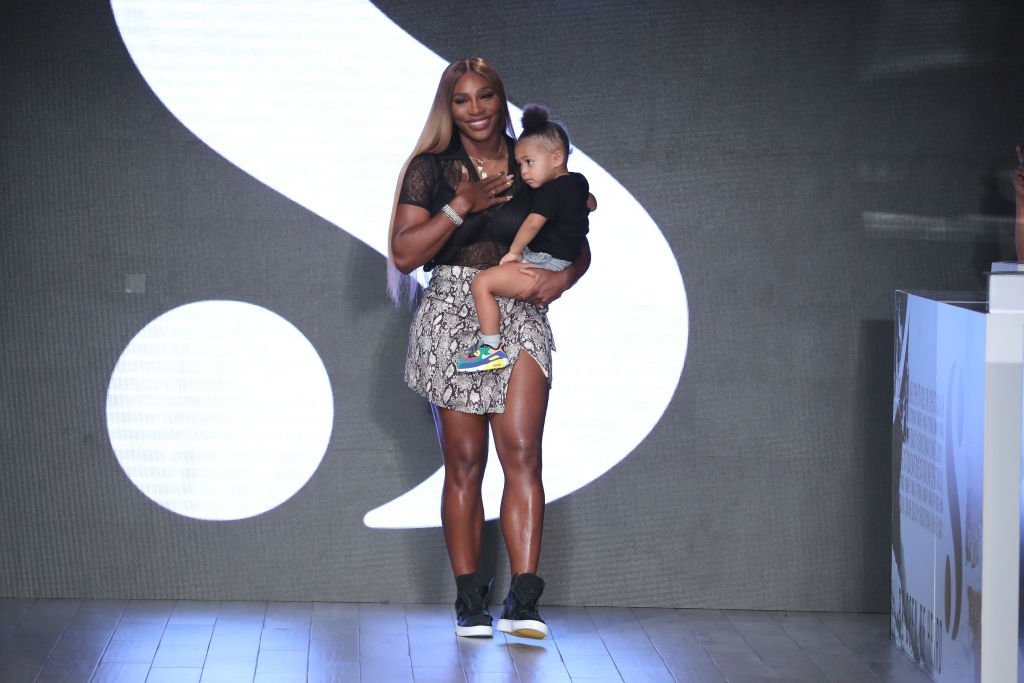 In the shot, Olympia stood in front of the royal residence located in Versailles, popularly known as Château de Versailles. The structures that littered the top of the historic edifice were painted yellow — the exact color of the ball gown she had on.
A pair of open-toed shoes balanced the epic dress and she looked happy as she struck a pose for the camera. The caption that followed simply revealed she was on a "palace visit." Her fans loved the photo and said as much in the comment section.
One fan described the little tot as "the most regal," while another compared her to the Disney princess famous for taming the beast. Belle also had an identical yellow gown, and it would definitely not be farfetched to assume that it was modeled after hers.  
The talented tennis player's French Open hopes were dashed following the defeat she suffered.
Olympia is famous for her affinity for fashion, especially when she gets to model with her superstar mother. Last May, she and her popular doll Qai Qai joined Williams for a photoshoot that saw them posing in Nike swimsuits. 
The proud mother shared the shots via her Instagram page and gave a shout-out to Nike for the custom designs. Fans loved the post and filled the comment section with compliments aimed at flattery. 
Just as she shares her mother's love for fashion, Olympia also has a passion for the same sport that made her mother who she is. She was introduced to the game last year amid the pandemic. At the time, she took lessons from a trainer,  but in recent times, Williams seems to have taken charge.
A few days ago, she shared a couple of video clips that captured her giving her daughter some coaching on the court. The mother has no desire to push the tot into her sport but she is ready to support her if she decides to pursue a different path. 
Williams and Ohanian welcomed Olympia in 2017. The two are very hands-on about their parenting, but they also know how to help their daughter have fun, especially since she's an only child. 
The adorable trio has been spending a lot of time together in the past few weeks, making the best of the free time Willams has between tennis tournaments in Europe. 
The talented tennis player's French Open hopes were dashed following the defeat she suffered at the hands of Kazakhstan's Elena Rybakina. 
She's not letting that hold her back from enjoying life with her family, and it is why she will always be a fan favorite. Perhaps in time, Olympia will as well.