Take a Look inside Selma Blair's Los Angeles Home
Selma Blair has been spending quarantine indoors and making the most out of it thanks to her dog Pip, some reading, a little George Michael music, and exercise.
Selma Blair, 49, has spent quality indoor time in her Los Angeles home, listening to music, exercising, reading, and playing with her sweet dog Pip. The "Legally Blonde" actress posted photos and short clips on her Instagram.
In one of the clips, she played catch with her dog while doing some leg exercises in another. The actress lives in a four-bedroom home she bought in 2014 with her son Arthur.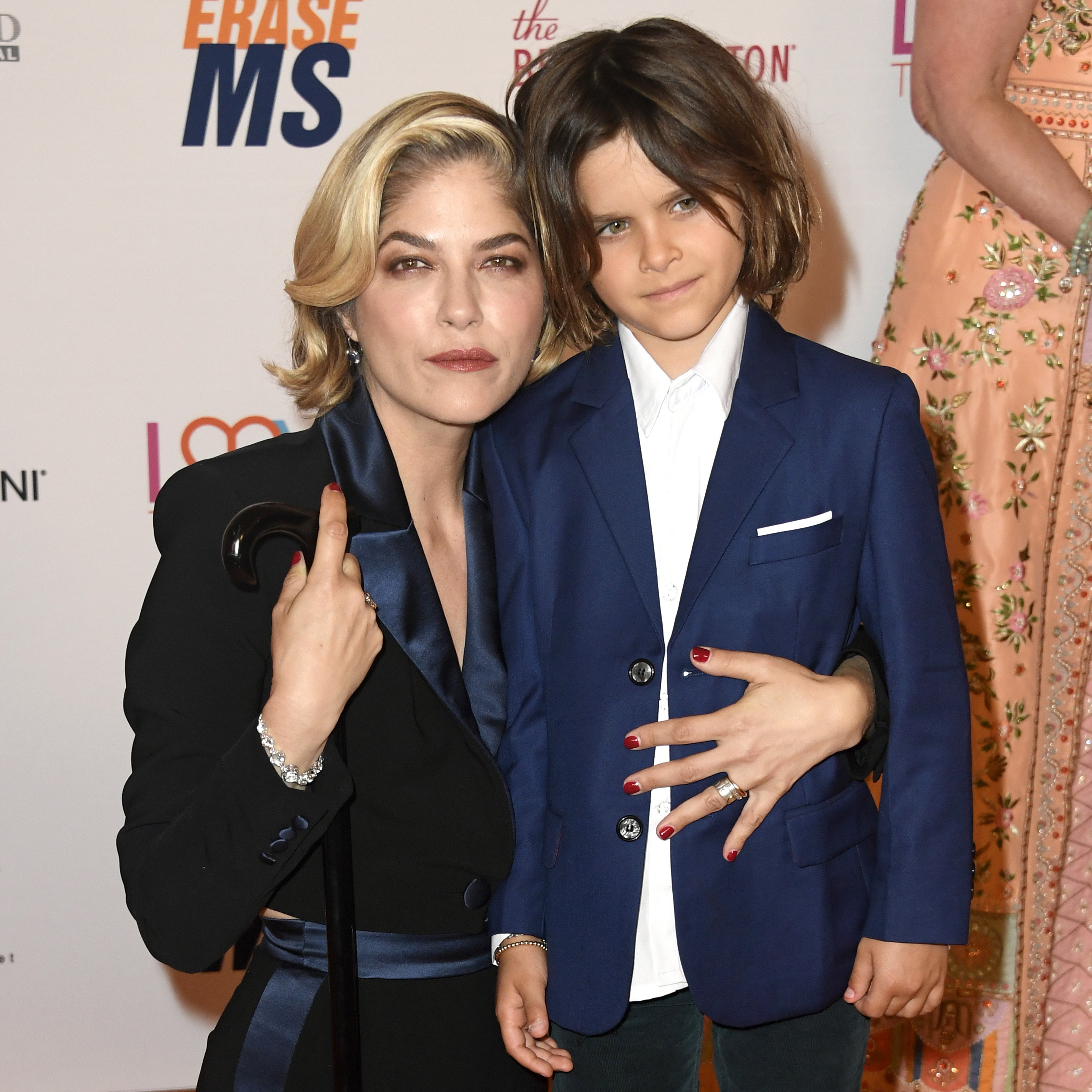 It was initially just a simple traditional house, and she says it was ok, but she went on a mission to make it her own and worked with interior designer Bryan Wark to revive it.
The actress says the home provides her with not only functionality but with warmth and comfort as well. Her Instagram post shows some beautiful designs in the interior of the home with the caption:
"One of my better quarantine days..thanks to my sweet dog Pip, a favorite book, some exercise and George Michael!"
The home features four bedrooms, an art room for her son to get creative in, a family room for the two of them, a formal living room, and several bathrooms. Her luxury dining room and kitchen are pieces of art that she says her friends use as a cafe. 
Talking about the unique decor, she says that the color scheme gives her energy on days when feeling down. She also went on to talk about the bold colors incorporated into the designs of the home.
Blair has always kept it real with her son about her struggles.
She says the colors made the house come alive. That it feels like her home has a sense of humor. Her master bedroom features a blue sofa that compliments the blue wallpaper, wooden nightstands, and a king-sized bed.
Blair, diagnosed with multiple sclerosis in 2018, has been an advocate of inspiration and hope for people who suffer from the same. Talking to PEOPLE in 2019, she says her son never views her illnesses negatively and is always quick to say:
"Mommy's not sick. Mommy's brave."
Blair has always kept it real with her son about her struggles, and she wants him to always feel safe and not have to carry the responsibility of his mother's illness.
She says her son has endured a lot more than kids his age have, having to see his mother fall down the stairs or rushing to the bathroom because she's feeling ill.
Blair has not always lived in the Santa Monica Mountains. She moved to New York at the age of 23 to pursue acting, where she landed her first role in the "Cruel Intention."
She has taken on many more roles in the film industry but has been involved in other non-acting work. In 2005, she was the face of Chanel.