16-Year-Old Boy Who Suffered a Major Stroke Less Than a Year Ago Returns to the Baseball Field
16-year-old Robbie Boyce is back on the baseball field after an amazing recovery from a stroke he had less than a year ago. Read on to see how far this teenager has come. 
Less than a year ago, Robbie Boyce from Cleveland, Ohio, was in the gym lifting weights with his trainer when he unexpectedly collapsed. The 16-year-old was flown to Cleveland Clinic where he went straight into surgery. 
Boyce suffered a serious stroke called a subarachnoid hemorrhage which was caused by a burst aneurysm in his brain. The surgeons successfully stopped the bleeding in his brain, but Boyce's entire right side was paralyzed.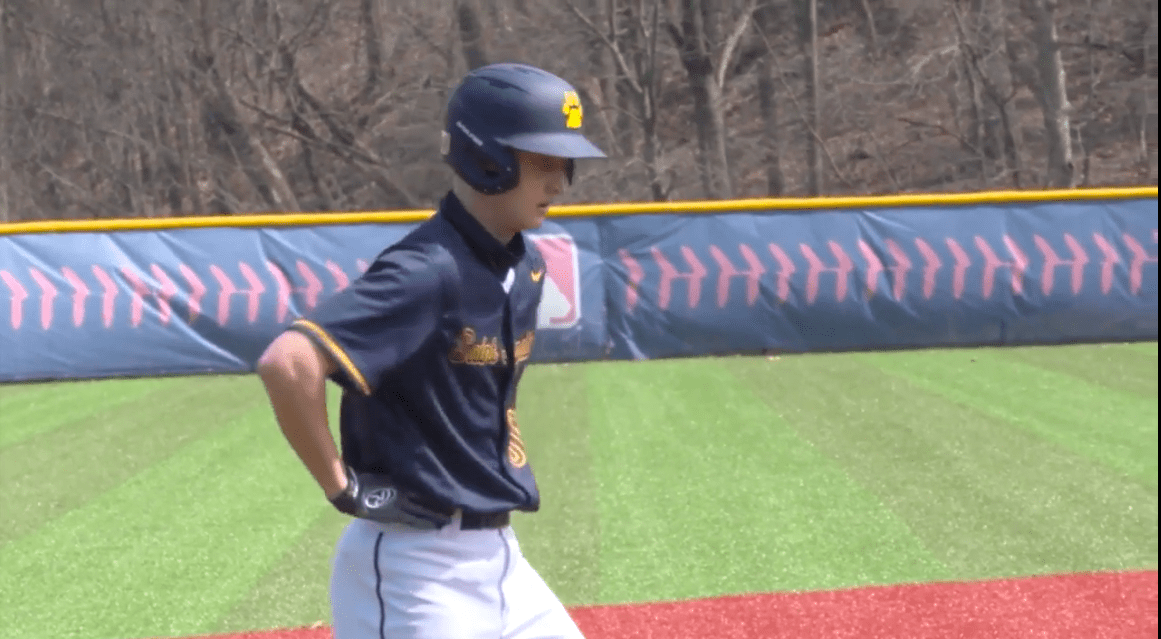 VERY SICK PATIENT
Boyce's neurosurgeon, Dr. Bain, told the teenager's parents that the outcome of their son's surgery was positive. Still, he was the sickest person in the hospital's ICU, bringing his condition into perspective. 
When the 16-year-old regained consciousness but was unable to move any part of the right side of his body, his parents were apprehensive about him. His father shared: 
"You do a lot of thinking as a parent. You're like, you know, what about quality of life?"
PREVAILING AND SUCCEEDING
Despite the scary and uncertain future Boyce faced in the aftermath of his stroke, he was determined to make a full recovery and get back to where he was. 
The little boy was posing for photos with his team when he collapsed and had a heart attack. Unfortunately, he passed away. 
Boyce followed through with a month of recovery in the ICU and two months of work in rehab before he eventually made his way back to school. He started playing the piano and even made the junior varsity baseball team. 
16-Year-Old Stroke Victim Went From Not Walking to Playing Baseball Again https://t.co/2lHIfC66Zd

— Inside Edition (@InsideEdition) May 3, 2021
JUST KEEP ON GOING
Besides having to navigate the struggle of short-term memory loss due to the effect of the stroke, Boyce is back to normal, and his family, friends, and teammates couldn't be more proud. His dad shared: 
"If people ever asked if miracles exist, Robbie Boyce is a miracle and he must have a guardian angel following him because it's unbelievable where he's at today."
Boyce is also an inspiration to those he looks up to because he recently received a video message from Josh Naylor, a Cleveland Indians outfielder, who expressed how proud he was of the 16-year-old baseball player. 
Last year, Robbie Boyce '23 was working out to stay in shape for his first love: baseball. He plays on the JV team for @SIHSBaseball1. During that workout, Robbie had a stroke. Hear more of his story on @wkyc featured by @monicarobins.https://t.co/BWfFjqzV10 @SIHSSports

— Saint Ignatius CLE (@SIHSCleveland) April 23, 2021
TRAGIC ENDING 
While Boyce can now boast of a positive outcome to his unexpected medical incident, the Hardowars from Queens are in shock after their 8-year-old son, Jayden, suffered cardiac arrest and heart failure after he contracted COVID-19. 
The little boy was rushed to the hospital when his mother found him lying in bed, unresponsive, and his lips were blue. He was put onto a ventilator and was on the machine for two days. His parents hope to have him home soon. 
⚠️nearly died, 8
Jayden Hardowar began having fever and diarrhea due to #COVID. Then one night called out, "Mommy!" His lips were blue, then collapsed. Luckily his 15 y.o. Boy Scout brother began CPR. He survived after a prolonged ICU stay. pic.twitter.com/mkSEJMzQmA

— Cleavon MD 💉 (@Cleavon_MD) November 3, 2020
6-year-old Brantley Chandler was just as big a baseball fan as Boyce, and the little boy was posing for photos with his team when he collapsed and had a heart attack. Unfortunately, he passed away. 
Chandler was born with a heart defect called hypoplastic left heart syndrome, which results in the left side of the heart not developing fully. He was taken to a nearby hospital after collapsing but couldn't be revived.