LL Cool J's Wife Simone Shows Her Bohemian Side Posing in a Ruffle Dress & Glittering Shoes near a Big Painting
LL Cool J's wife recently caught the attention of many when she took to one of her social media pages with a picture that saw her channel the bohemian fashionista in her. 
LL Cool J's wife Simone Smith recently pleased her fans with a picture she shared via her Instagram page. In the shot, the beautiful woman was dressed in a spectacular outfit. 
It was a denim gown that sported ruffles around the neck and down the middle. She coupled it with glittering high heels and a beautiful purse.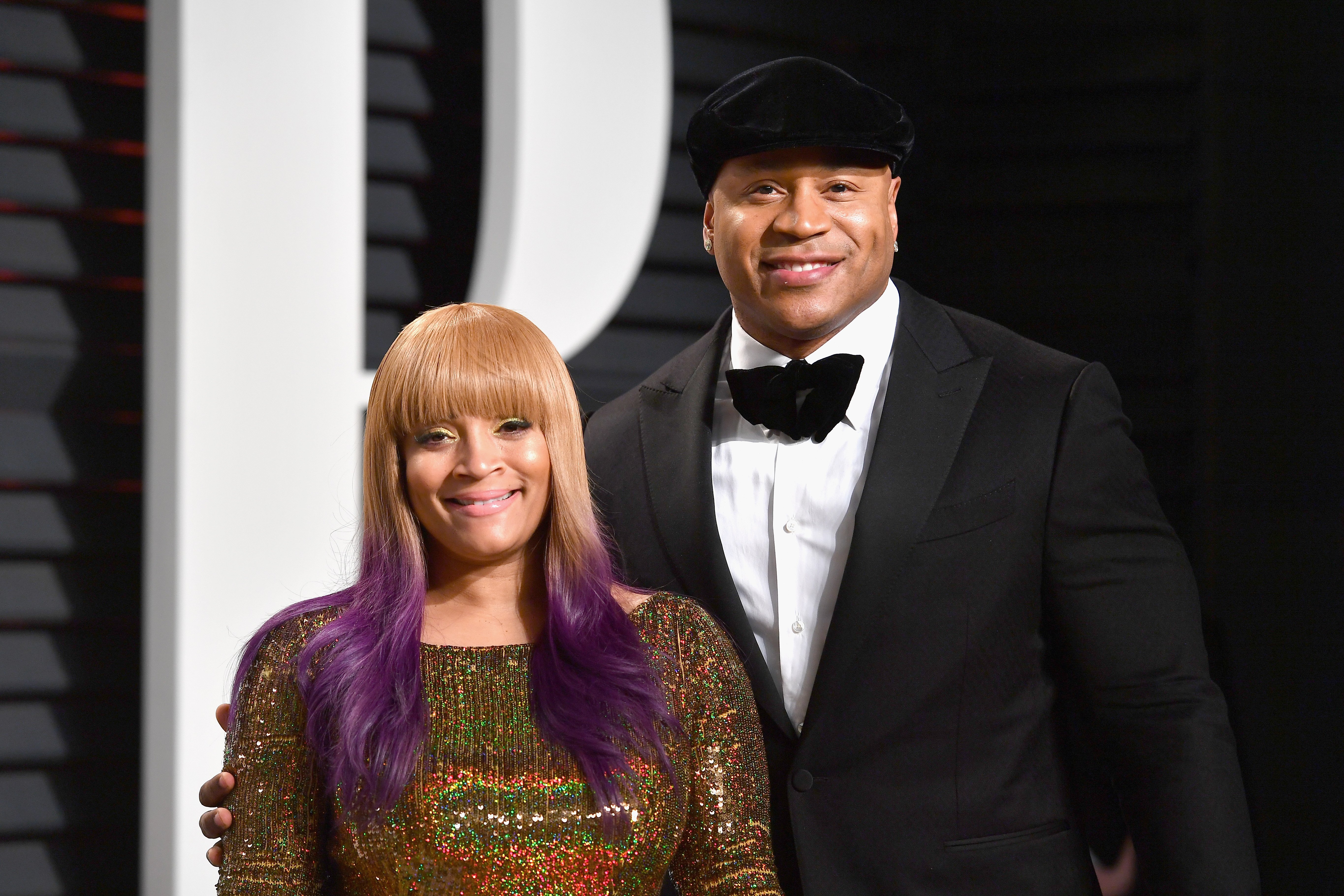 She was seated on the floor with her long legs crossed in front of her. Behind her was an exquisite painting, and she had a self-satisfied look as she gave her full attention to the camera. 
In her caption, she wrote about how she feels "girly" in her ruffles while "keeping it Simone" in her denim. She also tagged all those who helped make the shoot a success. 
Her fans loved the post, and they said as much in the comment section. Many used words like "beautiful" and "snatched" to express how visually satisfying they found the shot, while others opted for emojis. 
Simone is obviously well-loved by her fans; however, try as they might, only one person will ever love her the way she wants. The man needs no introduction; after all, everyone knows LL Cool J. 
Things didn't get that far, and Simone successfully fought off cancer to the delight of all involved. 
The two have been happily married for over two decades, and their love still burns bright. They met in 1987 when they were still just teenagers; LL Cool J had been driving down the block when he stopped to greet his friend, who offered to introduce him to his cousin. 
Cool J would have declined; however, he caught a glimpse of "the cousin" and quickly changed his mind. They dated for about eight years before they finally tied the knot in 1995. 
They have expanded their family since then and are now parents to four adult kids. But despite their long-lived relationship, the two have been through their fair share of ups and downs. 
An example was when Simone was diagnosed with a very rare form of bone cancer in 2004. She underwent a 15-hour-long surgery to rectify it then she spent a couple of years learning how to walk again.
LL Cool J was determined to help his wife surmount the ordeal. He even went as far as offering his own fibula as he believed it was bigger and stronger. Things didn't get that far, and Simone successfully fought off cancer to the delight of all involved. 
After beating cancer, Simone was inspired to start a business that would support those fighting similar battles while raising awareness for the terminal illness. 
She started a jewelry line that featured items for sale that would benefit institutions and campaigns at the forefront of the battle against cancer.