Diddy & Kim Porter's Twins Show Long Braids Posing in Ripped Shorts & Gray T-Shirts in New Pics
Diddy and Kim Porter's twins flaunt their sisterhood as they show off matching long braids posing in ripped shorts and gray T-shirts.
Media mogul, rapper, and business tycoon Sean Combs, aka Diddy, shared his twin daughters D'Lila and Jessie with his deceased ex-girlfriend and model Kim Porter.
The teenage girls are a unique duo. They share an Instagram page where they showcase their loving relationship as sisters and future entertainers.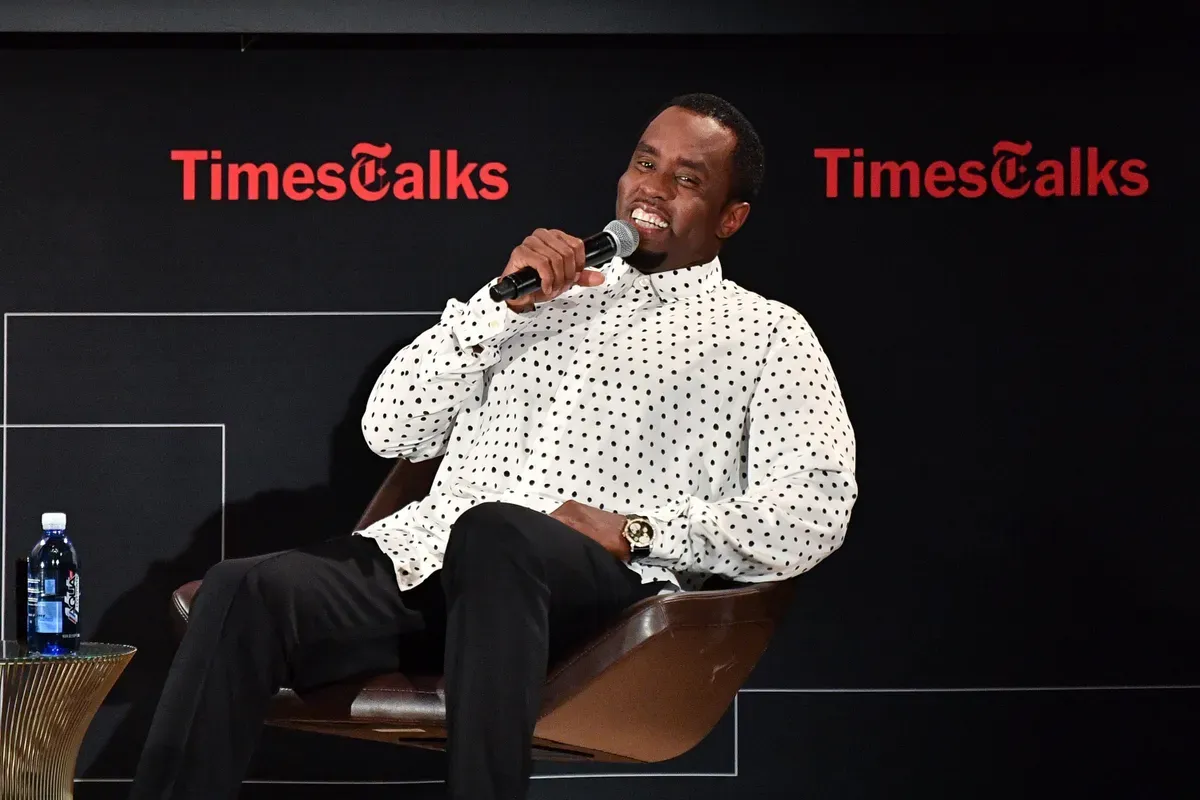 In a newly uploaded post, the Combs twins looked adorable posing next to each other in outdoor scenery showing lots of tall green trees.
The sisters rocked similar ripped shorts with gray T-shirts, bracelets, and matching white kicks. Their hairdos were long and trendy braids and they both dished out some spectacular model poses. The caption read:
"Summer dayz in GA. #thecombstwins #summertime."
Now 14, the girls are sure confident about their looks and style. Their posts often have a high number of engagements from thousands of fans across the nation.
These sisters are not only confident but have a great way of handling life issues. At age 11, tragedy struck their family. Their model mom, Porter, passed away in her apartment.
Since Porter's death, the rapper has been hands-on in fulfilling his parental duties.
At the time, Diddy had separated from her for nearly a decade, but the news shook him. During an interview, he confessed to dealing with the grief with the help of his lovely girls who are strong emotionally.
Thankfully, the family has had a wide range of celebrities standing by them in the hard times. Shortly after the tragedy, Diddy hosted a lavish birthday bash for the twins at World on Wheels, LA. 
Reality TV star and socialite Kim Kardashian, who attended Porter's memorial a year ago, graced the birthday bash with her presence and later shared a post showing that the air was filled with positivity during the celebration.
Since Porter's death, the rapper has been hands-on in fulfilling his parental duties. Even though he has four other kids from previous relationships, he pays attention to his twins when needed.
In 2019, when the twins graduated, Diddy proudly shared snaps of his attendance at the milestone event and cheered them on. Their other siblings were also present at the momentous occasion.
Following their graduation, D'Lila and Jessie began making waves and gained a wealth of followers online by sharing images that portrayed them as models, dancers, and mini-fashionistas.
Having shown that they inherited their mom's model genes and dad's knack for entertainment, one can only sit back and watch them excel in the industry!