Diddy's Twins Strike Poses in Ripped Jeans, Blue T-Shirts & Sunglasses in New Photoshoot
Diddy is a proud father of adorable twins D'Lila Star and Jessie James, who continue to show off their infectious cuteness with every post they make on Instagram. 
American rapper and record producer Sean "Diddy" Combs is one of the most successful musicians in the entertainment industry. Another thing he has been successful at is parenting. 
Diddy is a proud father of six children. Those kids include his adorable twin daughters D'Lila Star and Jessie James. The twins have an Instagram account with over 400k followers, where they continually display their cuteness.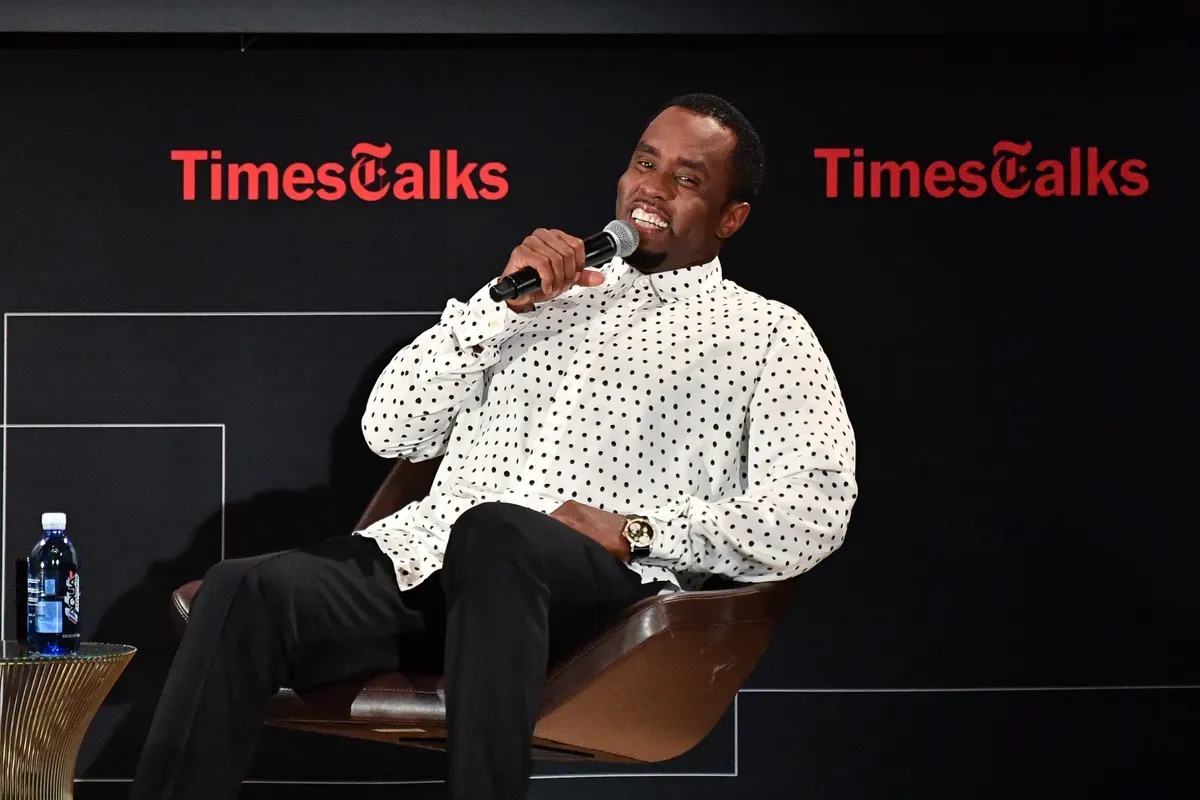 In a recent post, the Combs twins, 14, displayed their incredible sense of fashion with their numerous fans as they shared three pictures that showed them posing in blue multicolored T-shirts and ripped jeans. 
The twins matched their outfits with blue-black-and-white sneakers and accessorized with neck chains and dark sunglasses. They also styled their hair into long braided ponytails. 
For each picture, D'Lila and Jessie rocked different poses. In the first snap, they sat on soft sofas then stood beside each other in the second photo, staring into the distance. Finally, they sat on wooden chairs and crossed their legs. 
Diddy's twins showed confidence with their poses in the snaps. However, their caption to the post exuded even more confidence. They wrote, "You want to watch us, watch this. #thecombstwins." 
Porter asked Diddy to take care of her children with her dying breath.
D'Lila and Jessie are not new to showing off their love for fashion. They have been making a name for themselves in the world of fashion. Together with their sister, Chance Combs, 15, they seem to have developed serious fashion credibility. 
There are multiple photos showing the twins slaying in matching designer outfits and showing off their stylish hairdos while sightseeing the streets of New York. 
Besides fashion, D'Lila and Jessie also know how to dance and showed off their moves while partaking in the TikTok "Bob for Me" challenge in January. 
The girls also love giving a helping hand to the needy and showed their charitable side when they and Chance donated beauty products to Alexandria House in Los Angeles.
The sisters told People that they know how truly blessed they are. They added that their parents taught them the importance of helping others. 
Diddy shared his twin daughters with his ex-partner Kimberly Porter, who died in 2018. Her death was a tough one to take, and he found it hard to break the news to their kids. 
Hence, he took measures to ensure they did not find out about her death from the news by disconnecting their phones from the internet and preventing people from letting them know. 
Porter asked Diddy to take care of her children with her dying breath, and he has done that excellently, making sure his kids are always happy.