Fantasia Barrino Shows Her Baby Daughter Keziah in a Pink Floral Outfit during Her First Time at Church
Fantasia Barrino brought smiles to her fans' faces after sharing the cutest picture of her adorable newborn daughter Keziah London Taylor on her first time at church. 
American singer and songwriter Fantasia Barrino is enjoying nursing her newborn daughter Keziah London Taylor and is sharing the little one's experiences with the rest of the world. 
In a post she made on Instagram on Sunday, Fantasia shared a cute snap showing Keziah clad in a pink floral onesie. The cute baby lay on her portable baby crib and slept peacefully.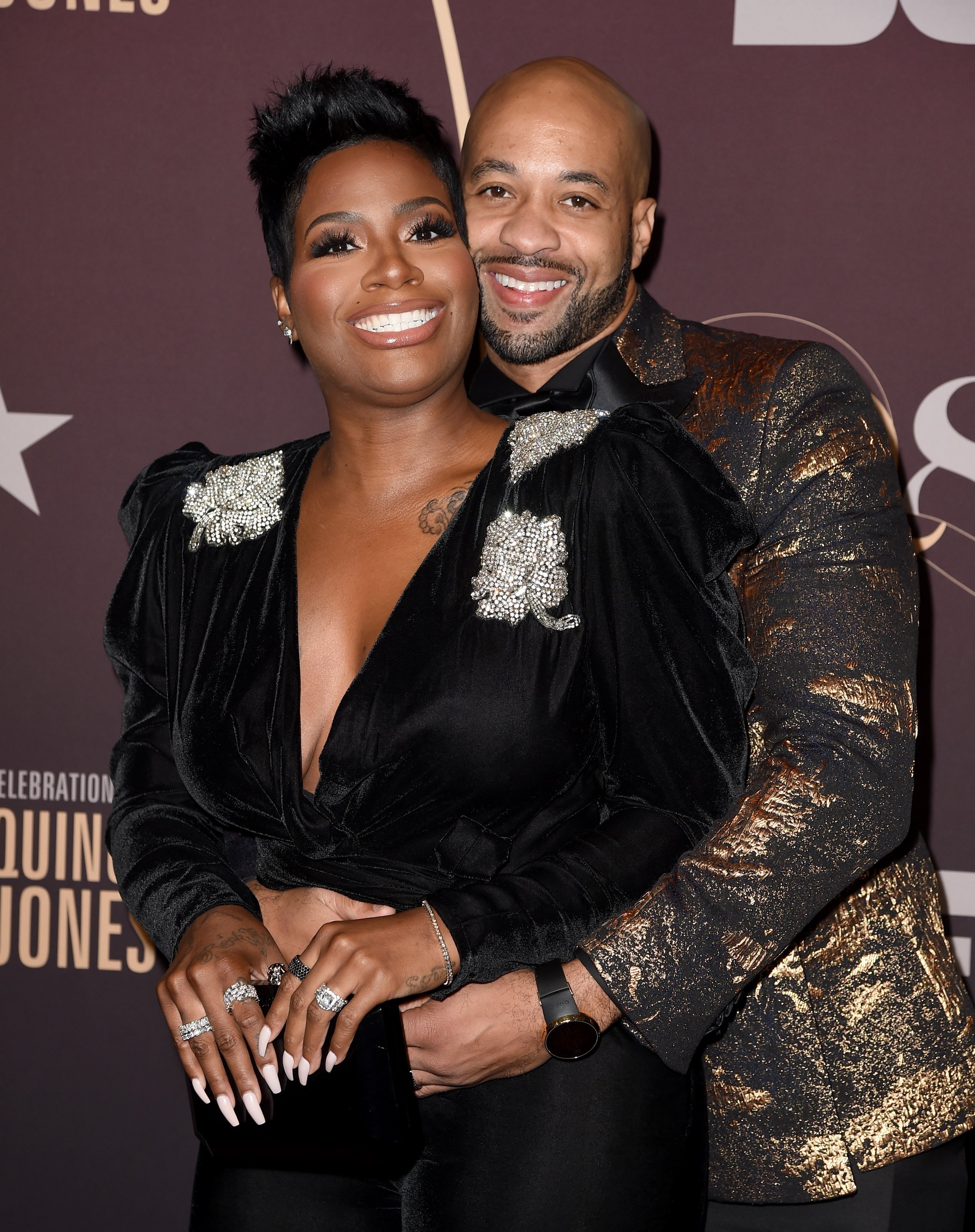 Keziah had a pink head bow around her head and turned her face against the camera, revealing her black curly hair and tiny hands as she slept. 
In the post's caption, Fantasia revealed it was her daughter's first time at church with her parents. She also mentioned Bishop T.D. Jakes in the caption. 
Fantasia's post generated multiple reactions from her fans, who took turns gushing over her adorable baby. One of the fans described Keziah as a beautiful gift from God. 
Another fan said they could not see Keziah's face but noted that she looks beautiful. The fan further pleaded with Fantasia to share her baby's face with her fans. 
Fantasia's recent post is coming almost a week after she shared that she had brought Keziah home from the hospital almost a month after her birth. 
Fantasia knew he was the one for her when he got down on his knees and asked to pray for her.
Fantasia and her husband Kendall Taylor welcomed Keziah on May 23. Their cute baby had to remain at the neonatal intensive care unit after her birth as she arrived early. 
Fantasia was pleased to welcome her baby daughter home after her stay at the NICU and duly shared a picture showing Keziah in a white romper and matching booties. She captioned the snap: 
"𝑊𝑒𝑙𝑐𝑜𝑚𝑒 𝐻𝑜𝑚𝑒 🧸 @keziahlondontaylor🎀."
Keziah is Fantasia's third child. She has a 19-year-old daughter, Zion Quari Barrino, who she had as a teenager, and a son, Dallas Xavier Barrino, who she shares with her ex, Antwaun Cook. Meanwhile, Keziah is Fantasia's first child with Kendall, to whom she has been married since 2015.
The couple shares a beautiful love story as Fantasia met Kendall after going through a dark phase in her life. She experienced issues in her past relationships, among other travails, that she almost ended up taking her own life.
However, she found a way back to her feet, and things changed for the better when she met Kendall. They had a brief courtship and did not consummate their relationship until their wedding night.
Such was the connection they had that Fantasia knew he was the one for her when he got down on his knees and asked to pray for her. The singer had asked God for a man who would pray for her, and He sent Kendall her way.