Fantasia Barrino Praises Husband Kendall Taylor in a Touching Father's Day Tribute
Acclaimed singer Fantasia Barrino praised her husband, Kendall Taylor, during the Father's Day celebration, calling him an "amazing" dad to their blended children.
"American Idol" champion Fantasia Barrino paid a heartfelt tribute to her husband, Kendall Taylor, the main man of the house. The R&B singer posted a loving snap and a message for him on Instagram. 
The loving photo showed Taylor looking dapper in a dark suit paired with a stylish watch. Barrino wrote that their children are happy to have the 40-year-old businessman as their father.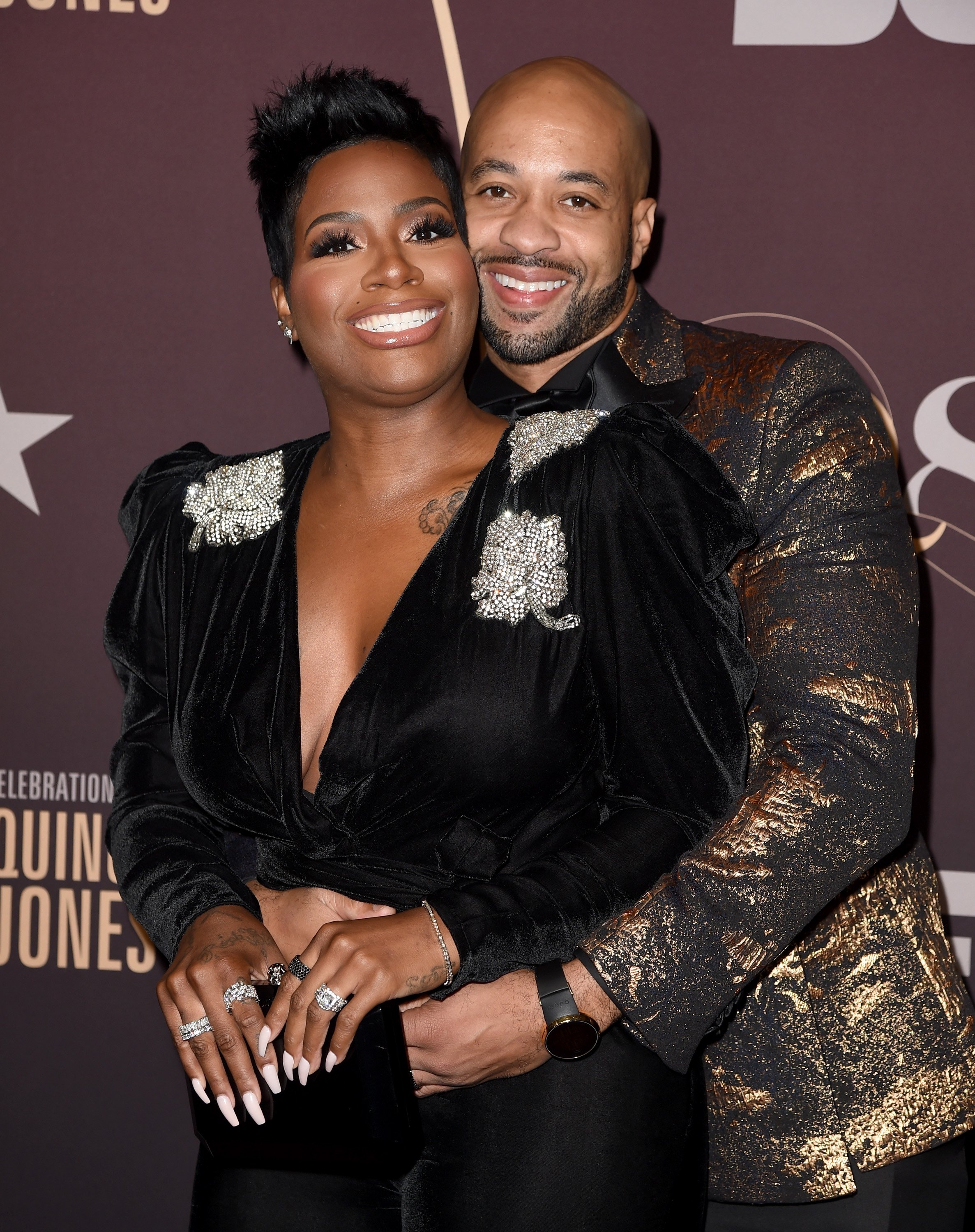 The power couple, who have been married since 2015, share four blended children - Zion Quari, 19, Dallas Xavier, 8, Treyshaun, and their newborn daughter, Keziah London.
Barrino gushed about Taylor being courageous, loyal, and loving. Her journey through life would not be the same without him, and she expressed pride in calling him her husband.
A similar message was posted on Keziah's Instagram account, which read: "Happy Best Daddy Day!" In the snap, Taylor wore a white jacket, a cap, and jeans while carrying two bags.
Many fans reacted with praises on Barrino and Keziah's loving post for Taylor. Other followers also wrote the "Free Yourself" singer's husband a Father's Day greeting. One admirer commented:
"You more than deserve it. ❤️❤️❤️❤️"
Following Keziah's birth on May 23, 2021, Barrino noted that her daughter was born "a little too early," but the proud mom described her little daughter as a fighter. 
The "Truth Is" hitmaker is known for her incredible fighting spirit. Before their youngest daughter arrived, she revealed she struggled with fertility issues for three years.
During their brief hiatus from their plans of conceiving, they encountered a miracle. 
Barrino shared that her doctor told her one of her fallopian tubes had closed. It was a sad discovery that hindered her and the Metro Transportation, LLC COO's chances of conceiving a child. 
Amid her friends' suggestions for her to try other methods of conceiving a child, the "Lose To Win" singer stayed determined to get pregnant naturally.
The couple took a break from finding solutions and decided to turn to God for spiritual guidance. Then during their brief hiatus from their plans of conceiving, they encountered a miracle. 
Barrino tested positive after taking six pregnancy tests one evening, which delighted her husband. The couple's faith in God became stronger than ever after their unexpected miracle.