Snoop Dogg's Daughter Cori Flaunts Deep Cleavage in a White Swimsuit Posing with Shirtless Boyfriend
Rapper Snoop Dogg's daughter Cori Broadus isn't afraid to embrace and love who she really is, choosing to show off her gorgeous body in a recent snap - despite the naysayers. 
Snoop Dogg's daughter Cori Broadus took to Instagram, posting a sultry photo with her shirtless boyfriend, Wayne Deuce. She showed off her deep cleavage while donning a white swimsuit.
Broadus looked confident in her own skin as she shared two snaps of herself and her boyfriend. In the second shot, her dark eyes shone through the camera with underlying fierceness.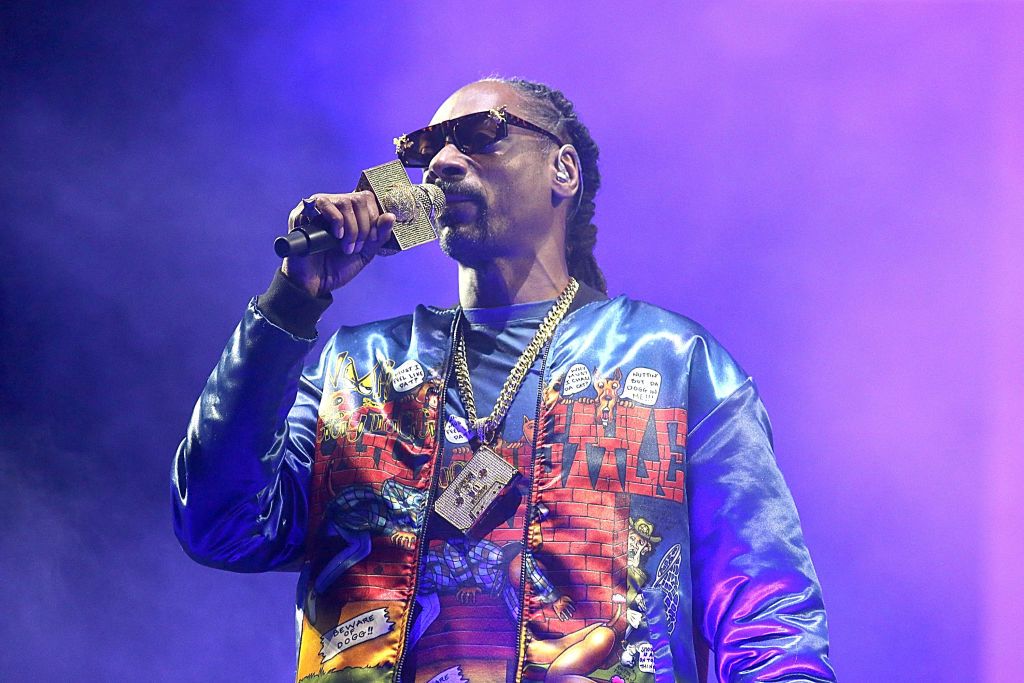 Broadus shone with body positivity as she unabashedly wore a revealing light blue bikini that gave viewers a look at her prominent bust. Taking to the caption, she wrote: 
"Fresh out the cuzzi w my boo.😚"
Her boyfriend affectionately placed his hand on her side. He rocked a tattoo that spelled out "Royalty" and a white accessory around his neck. 
She wore her hair in slightly disheveled braids while seemingly sporting no make-up. This appeared to give off a sense of authenticity that many in the comment section enjoyed. 
Broadus decided to go near-bald in an attempt to stop caring about what others think. 
However, there were some negative comments, with some followers stating that she didn't look good and should cover up. Overall, all her fans loved it, leaving behind around 44,000 likes. 
The music artist hasn't always had it easy. She suffers from severe mental health problems but has chosen to be open about it, expressing: 
"The last few weeks my mental has not been so great at one point I tried to end my life."
However, she stated that Deuce and her family helped her find a way to look at life positively again. She said that she has learned about how unimportant material possessions are. 
This type of bold vulnerability and genuineness authenticity appears to leak into the 22-year-old's style as well. In 2018, Broadus decided to go near-bald in an attempt to stop caring about what others think. 
She took to Instagram to share her new hairstyle. In the caption, she encouraged her followers to embrace change and expressed her excitement over how much she is growing as a person. 
The authenticity kept coming when the young woman decided to show off her natural skin. Taking to Instagram, she shared a photo of herself posing make-up free with her adorable dogs. 
She looked as stylish as ever, donning an all-black ensemble. Once again, a sense of deep self-assuredness exuded from Broadus as she gave the camera a no-nonsense look.  
The National Suicide Prevention Lifeline is 1-800-273-8255. Other international suicide helplines can be found at befrienders.org.