Tiny Harris & Her 'Mini-Me' Heiress Look like Twins Closely Posing in New Mom-Daughter Photos
Tiny Harris and her daughter Heiress look incredibly sweet as they posed close to each other as seen in new pictures shared on social media which highlighted their resemblance.
The bond between a mother and her child is an adorable one and from looking alike to dressing in the same way, there are many things that highlight how cute a mother and child relationship can be.
Tameka "Tiny" Harris and her daughter Heiress looked like twins in new pictures that were shared on social media which highlighted their resemblance and relationship.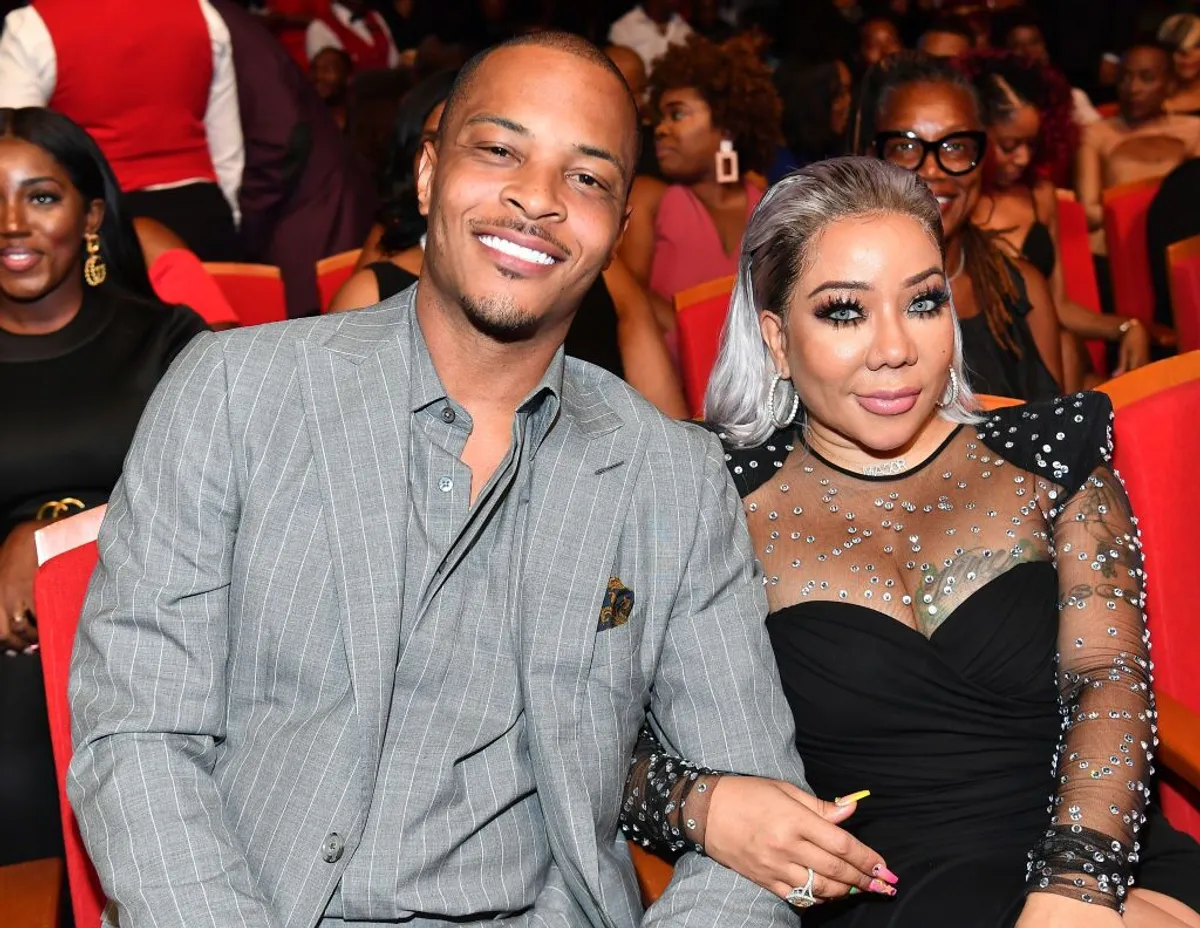 The first picture in the series of two showed Tiny squatting next to her daughter who was grinning widely as she stood barefoot next to her.
For the photo shoot, Heiress had on an all black Nike outfit which consisted of a round neck t-shirt and shorts with multicolored edges. The post had the caption:
"My lil Ryder @heiressdharris it don't matter what's going on or who it is. She got my bck always!"
Tiny also wore an all black outfit like Heiress but hers consisted of body hugging joggers and a sleeveless top that showed off her praying hands tattoo. She paired the outfit with black and white joggers.
For the next picture, Tiny had her hand on her chin while Heiress cocked her head to one side still maintaining her beautiful grin.
 Heiress is also a sweet and doting aunty to her niece.
While Heiress had her hair braided and decorated with beads, Tiny wore her long honey blonde hair down with the tips reaching her waist as she squatted.
The post which was shared with Tiny's 6.6 million followers had over 142,000 likes and thousands of comments from fans and lovers of Tiny and her family. Someone expressed that:
"You're one of the greatest mothers on earth, Tiny!..."
Tiny and her husband, rapper T.I welcomed their daughter Heiress in April 2016. Her coming into the world made their brood increase to seven. For the couple, their daughter was a perfect completion of their family.
Asides from being an adorable little girl, Heiress is also a sweet and doting aunty to her niece, Hunter, who was welcomed earlier this year. She could be seen singing and planting kisses on Hunter's forehead.
The two were spotted cuddling and having a nice time as shared by Tiny on her Instagram account. Hunter is the daughter of Zonnique Pullins who happens to be Tiny's first daughter.
From flexing her Spanish speaking skills to styling in designer fashions, the toddler is an expert at
stealing hearts
while being her adorable little self.