Kim Kardashian's Fans Slam Her New Look with Blond Hair & Bleached Eyebrows
Kim Kardashian teases fans with a new photoshoot that showed her blonde hair and bleached eyebrows. However, some fans felt displeased and slammed their number one celebrity over the snaps.
Kim Kardashian is a successful businesswoman, who has achieved a great feat in the world of reality TV shows owing to her years on her family show "Keeping Up With the Kardashians." 
Kardashian is skilled at posting numerous details about her reality involving her struggles, family time with her four kids whom she shares with her estranged husband, Kanye West; luxury getaways, and new projects.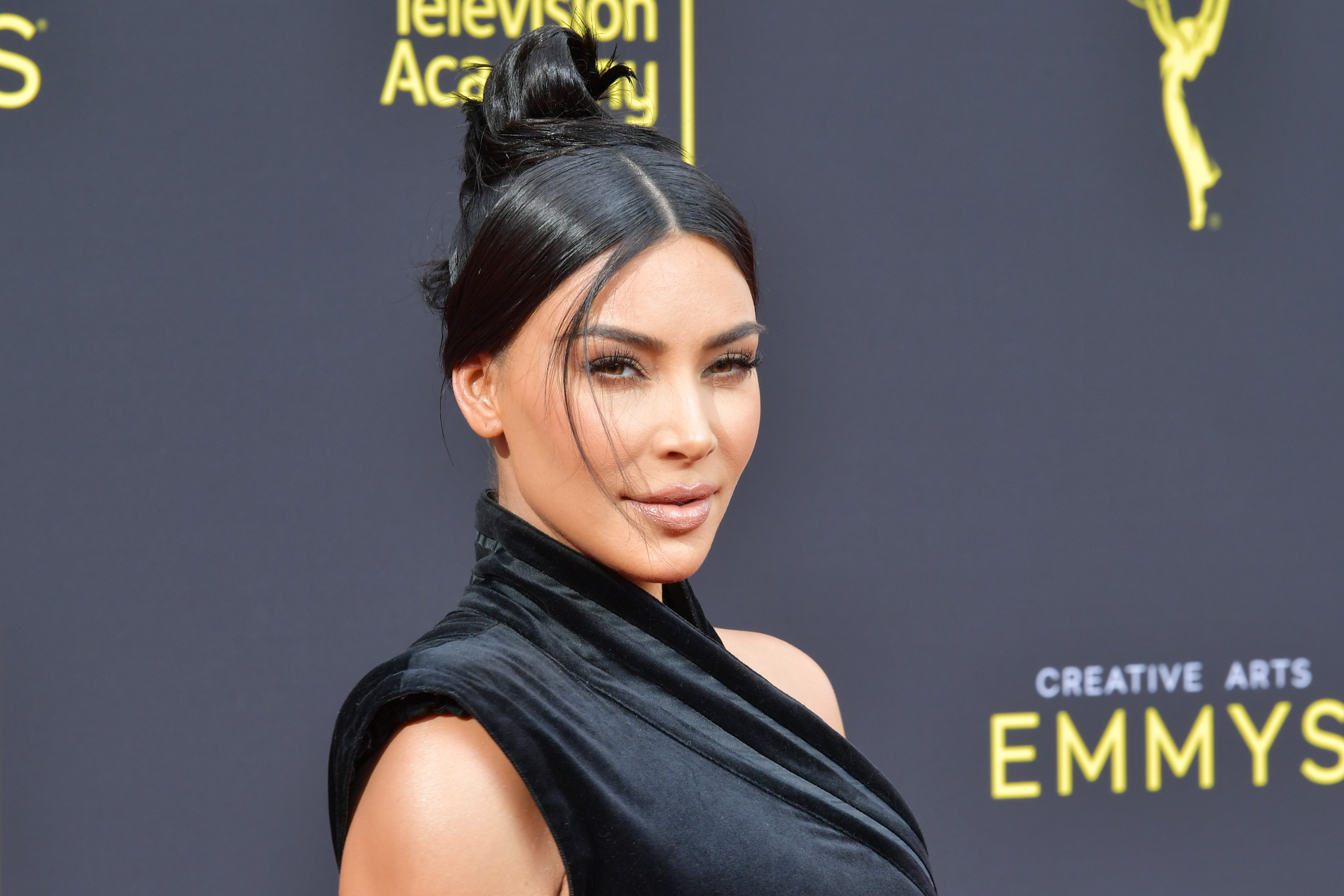 Recently, she teased her online fans with a series of snaps where she marketed new SKIMs products. The brand owner looked sexy in the numerous stretchy two-piece garments displayed in shades of gray and nude colors.
Kardashian modeled the outfits with a new look. The brand owner rocked a curly blonde wig with dark roots, parted in the middle.
Her face had undergone a glamorous face beat, with contoured cheekbones, and highlighted tones around the center of her nose. Kardashian rocked a nude lip color and her eyes were gorgeously done. 
West has already been linked to model Irina Shayk after they were seen out together and the duo appears to be a couple.

The eyeliners were a dark shade, and her brows were dyed to complement the blonde wig. Lots of fans liked the post, but a few slammed the celebrity with harsh comments expressing their discontent over the change of look. One person quipped, "Nah sis this ain't it." Another fan wrote:
"This look make her look old."

Some applauded Kardashian's ability to whip up many great styles but objected to this new one, maintaining that she appeared unrecognizable.
Even though the socialite's online fans may not approve of her latest photoshoots, the onscreen diva is not concerned about it. Kardashian is more focused on her relationship with her kids following her split with their daddy.
The pair were an item for seven years, before proceeding to divorce in February. Since then, the mother of four has not been interested in any relationship; but is worried men may not want to date her due to the public drama caused by the divorce.
However, West has already been linked to model Irina Shayk after they were seen out together and the duo appears to be a couple. For Kardashian, this is not a big deal, as she is focused on her career and anything that impacts her kids.