Rebel Wilson Shows off Her Slimmed Down Figure in Silky Hot Pink Bodysuit with Puffy Sleeves
One of Australia's finest Actresses, Rebel Wilson, showed off her amazingly slimmed-down figure on Instagram. The blonde beauty looked stunning in a skintight pink bodysuit that left fans begging for more. 
Rebel Wilson is well known for her comedic skills and signature appearance. However, that all changed when the star actress lost several pounds and turned into a fiery goddess. The blonde beauty recently flaunted her curves on Instagram. 
The 41-year-old blessed fans with a stunning picture of herself posing in a hot pink bodysuit. Although this wasn't Wilson's usual look, the actress looked beautiful nonetheless. So did the two women posing by her side.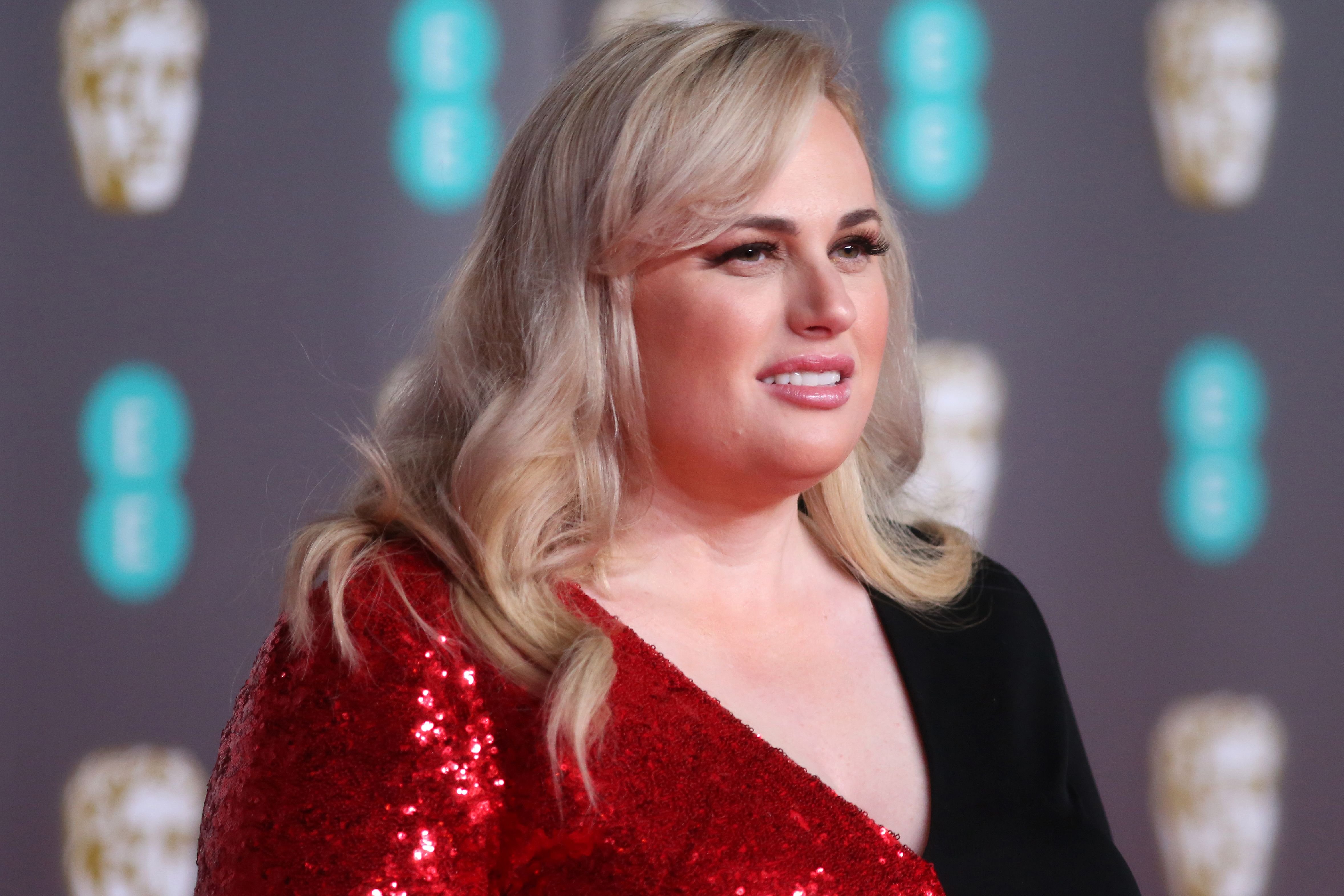 The trio could be mistaken for sisters as they wore matching bodysuits designed with intricate ruffles. The off-shoulder outfit was complemented with their similar shoulder-length blonde hair, which was styled into gentle curls.
There are also other Hollywood stars who use stunt doubles to carry out thrilling performances in movies.
The uncanny resemblance also extended to their poses. The look-alikes stood with their arms entwined in a warm embrace while bending at the knee to show off their toned legs. Wilson captioned this sweet post with the words :
"Double trouble (or should I say Triple threats?) ! @bamastunts & @brookebowe crushing it as per usual! #SeniorYear."
Aside from acknowledging her stunt doubles, this sizzling picture had another purpose. The "Pitch Perfect" star used this post to promote her upcoming movie "Senior Year." The actress also shared a series of pictures with her castmates on Instagram. 
These heartwarming posts were a sight for sore eyes. Fans were worried about the 41-year-old after she dropped a cryptic post about her wellbeing. However, considering her recent happy pictures, it seemed Wilson had overcome her troubles.
Back in 2015, the Australian native defied all odds with her stunts. The "Isn't It Romantic" star revealed to sources that she pulled off the daring acrobatics for the third movie in the "Pitch Perfect" franchise.
Wilson stated that at the time, there was no stunt double her size. Therefore, the actress was forced to undergo training for her own stunts rather than have the movie's opening scene changed.
There are other Hollywood stars who also use stunt doubles to carry out thrilling performances in movies. Some of the best scenes in iconic films and TV shows were shot with the help of various gifted celebrity look-alikes.
Most notable stunt doubles include Lee Chesley, who performed Awkwafina's stunts in "Jumanji: The Next Level." Reese Witherspoon body double Marilee Lessley, and "Captain Marvel" star Brie Larson doubles, Renae Moneymaker and Joanna Bennett.