Michael Jordan's Daughter Jasmine Is Getting Married - Look inside Her Lavish Bridal Shower
Michael Jordan's oldest daughter Jasmine Jordan is engaged to basketballer Rakeem Christmas. The couple looks set to walk down the aisle soon as Jasmine recently shared her bridal shower pictures on Instagram. 
Michael Jordan's oldest daughter Jasmine Jordan is head over heels in love with Rakeem Christmas, to whom she has been engaged since 2018. 
Rakeem, a basketballer like Jasmine's famous father, is also deeply in love with her and showed those feelings when he celebrated their dating anniversary last November with a lovely post on Instagram.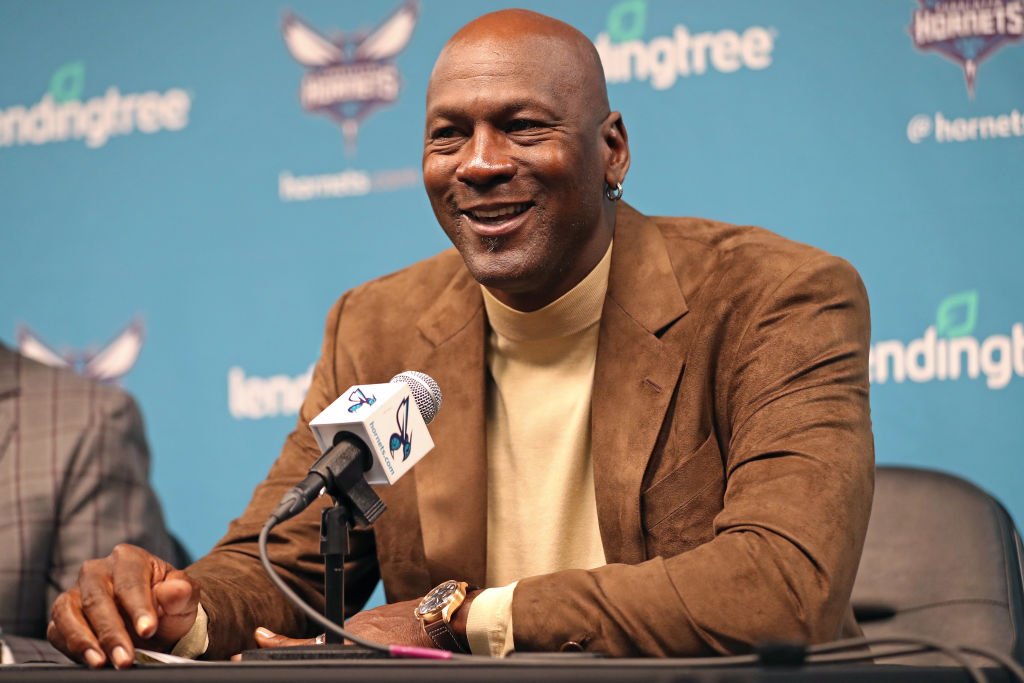 He shared a picture of them and wrote in the post's caption that there is no one he would rather go through life with than Jasmine. The couple also shares a son, Rakeem Christmas Jr., who they welcomed in May 2019, making Michael a grandfather for the first time. 
Jasmine celebrated her son's first birthday last year by posting a heartwarming tribute to him, where she expressed her fulfillment at being his mom. 
Jasmine and Rakeem share a beautiful relationship and are blessed with a son. However, many people wondered when the couple would eventually tie the knot. 
Jasmine gave a hint of her wedding plans with Rakeem during an appearance on the "Today Show" last year amid the COVID-19 pandemic. During that appearance, Jasmine expressed her and Rakeem's desire to get married last year's fall and revealed their wedding plans were still on track. 
However, those plans did not materialize as the lockdown caused by the COVID-19 pandemic hampered them. However, the couple is now set to tie the knot. 
Though Jasmine was never into basketball like her dad, she has found an amazing career on the sidelines.
Last weekend, Jasmine hosted a spectacular bridal shower that featured her close friends, and it made for a lovely occasion. A video of the event was shared on YouTube. 
The video showed the beautiful decorations, which included a truck packed full of lovely flowers. The tables also had flower decorations. Jasmine's friends who graced the event were all smiles and happy to be there. 
Many of them took to their respective Instagram Story to post pictures and videos from the bridal shower, and Jasmine duly reposted some of them on her Instagram Story. 
Some of the posts she reposted included one that Teresa Caldwell shared that showed them hugging each other and smiling happily. She reposted another photo from Caldwell that showed her flaunting her Henna hand decoration.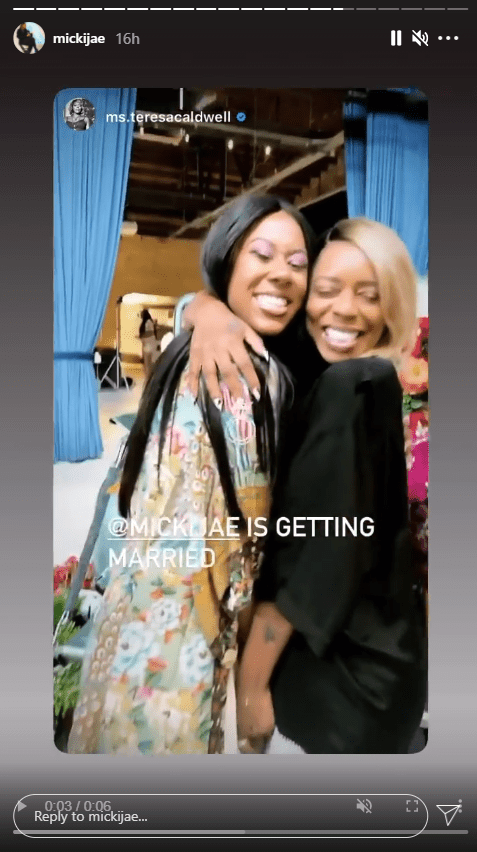 Jasmine shared more pictures from her friends, including one that showed her hugging one of them while sitting on a royal chair surrounded by flowers and plants. 
More posts from Jasmine's friends showed the beautiful decorations, including the flowers on the table and the truck filled with flowers. The soon-to-be-wed Jasmine also reposted a picture Dani DMC shared that showed them posing for a snap. She also posed with her friend, Alexis Maria.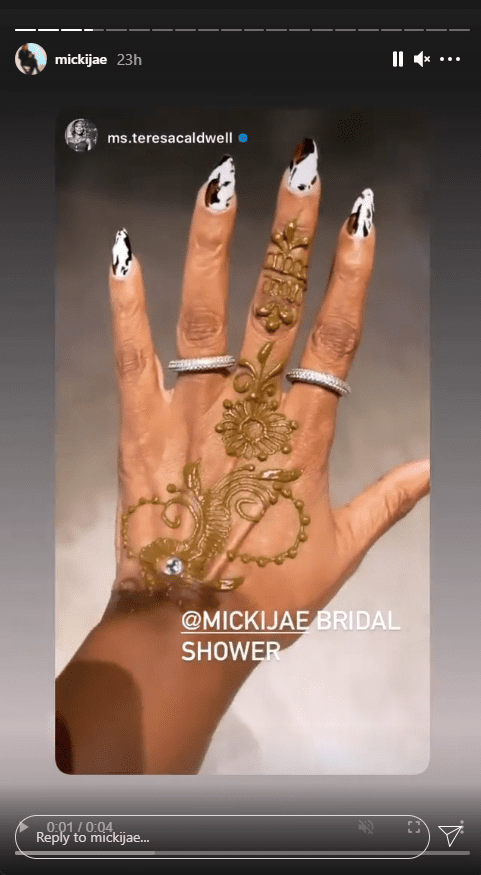 Jasmine shared a post where Sarahmac expressed that she had a magical time celebrating her. She further wrote that Jasmine would make the most magnificent bride. 
Blogger Ayania also shared a picture that showed Jasmine sitting on a special chair surrounded by her friends. Jasmine looked lovely on her bridal shower and wore a multicolored batik jacket top over a white gown. She completed her look with heels.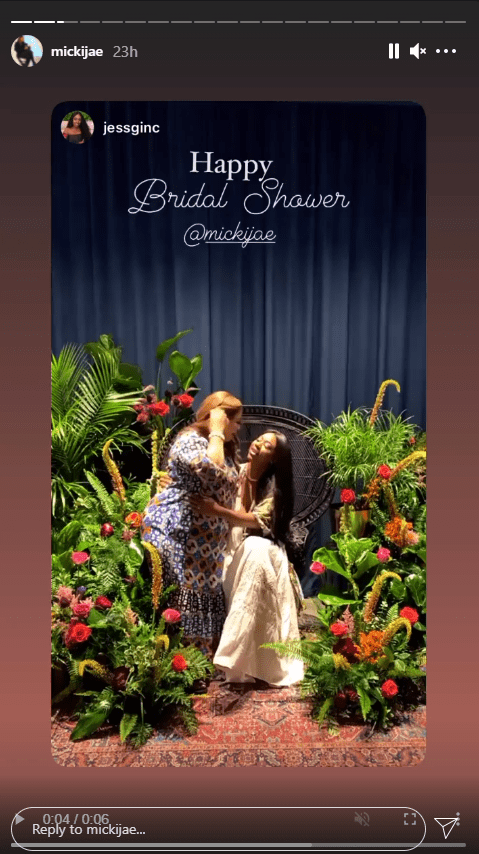 Jasmine's bridal shower marks another special moment in her life. While her father was famous for his moves on the court, the 28-year-old has been making moves off of it. 
Though Jasmine was never into basketball like her dad, she has found an amazing career on the sidelines and is super involved in Michael's Jordan brand.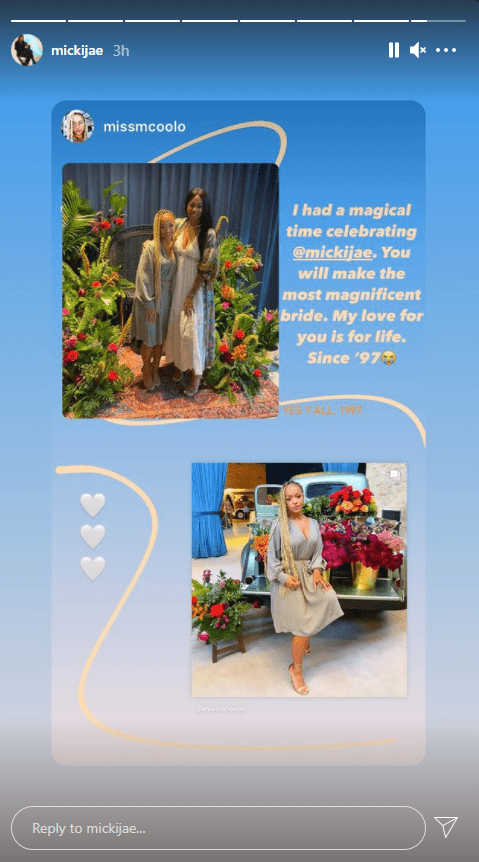 Jasmine, who graduated from Syracuse University, where she met Rakeem, studied sports management. She works with the Jordan brand athletes who ply their trade with Michael's NBA team, Charlotte Hornets. 
She is a busy woman and has become influential behind the scenes. Jasmine is one reason why her father's business ticks. Her fans will now hope that she and Rakeem go on to have a beautiful wedding and blessed marriage.