Michael Jordan's Daughter Jasmine Sports Long Braided Hair in New Candid Photos
Michael Jordan's daughter, Jasmine, rocked a trendy look in her recent media update as she showed off her styling game with some eye-catching streetwear. 
Jasmine Jordan opted for street fashion in her recent Instagram update, and her look came complete with some fashion pieces from her dad's sneaker brand. 
She posed outdoors, seemingly amid an activity, rocking a grey T-shirt and a pair of acid wash skinny jeans. The young lady sported auburn braids which she held together in a ponytail.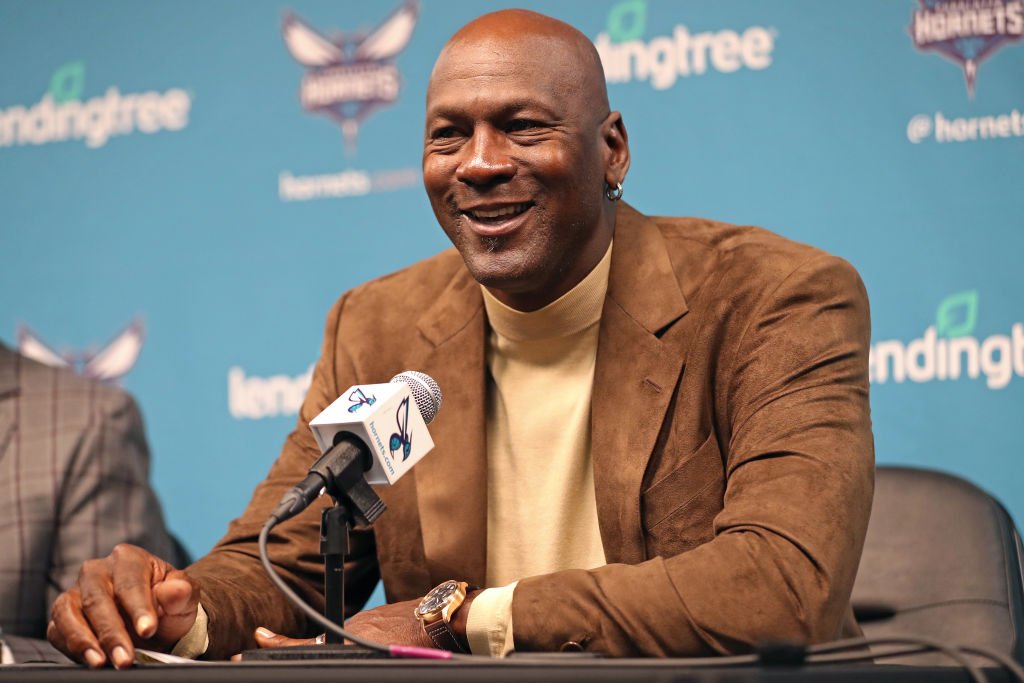 Jasmine plopped a camo face cap on her head and had both wrists in black bracelets and a black-strapped wristwatch. She completed her look with a pair of Jordan Mid Quartz priced at $294. 
Jasmine caught fans' attention, and many gushed over their casual but chic style choice. She also received some love from her partner, Rakeem Christmas. 
Jasmine is Michael Jordan's daughter, one of basketball's most phenomenal players and easily the best in the world. However, she sees him as a caring father first before his long line of outstanding achievements. 
Following the release of ESPN's "The Last Dance," Jasmine got to see her dad in a whole new light, as she confirmed in an interview. She noted she was not born during some of his achievements.
He initially wanted his grandchild to call him "Mike," but after meeting the baby, he changed his mind. 
And some of the others she experienced happened when she was little, but the 10-part series was an eye-opener to how much reverence Michael enjoys. She noted that the documentary was incredible. 
Despite being raised in an era when her dad was still active in sports and gaining global recognition, Jasmine described her childhood life as normal.
She noted that although her dad had all the attention, he and her mom, Juanita Vanoy, made sure the children experienced a normal childhood away from the spotlight. 
She described what her childhood was like, establishing that no spotlight props were flashing in their faces, and their dad would usually drop her and her older siblings at school and do pick-ups. 
These days, Michael has added the title of "grandpa" to his list of life achievements after his daughter and her fiance, Christmas, welcomed a son in 2019. 
Jasmine once noted it took some time before her dad got used to his new status. He initially wanted his grandchild to call him "Mike," but after meeting the baby, he changed his mind.