Fans Have Mixed Reactions to Savannah Chrisley Calling Ruth Bader Ginsburg Her Role Model
Savannah Chrisley recently showed off her powerful side in a stunning photo as she called the late Ruth Bader Ginsburg her role model. However, fans had mixed reactions to the post.
Savannah Chrisley knows how to get tongues wagging. However, a recent post takes it to another level. Yesterday, the reality star took to Instagram to show off her fierce side.
She uploaded a black-and-white photo that saw her rocking a daring silk ensemble. Savannah looked like a boss in the image and revealed her plans as a woman in business with a powerful quote.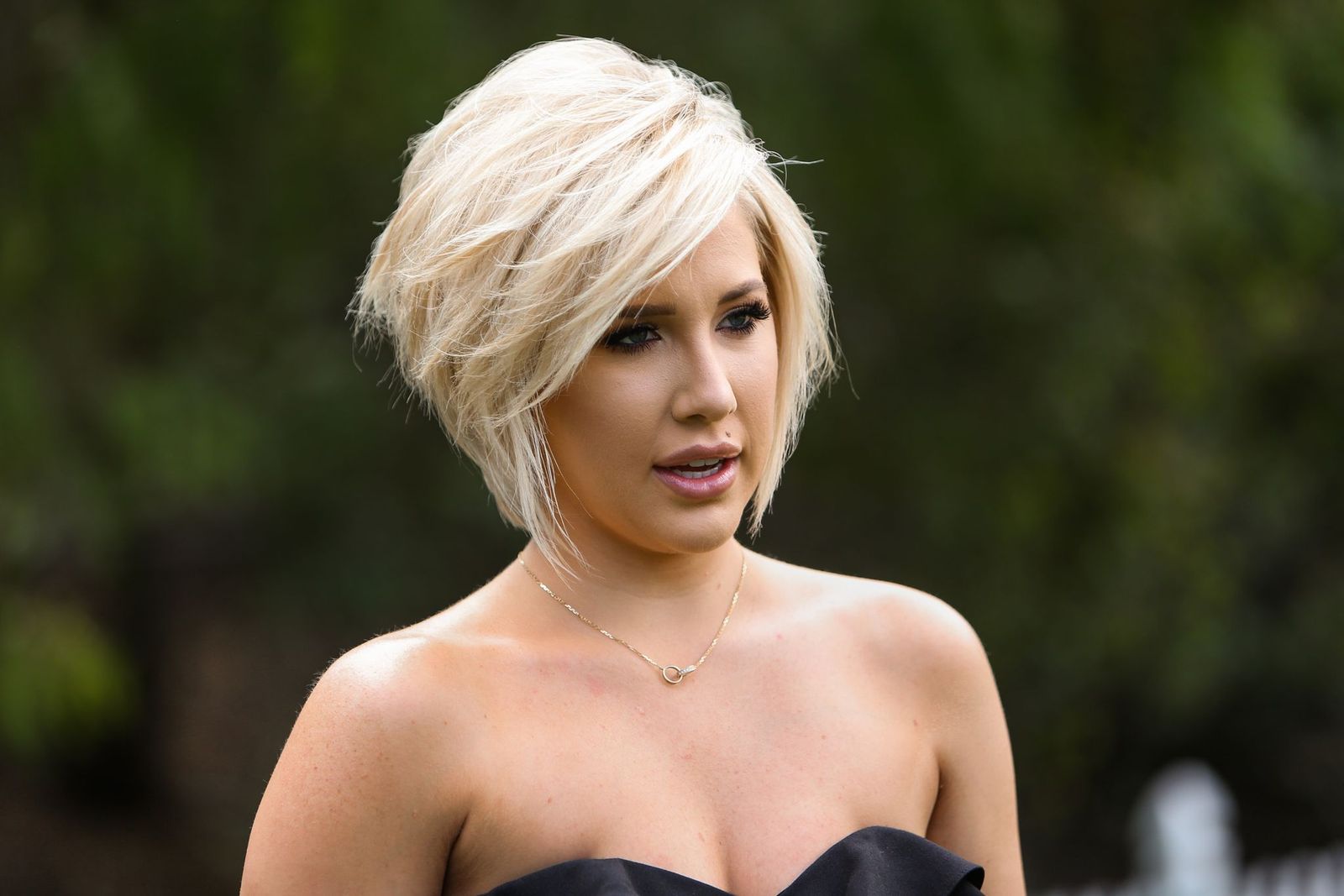 READY TO DOMINATE
The "Chrisley Know Best" star looked captivating in a power suit outfit. The silk ensemble featured a plunging neckline that teased her cleavage and decorative buttons on the sleeves.
Savannah spiced up the outfit with a striking diamond necklace and rings. She rocked her signature sharp bob haircut and looked into the distance in the portrait. In the caption, she wrote a quote from Ruth Bader Ginsburg that read: 
"My mother told me to be a lady. And for her, that meant to be your own person, be independent." — Ruth Bader Ginsburg. Time to dominate in a man's world."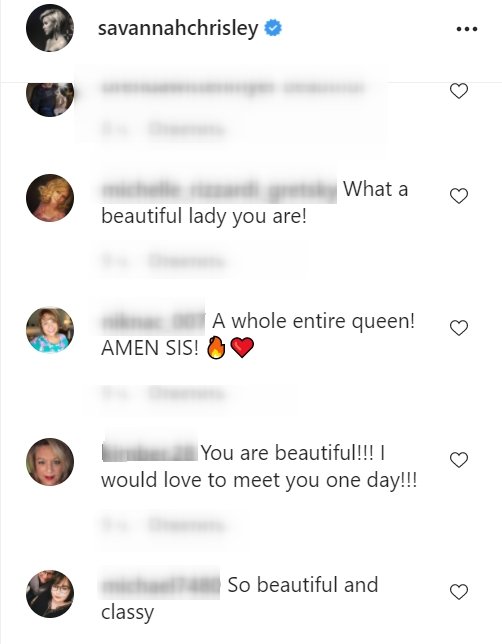 Sure to make a statement, the comments section was flooded with heartwarming comments from fans who loved her outfit. One user gushed about how beautiful Savannah looked while others called her a "queen."
When [Savannah] is receiving fire from her fans, her dad is often in the comments, defending her.
YAY OR NAY FOR RUTH BADER GINSBURG
While some fans were focused on Savannah's outfits, others paid attention to her quote by the late Supreme Court Justice. The comments section was filled with mixed reactions about the 23-year-old calling RBG a role model. 
Some followers mocked her for choosing the late legal prodigy as an example to follow. They discouraged her, stating that RBG isn't a good role model for her. However, others cheered her on for her choice. One comment read: 
"She's a great role model… don't listen to these people! Love you, Savannah."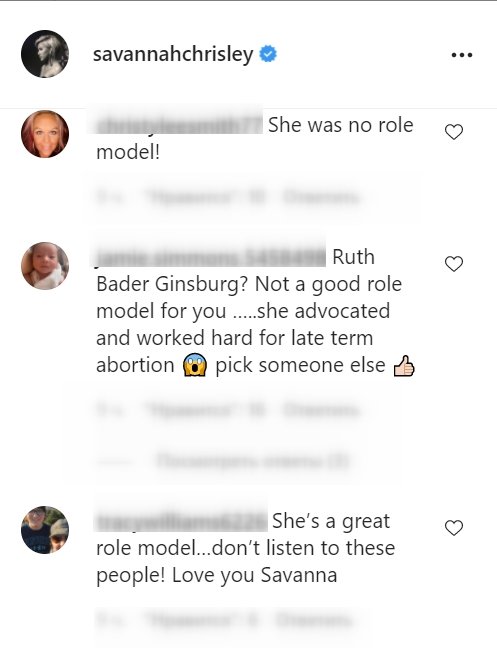 Another internet user had no problem with Savannah's role model but had a bone to pick with her desire to dominate a man's world. The fan urged Savannah to remain feminine and instead rule with her girl power without trying to be like a man.
SOCIAL MEDIA COMMENTS
Savannah and her family are no strangers to being on the receiving end of backlash from fans on social media. In May, the Sassy by Savannah cosmetic founder and her father Todd Chisley came under fire.
In a heartwarming post to celebrate her father, she shared a lovely photo of her and the patriarch twinning in matching black ensembles, asking fans in the caption if they indeed looked alike.
Unfortunately, the pair got wrapped in a plastic surgery ruckus as fans accused them of going too far with cosmetic surgery. In addition, a remark from a plastic surgeon caused fans to bash them for lying about going under the knife.
Similarly, in April, Savannah received the heat from netizens when fans didn't appreciate a photo she shared to celebrate her makeup line. In the upload, she tried to show off the efficiency of the full-face palette from her brand with a highlighted and bronzed look.
However, fans thought she looked darker than her usual fair complexion and blasted her for over tanning and hiding under the guise of her make. Some fans also mocked her for enlarging her lips.
TODD AND SAVANNAH'S RELATIONSHIP
When the youngest daughter of the Chrisley clan is receiving fire from her fans, her dad is often in the comments, defending her. However, sometimes the patriarch turns on her and publicly voices his disapproval.
Such was the case in April when the young businesswoman showed off her curves in a tiny string bikini while on vacation. Todd wasn't having it and took to the comments to write that she "couldn't afford the rest of the fabric."
Away from the playful bants between the pair, Todd and Savannah have an enviable father-daughter bond as seen on their USA Network show. They are best friends and never shy away from giving each other shout-outs.
Despite their close relationship, the 52-year-old is quite protective of his baby girl and doesn't always approve of her romantic relationships. Savannah, on the other hand, credits her dad for her business acumen.
WORTHY FEMALE ROLE MODELS
Worldwide, women have emerged in leadership roles and are taking the ever sector by storm. These women have made positive contributions to society through their voice, passion, and work ethic.
Some of these worthy role models include Michelle Obama, Malala Yousafzai, Hilary Clinton, Amal Clooney, Serena Williams, and Ashley Graham. They are indeed proof that women are capable.