Lauren London Speaks About Overcoming 'Grief' & 'Despair' and Reveals Her Son Is Proud of Her
Lauren London has an adorable bond with her firstborn, Kameron Carter. Here is how she shares her son's impressive comment about her as she speaks on her "Grief & Despair."
The popular fashionista, Lauren London is known for her skillfully chosen closet that accentuates her beauty. She is an entrepreneur, an actress, and recently launched a new brand named "Forever Stronger."
During the launch of her clothing line, she posted a unique snap and explained a few details about the success of the brand. Here is a breakdown of the caption.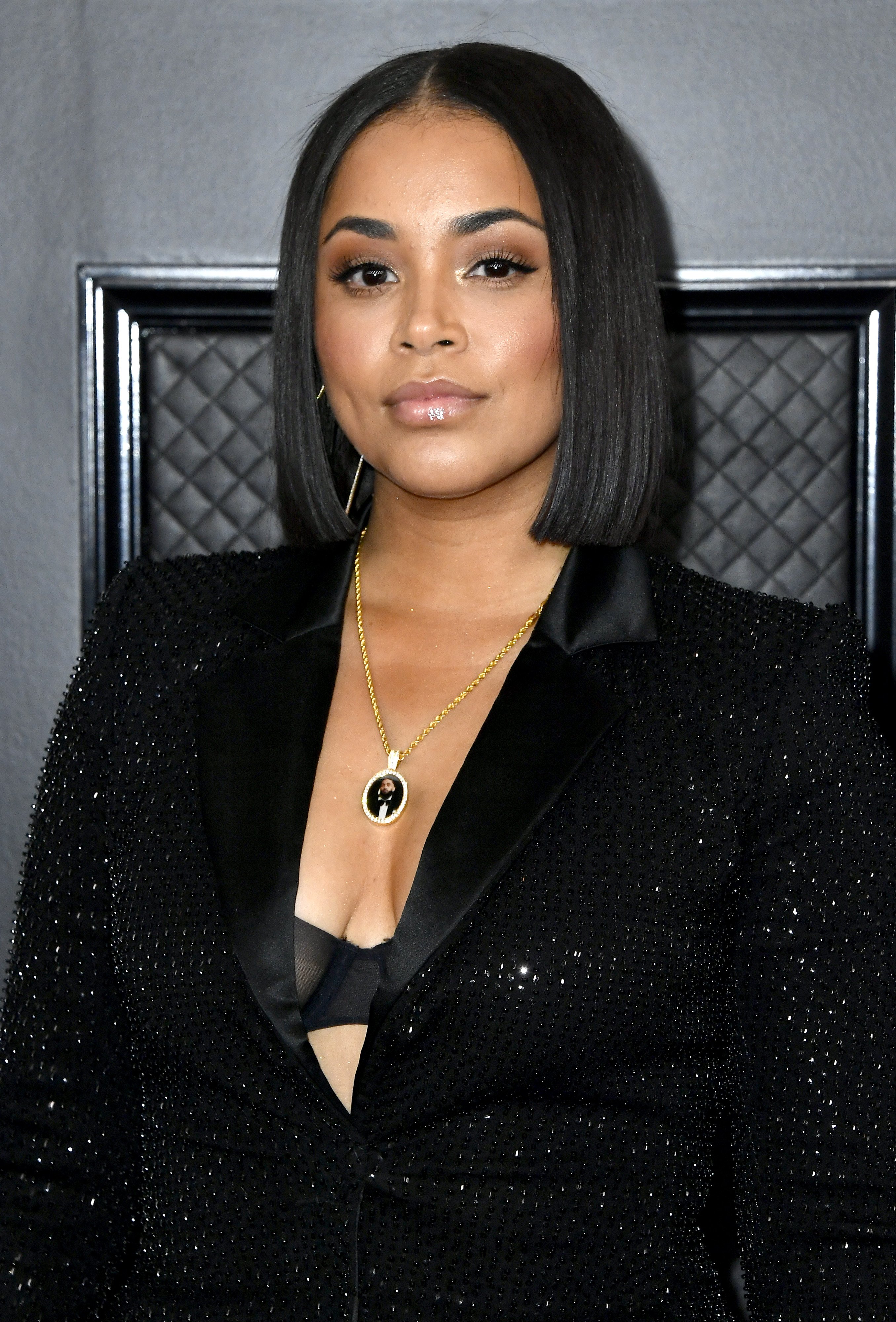 LONDON'S UNIQUE STORY
London's post featured her posing in a stylishly designed multicolor scenery, rocking threads from the stables of "Forever Stronger." She wore long black hair that complemented her glamorous makeup.
It matched her crisp round neck short sleeve shirt paired with latex bottom and a black jacket. This adorable photo bore a unique story based on her accomplishments. She wrote:
"My Son Kam told me he was proud of me today. This collection and what it stands for is deeper than clothing for me."
The actress added that the name "Forever Stronger" is a mantra that has edged her on during the critical periods in her life. While there was a time that "grief" and "despair" rocked her world, having a positive mindset pulled her through it all.
She extended some words of inspiration to her fans and stated that they would find the gift to scale through as she did with the "Forever Stronger" collection. 
RELATIONSHIP WITH LIL WAYNE
Lauren London and Lil Wayne were an item for a while. Still, like many high-profile relationships, it was a mishmash of drama and controversies—infidelity and different baby mama dramas.
The rapper has numerous kids from different women, including reality TV stars and entertainers. He knew London during their teenage years, and the pair were an on-and-off couple for some time.
Their relationship ended after Lil Wayne rekindled his romance with an ex-girlfriend, Nivea. Both women became pregnant at the same time and delivered their babies only a few months apart.
While their relationship did not work out, a friendship between the rapper's two baby mamas, Nivea and London, was born, and it became stronger as the women blended. In the end, Lil Wayne lost both relationships but has maintained a civil and amicable co-parenting system with both women.
MOTHERHOOD JOURNEY
London started her motherhood journey more than a decade ago, when she and her then-lover, Lil Wayne, announced the news of their first child.
She shares a special bond with Kameron Carter and goes to great lengths to show off her love for the rapper's son. When he turned 11, the onscreen personality showered her mini-me with praises and gushed on his tremendous growth.
This connection does not restrict her from bonding with her other son, Kross Asghedom. She serenaded him with sweet words. The youngster is her second child and only son with late boyfriend, Nipsey Hussle.
Thankfully, despite having different daddies, the boys have and show invaluable sibling love. Last year, during Mother's Day, their mom shared a black and white image of the siblings in an embrace. She added an affectionate message, displaying her pride in being a mother.
GRIEF AND STRENGTH
Although it has not been easy, the ride to motherhood has been worth the struggles. London admitted that she feels immense pride being a mother to her sons.
In 2019, she lost the love of her life, Nipsey Hussle, a rapper, activist, and entrepreneur. He died after sustaining a gunshot injury while outside his clothing store in the Hyde Park Neighborhood, LA.
London established during his memorial service that it was through her faith in the deceased and God that made it easier going through the hard times.
It appeared that Kameron had a pleasant relationship with her mom's late boyfriend, as he confessed that they were pals who related well.
Kameron's display of love and support for his mother during her grief made a lot of difference. This young man also inherited his dad's music genes and has rapped about his childhood years.
It has been more than two years since the tragedy that rocked London's fairytale love life, but she has picked herself up and moved ahead with the determination to rebuild and make Hussle proud.
The deceased will forever be in the hearts of his loved ones, as his surviving lover often posts honorary messages on his behalf. A few months ago, she acknowledged that grief and healing had been a constant and that he will forever be a part of their lives.
Shortly after this message, the media confirmed that London has healed to a great degree. She also made a come back to TV with a role in 2021's "Without Remorse" after a two years hiatus following the tragedy.