63-Year-Old Donny Osmond Shows Off Age-Defying Dance Moves in New Video: 'so Catchy'
Donny Osmond showed off his style range in a music video he released in anticipation of his new album release. Donny's outfits held quite a significance.
Donny Osmond's new music video for his song, "Who" is out, and the star communicated his theme through his style choices. Donny's vocals did not fail to pull the proper reaction from fans.
He was also not lagging with his sense of style. The concept of the filming had Donny decked out as three different versions of himself. This was shot according to the three stages in his music career.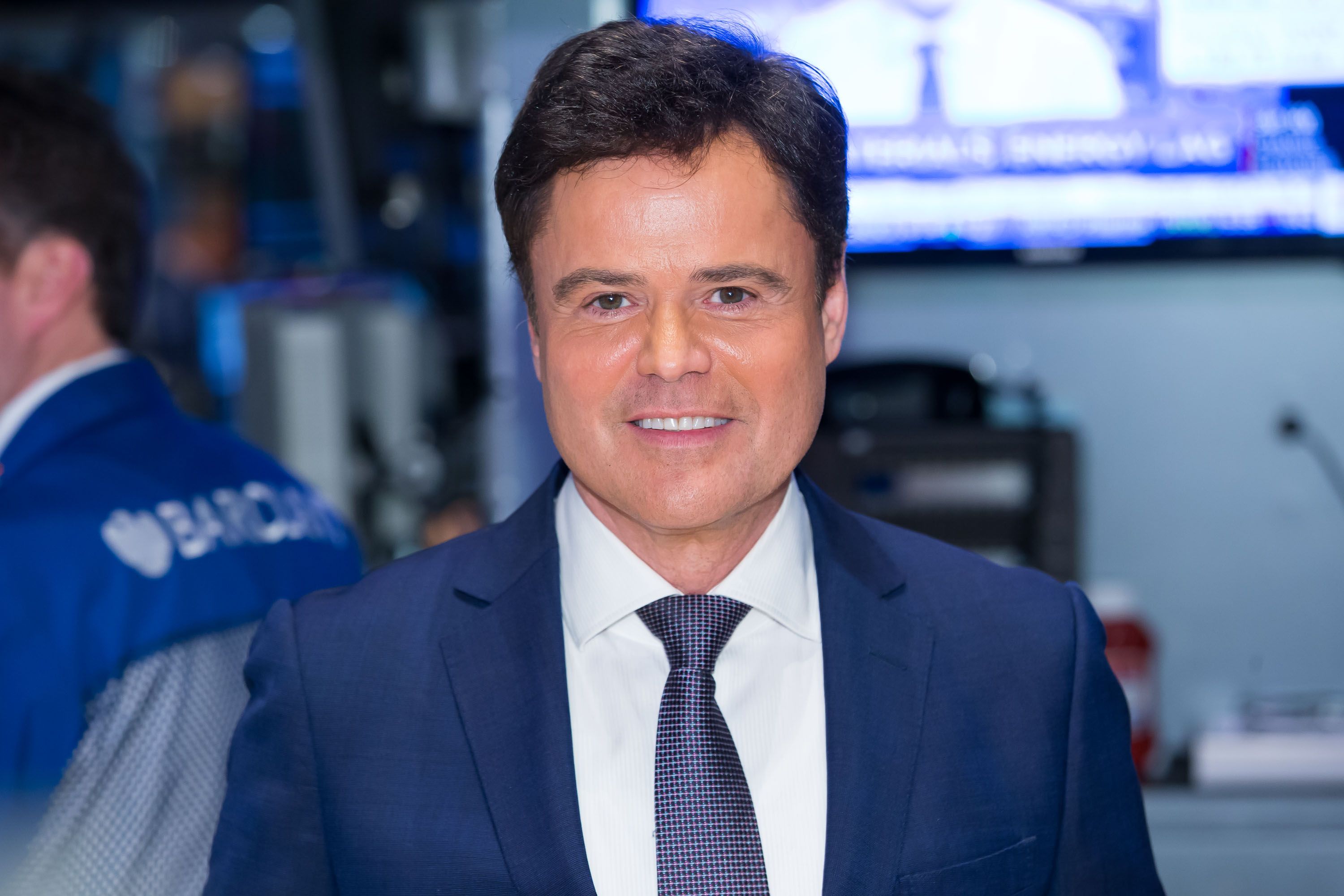 THE MESSAGE IN "WHO"
The video's setting was portrayed in a garage, with Donny appearing as three images all in sync. Donny's looks included an all-black outfit that included a metallic jacket and slacks.
In his second image, Donny rocked a red sweat jacket over a white T-shirt and black trousers. The award-winning singer's third look was a black tuxedo with a colorful scarf draped over his neck. 
"Who" is part of Donny's new body of work which would be his 65th release. The rhythmic song is a tribute to the six decades that the "Puppy Love" singer has spent in the entertainment industry.
WHAT DONNY WISHES TO ACHIEVE 
According to Donny, his upcoming album has been created to portray variety, collaborating with stars like Charlie Wilson and NE-YO. He believes that the key to keeping in trends is continuity.
The music star noted that the advantage he had had in music is how he kept belting out different music styles throughout his career, so many generations of fans can connect to him.
In his recent idea of performance, Donny looked to put out a show that would tell the story of his humble beginnings, the dark times, and his more recent wins.
This included his days on "The Andy Williams Show," stardom in the '70s, a brief fall back in the '80s, return to fame, his stint on "The Masked Singer," and "Dancing With The Stars."
Donny found a way to carry off his message, and he chose rap. The artist plans to perform this rap song during his Las Vegas show later in the year.
DONNY'S CLASSIC YEARS
The star opened up about his approach to music in the 1970s in an interview with People. The 65-year-old noted that there was a lot to explore in the varying music genre.
The "Donny & Marie" star relayed that he wanted to emulate many A-list classic singers. He listened to the likes of Crosby and Hendrix, and he wanted to be Stevie Wonder, Elton John, and Sly Stone.
THE STAR'S STINT ON REALITY TV
The seasoned singer has been around for years, but he recently indicated that he was not ready to draw the curtains. Donny was on "The Masked Singer," and he made it to the top 3.
Fans watched Donny emerge as the first runner-up, making up as the peacock. However, many were not so surprised it was the singer because his voice and personality exuded his grace and nature. 
The star showed another side to his talent on "DWTS." He was excited to be on the show, making it known that it was fun. Donny noted that he had the time of his life.
Donny came out first place, wielding the Mirrorball Trophy in 2009. The music icon was ecstatic about his win and mentioned that he was glad to have outpolled his sister Marie, who was also on the show. 
DONNY'S LOVE LIFE
The star has been married to Debbie Osmond for more than forty years. The couple tied the knot in 1978, all thanks to a fated old kiss in 1976. Donny once recalled that his wife played hard to get, but he had to be a complete gentleman to get the special kiss. 
Even though Debbie seemed out of his league as she dated his older brother, Donny was able to unite with the love of his life. The pair are parents to five children and also have ten grandchildren.