Don Cheadle's Fans Have Mixed Reactions To Star Tying The Knot With Girlfriend Bridgid Coulter After 28 Years Of Dating
Actor Don Cheadle has officially married his longtime girlfriend, actress Bridgid Coulter. Their union drew mixed reactions from fans. Check out some of the comments.
"Ocean's Twelve" star Don Cheadle is now a married man. The 56-year-old acclaimed actor revealed that he tied the knot with his longtime girlfriend, Bridgid Coulter, amid the pandemic.
Many fans did not expect the news since they had thought he has been married for many years. He and Coulter have been together for 28 years, and they have two children together.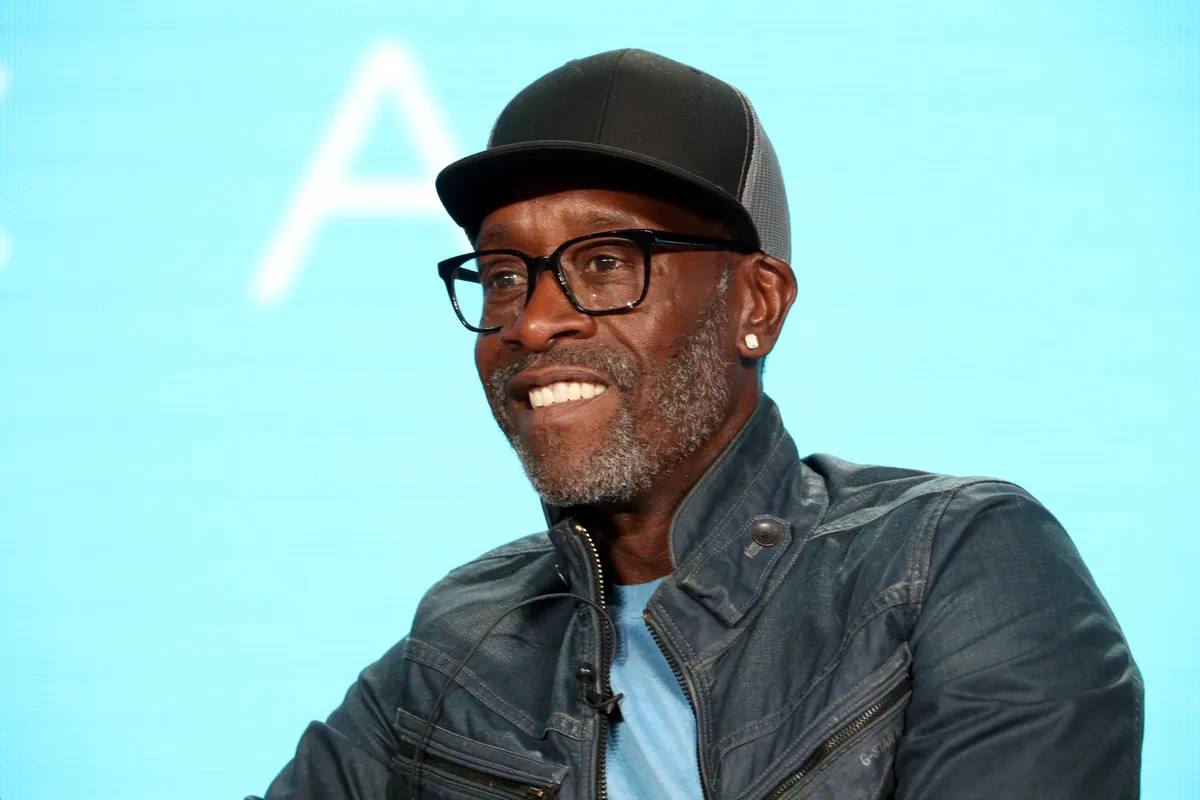 With Cheadle's marriage announcement, Twitter was abuzz, with several fans congratulating them and expressing their happiness. Describing the couple's journey as unique, one user said:
"I finally have an example to use. Congrats on their love journey and commitment."
After the actor's revelation, some users expressed surprise about his latest milestone with Coulter. "All these years, I thought they were married," wrote another user.
He finally married her. Wow!

— Ladybuglizzie (@sagevalentine) June 30, 2021
Cheadle and Coulter, who were former "Rosewood" co-stars, have been together since 1992. The longtime pair shares two daughters - Imani, 24, and Ayana Tai, 26.
The newly-married couple has temporarily relocated to Hawaii from Los Angeles.
Besides being an actress, the doting mother of two is also an interior designer. She manages a studio, serves residential and hospitality clients, as well as creative businesses. 
28 years??? https://t.co/DVAkEe0CH0

— Alice🫀 (@BlackkkStarr) June 30, 2021
It's unclear why the "House of Lies" actor chose to get married late and during the pandemic. The couple's togetherness, however, has caused some users to wonder.
A user assumed that maybe Cheadle wanted to make sure that Coulter was truly the one for him. Meanwhile, a fellow commenter shared a realization that there's no need to rush for marriage.
While celebrating and congratulating Cheadle and his wife on their nuptials, some users expressed their hope that the couple would not break up like other celebrity couples.
Whoa, whoa, whoa! Hold up. I gotta process this. Don Cheadle and his partner have been together for 28 years but they were never married until recently? All these years, I thought they were married. https://t.co/eqKFOf12J5

— Keith Adams Jr. (@BigBrother1988) June 30, 2021
"Hopefully divorce isn't announced next year," a user remarked. The entertainment industry has been rife with bitter divorces and bad break-ups, and long-term marriages are rare.
The newly-married couple has temporarily relocated to Hawaii from Los Angeles. In 2016, they put up their Venice beach house in Los Angeles for sale at $2.45 million.
The move to Hawaii has been great for Cheadle and his family since the island has a very low COVID-19 case rate. They have spent more quality time together as a family.
Cheadle is relishing his time with family as he will have his hands full late this year. He is gearing up for his show "Black Friday" and a second sequel to the classic film "Space Jam."
He will star with NBA star LeBron James in this year's "Space Jam: A New Legacy." Cheadle will also appear in the upcoming films "No Sudden Move" and "Prince Of Darkness."