Man Tries Breaking through Airport Security, but Things Go Wrong
Looking straight ahead of him, this man attempted to walk through airport security without checking in. He could not get away from one of the guards, who reacted quickly and brought him down. 
This guy paid the price for trying to flout the airport's most basic rules and regulations. Everyone is required to check-in, but he tried to bypass the system. Maybe he thought he was invisible ... 
Regardless of what he thought, he paid sorely for this unacceptable behavior. An official member of airport security followed the man and shouted clear directives about what he should do next. The civilian chose to disobey all of the warning calls.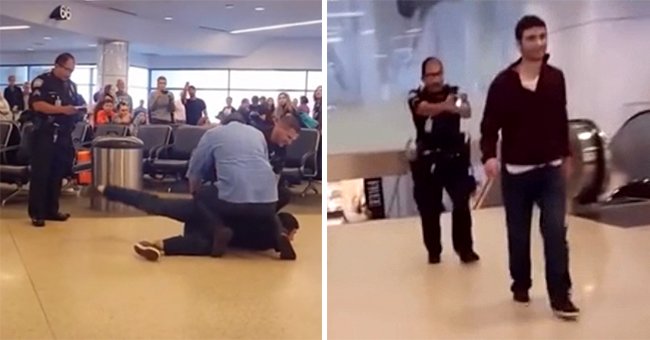 SECURITY INTERVENES 
In the interest of everyone at the airport terminal, security decided to intervene. The options were limited, and the guard had to act fast. He proceeded to tase the man.
The civilian instantly fell to the ground. However, after a few minutes, he still hadn't learned his lesson. The man tried to wrestle the security, and an additional guard was needed to hold down his legs. Despite urging him to stop moving, he would not listen. 
THE NO-FLY LIST 
Audiences who viewed the video believed the taser was the least of this guy's problems. According to one user, it's very likely this guy would now be banned from United States airports for life on top of gaining a spot on the infamous "no-fly list." 
Whether or not charges were pressed against him, one user was confused about how he even made it into the boarding zone. With his smug face and peculiar amble, perhaps he should have been stopped upon arrival.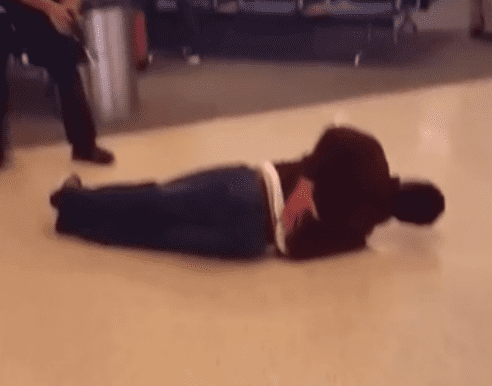 THE VERDICT 
A
Reddit user
did some research about where this guy ended up after the airport ordeal. He found out some information, but nobody knows exactly what happened to him. 
They shared:
"I tried to find out what happened to him after. But all reports end at him pleading not guilty. When the verdict was cast, I guess no journalist was interested anymore."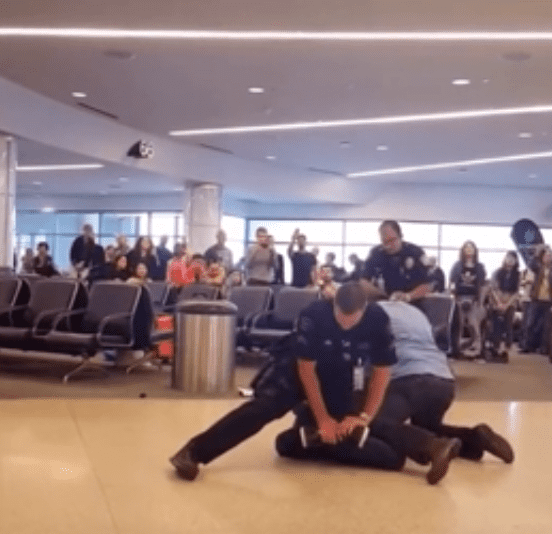 A BETTER AIRPORT EXPERIENCE
Sofia Valdez had a much more pleasant experience at the airport than the guy who met his match with security. She was reunited with her daughter at the Austin-Bergstrom International Airport after they were separated six years prior. 
When Valdez attempted to flee the turmoil in Honduras, her family was scattered in the process. She never imagined she would one day hold her little girl again. But when she saw a documentary about kids on the US border, she spotted her child. Fortunately, they found each other again, proving that airports are also happy places! 
Tearful reunion after mom saw photo of daughter at US border https://t.co/z5jFnirDMn

— KTSM 9 News (@KTSMtv) June 8, 2021
FOLLOW THE RULES  
For the guy who went up against a security guard's taser, the airport turned into a place of immense regret. If he followed the rules, he could've made his way to another destination without any drama.
Thankfully, not all airport experiences come to an end like that. For Valdez and her little girl, airports will always remind them of the beautiful day they were reunited.