Michael Jordan's Daughter Flaunts Curvier Body in Stunning Leopard Dress & Fans Assume She Is Pregnant
Fans are overwhelmed by Micheal Jordan's daughter's new post. Jasmine Jordan is not hiding her curves as she flaunts them in a stunning leopard dress, stirring many comments from her online audience.
Just two days before sliding into the weekend mode, the beautiful Jasmine shocked fans with a stunning photo of herself. Jasmine is the NBA legend, Michael's youngest child from his first marriage.
Although she is not as popular as her father, news about her often makes the headlines. The mini-Jordan also lives a rather private life and enjoys treating her thousands of Instagram fans to intriguing snaps.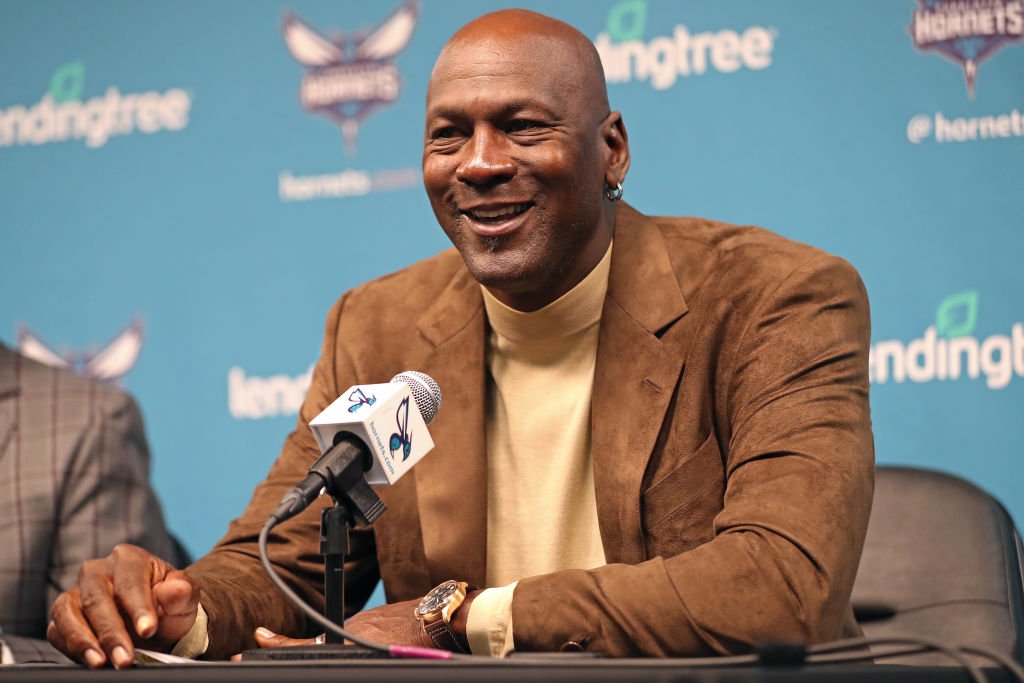 Recently, she flaunted a new physique, revealing that she might be expecting a baby. If true, this will be baby number two; Jasmine already shares a son named Rakeem Michael Christmas "RMC," for short, with her lover, Rakeem Christmas.
In the upload, she posed in heels and a leopard print tiny sleeve dress that settled around her knees. Apart from the weight gain, fans could also see a possible tiny baby bump that protruded in front.
The expectant mother opted for a glamorous makeup look and added a nice necklace that clung to the base of her neck, to accessorize the dress. Many fans clicked on the like button and went further to express their thoughts on the post.
They were quick to assume that she is pregnant and added congratulatory messages via the comment section. With the possibility of a new baby on its way, here is more about who Jasmine Jordan is.

WHO IS JASMINE JORDAN?
Jasmine is the youngest child, and only daughter of Michael Jordan and his ex-wife, Juanita Vanoy. She grew up in a grounded household and was opportune to have parents who taught her the core values of life.
Unlike many celebrity kids that get affected by the glitz and glamour of their parents' status, Jasmine was level-headed and did not know why her dad was popular until she googled his name.

From her childhood days, the father-daughter duo shared a unique bond, one that has lasted till this day. Jasmine also manages a few of her father's numerous businesses.
She works as an executive at Nike Jordan Brand, and works with athletes at Charlotte Hornets; her father's team. Michael's daughter is a former Syracuse University student, who studied sports management in school.

JASMINE JORDAN'S FAMILY
Jasmine has been romantically linked to fellow Syracuse alum, Rakeem Christmas for a few years. Like her dad, Christmas is skilled in the basketball court; he was a former basketball player for his University, and later had his time in the NBA for two seasons.
In 2019, the duo shared news of their baby's arrival— Rakeem Michael Christmas, a year after they announced that they were engaged. Jasmine recently hosted a spectacular bridal shower, telling fans that she has a wedding to plan already!
Apart from an impending wedding, the couple may be expecting a second baby to join their family of three. Fans have always been aware of Jasmine's excitement about being a mother. During an interview, she said:
"I love being a mother. It's the best job in the world if you ask me. And you don't get paid a lot...over time you figure it out, and make a schedule and adjustments."
GRANDPA MICHAEL!
Michael Jordan is one of the world's greatest and competitive basketball players, a philanthropist, a father, and an incredible grandfather! He has handled every role with pride and passion.
Before becoming a grandad in 2019, he geared up for the moment by being a supportive father to his daughter— the family patriarch was seen smiling during Jasmine's baby shower.
While speaking to an outlet, Michael confessed that he was excited at the new title, and is bonding fast with his first grandchild. His daughter also added that:
"My dad is definitely a little softer on my son...My son really has him wrapped around his finger."
Testimonies via interviews show that everybody agrees that Michael makes a great grandad, the way he makes a spectacular dad, and an iconic player!