Martin Lawrence's Daughter with Pat Smith Jasmin is Already 25 & Flaunting Her Curves in Flowy Blue Outfit On IG
Jasmin Page Lawrence, daughter of Martin Lawrence and Pat Smith, is all grown-up and she looks gorgeous. After taking a month off Instagram, she surprised fans with a jaw-dropping comeback.
Budding actress Jasmin Page Lawrence is making a name for herself in the entertainment industry. The "Family Time" star looked fabulous in a recent photo she posted on Instagram a month after staying away from the platform.
Legendary comedian Martin Lawrence and his ex-wife, philanthropist Pat Smith, welcomed Jasmin on January 15, 1996. The 25-year-old beauty is quite a star on Instagram, where she shares gorgeous photos of herself, and sweets snaps with her family.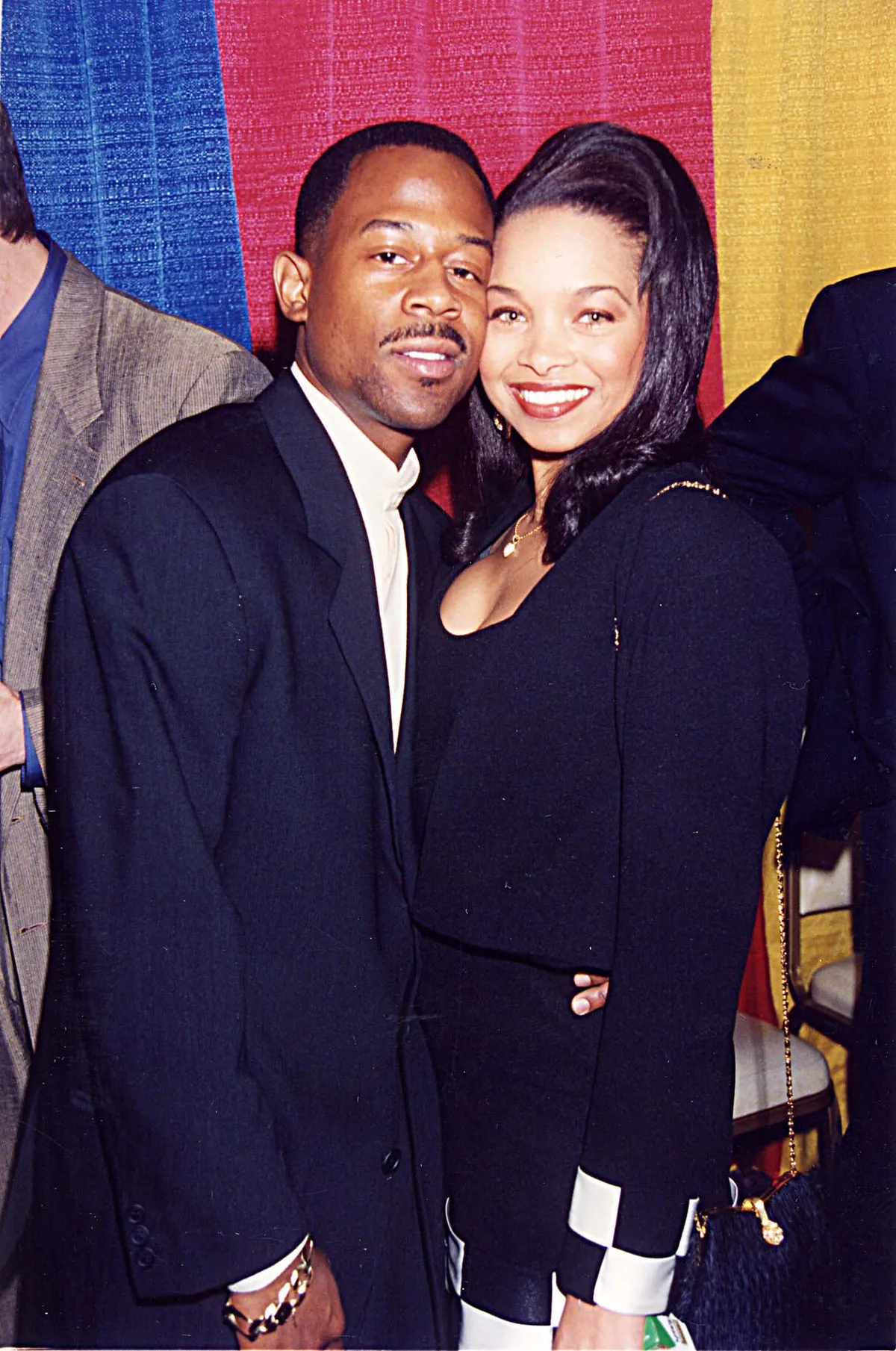 In her latest post, uploaded on June 29, Jasmin stunned in a sultry blue romper with a plunging neckline. Appreciative fans and celebrities were quick to applaud her. Model London Santana quipped:
"Yes it has and we've miss you beautiful • always so classy and refreshing [sic] ✨✨."
Santana was responding to Jasmine's caption "It's been a minute..." in seeming reference to her month-long absence on Instagram. Indeed, Jasmin's photo, where she flaunted her straight hair, was a refreshing sight.
The "Bad Boys for Life" actress is a perfect mix of her parents' looks. It is no secret beauty queen genes run in her blood. Pat, her mom, was a former Miss Virginia titleholder who won first runner-up at the Miss USA pageant in 1994.
She would pen touching tributes for the acclaimed actor on such special occasions as Father's Day.
Jasmin looked queenly herself in her Instagram photo as she flashed a sweet smile for the camera while posing outside a house. Her moderate make-up was on point, accentuating her natural beauty.
She struck a sultry pose that emphasized her impressive curves, toned arms, and her flawless thighs. She accessorized herself with hoop earrings and an elegant layered necklace.
With her inherited beauty and talent, it is no surprise Jasmin would pursue a career in Hollywood. She has been following in her father's footsteps, first appearing on the TV series "Family Time."
More recently, she appeared in the 2020 film "Bad Boys for Life," alongside her father and iconic actor Will Smith, who explained that Jasmin's appearance in the movie came after her dad shared about her desire to be an actress.
But Martin clarified that she auditioned for the role. In the film, Jasmin makes an appearance at a club scene where she and another girl stops the characters of Will and Martin from entering the club.
While it seemed only a cameo appearance, there is no doubt it would lead to more opened doors for Jasmin. She is also grateful for the opportunity to work on the hit series "Family Time."
In an Instagram post in December 2020, she expressed gratitude to people who made her appearance on the show possible and stated that she had so much fun on the set. She also expressed excitement for what lies ahead for her.
Away from the spotlight, Jasmin has an incredibly close bond with her superstar dad. She earlier stated that Martin has been a positive influence on her life and described him as a loving, hard-working, and hilarious father.
Jasmin also does not shy from showering her supportive father with praises on social media. She would pen touching tributes for the acclaimed actor on such special occasions as Father's Day.
In one post, she wrote that she and her dad have always had an unbreakable bond the moment she was born. The actor also loves showing off her affection to her daughter through posts on social media.
Martin and Jasmin have managed to have a healthy father-daughter relationship despite his divorce from her mother. His troubled days, which saw him getting detained by police at one point, also seemed far behind him now.
The actor and Pat, who were married from 1995 to 1997, seem to have done an exceptional job co-parenting Jasmin, who has half-siblings from each of her parents.