Remember Dr Chris Turk from 'Scrubs'? He's 47 Now and Still Has an Amazing Body
Maintaining a fit body is not an easy thing to do, but actor Donald Faison, who portrayed Chris Turk in "Scrubs," has managed to do so excellently and looks like a snack heading into his 50s. 
Finding the motivation to keep to a fitness regimen is not as easy as it comes for many people. However, for people like actor Donald Faison, it is practice makes perfect. Hence, it is not surprising that he still looks good at 47. 
Faison is famous for starring as Dr. Chris Turk in the ABC/NBC comedy-drama series "Scrubs," which ran from 2001 to 2010. Besides his talent as an actor, he is a physical fitness enthusiast, and it shows in his appearance.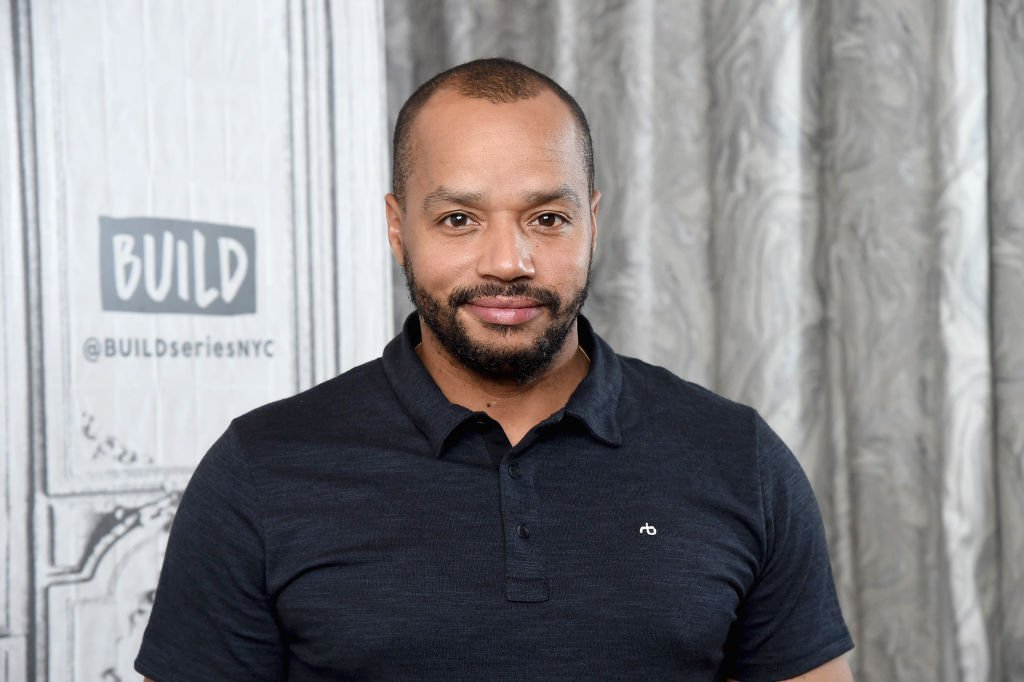 If one has a nice body, it is never a bad idea to flaunt it. Hence, one cannot blame Faison for showing off his incredible physique on social media. 
On April 20, he shared a picture that showed him posing topless outdoors. In the snapshot, he posed with his hands in akimbo. He wore a sombrero hat over his head and looked into the heavens. 
Being topless, Faison's fans could view his stunning physique, with his chest and abs hard to miss. Many of them took turns gushing over his body, with some of them calling him hot while others wished for a body like his. 
Faison took attention away from his body in the caption to his post. Instead, he talked about the day's episode of the "Fake Doctors Real Friends," a "Scrubbs" rewatch podcast. 
The proud wife said she is forever grateful he married her even though she swore she never wanted kids or marriage on their first date.
On June 13, Faison shared a picture from his appearance on ABC's "Family Feud," hosted by Steve Harvey. In the snapshot, he wore a blue buttoned short-sleeved shirt and posed in front of his contestant podium. 
The snapshot showed as the actor flaunted his bald head and stared at the camera with wide eyes, giving off a lovely smile as he did. He captioned the post: 
"Do You want to hear me say some dumb things? Tune into @familyfeudabc 6/13 ! Someone gets @iamsteveharveytv to make the face!!!"
In a 2016 interview with The Cut, Faison opened up about his hair loss and how he copes with it. He said he shaves his hair so that it does not look like he is balding. 
Faison explained that the trick to it is cutting his hair off before anyone sees it falling off. He further said that he is keeping it real. He also talked about how important it is for him to stay fit. 
He said staying fit is important for him as he gets older. According to him, he was all about good looks when he was younger. However, as he ages, Faison is more concerned about taking charge of his health and keeping fit. 
During the interview, he opened up about his fitness routine and said he works out at Jay Glazer's gym, Unbreakable Performance. At the gym, he works out with wrestler turned actor Dwayne "The Rock" Johnson.
Faison explained that working out with Johnson motivates him because the former wrestler has a body to die for and is in great shape. He also revealed his love for chicken and broccoli.
Faison has been married twice in his lifetime. His first marriage was to Lisa Askey from 2001 to 2005. He married his second wife, Cacee Cobb, in December 2012, after dating her for six years. 
Faison is a father of six children. He welcomed his first child and son Shawn in 1997 and shares him with his ex-girlfriend Audrey Ince. 
He shares three children with his first wife, Askey, fraternal boy-girl twins Dade and Kaya, born in 1999, and son Kobe, born in 2001. The 47-year-old actor also shares two kids with Cobb, son Rocco, born in 2013, and daughter Wilder, born in 2015. 
Cobb is immensely proud of her husband and paid tribute to him on his 47th birthday. She shared a picture showing Faison looking hot in a tight blue sweatshirt and tight black pants that emphasized his physique. 
In the post's caption, the proud wife said she is forever grateful he married her even though she swore she never wanted kids or marriage on their first date. Cobb further said she could not imagine her life without him and their kids and expressed love for him. 
Starring in "Scrubs" helped to bring Faison to the limelight. He and his former cast members reunited in 2018, eight years after the hospital-based comedy ended, causing their fans to have nostalgic feelings. 
Since "Scrubs" ended, Faison has been busy with many other television appearances and movies. In March, Deadline reported that he would play Professor Utonium in CW's live-action reboot pilot for "Powerpuff," famously known as "The Powerpuff Girls," which promises to be a good watch.