Fans Praise Dwyane Wade for Classy Response to Faizon Love's Claims about Kissing Gabrielle Union
Recently, Faizon Love revealed he shared a kiss with actress Gabrielle Union at a party. The latter's husband, Dwyane Wade, took to Instagram to share his response, and it was hilarious.
It is quite a regular sight to see celebrities go down memory lane and recall past experiences and moments which brought them immense pleasure and delight. Also, fans appear to take an interest in these celebrities' stories of their wild nights.
Recently, social media went wild after Cuban-American actor Faizon Love traveled down a memorable path. In his journey, Love recalled a time when he made out with actress Gabrielle Union at a party.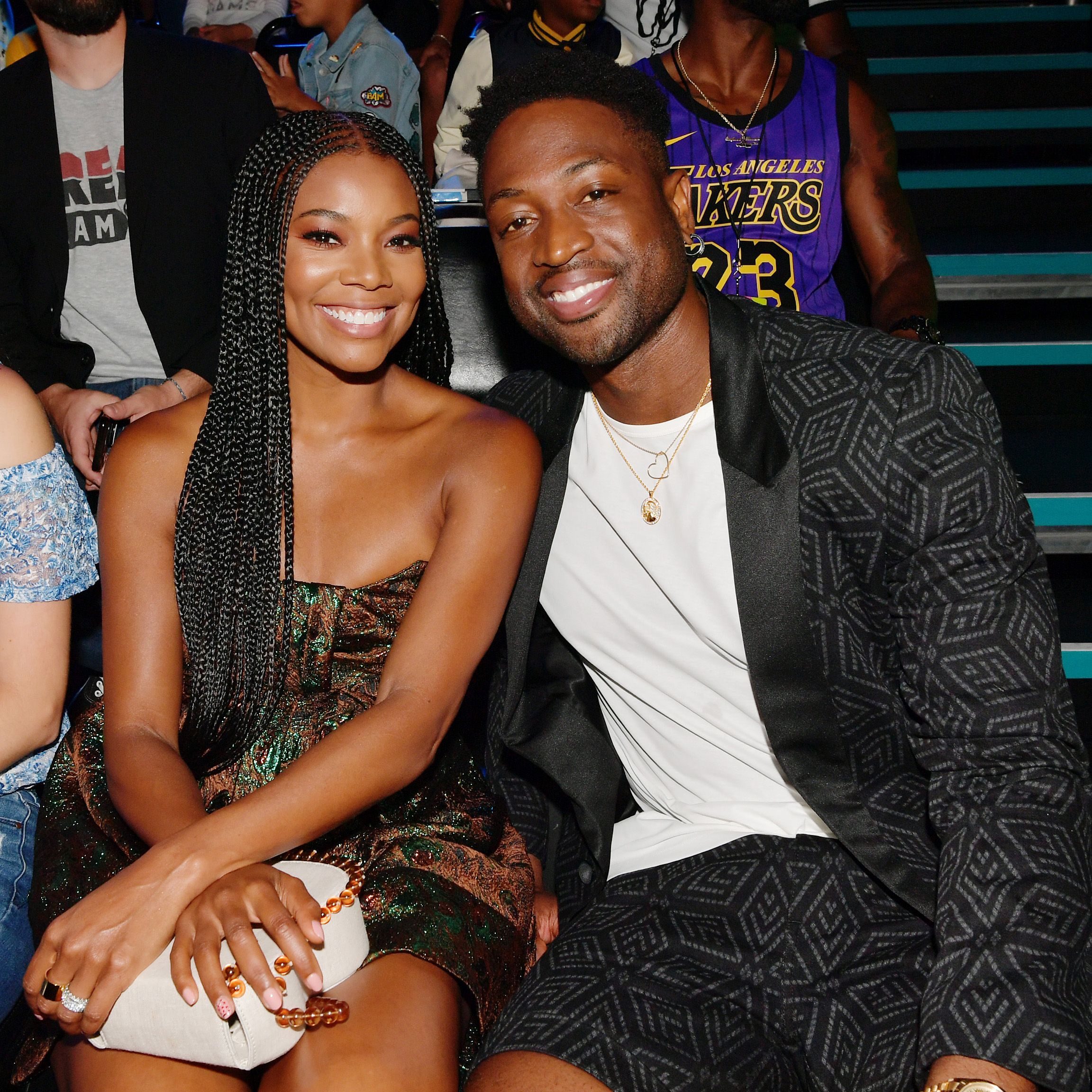 Speaking to former NBA legend Kwame Brown on a Live stream, the 53-year-old revealed that he and Union had a nice kiss at a club. Furthermore, Love noted that he was hanging out with Vince Carter when the kiss happened.
According to the comedic actor, Union was not in a relationship with her husband— Dwyane Wade, at the time. However, he insinuated that she was with Carter. Love explained they got drunk, and he tagged that night "infamous."
Although he relayed he was in a good place with Union, he was warned by Brown to look out for Wade's response. The former professional basketballer did not disappoint, dishing out a funny reply.
Speaking to People about her thoughts on motherhood, Union revealed she never wanted to have kids.
DWYANE WADE'S RESPONSE 
After listening to Love's claims, Wade took to his Instagram account to dish out what many tagged as an epic reply. The 38-year-old wasted no time trolling his beautiful wife.
In the post, Wade shared a compilation video of altered snapshots of his wife and Love, which depicted what might have occurred if the duo had pursued a relationship. It was a very funny sight!
The short clip had singer, Shai's "If I Ever Fall In Love" playing in the background. The post was accompanied by a caption that read: 
"What almost was🤣🤣🤣 @faizonlove. Thank you for this forever material I now have on my wife! #wetsloppykisses #pettylevels."
The hilarious post was also shared on the official Instagram page of The Shade Room. Fans trooped to the comments section to pour out their thoughts on the video.
FANS' REACTIONS TO THE POST
As expected, multiple Instagram users found the clip hilarious and rained accolades on Wade for not taking Love's claims to heart. The father of four was praised for handling the situation with maturity. 
A respondent noted that Wade's petty levels were unmatched. Another user said, when she saw Love's interview, she knew things were about to get absolutely hilarious. 
A third follower noted that Wade was incredibly funny. Another fan said, "I love how he didn't take it personally! There are still people with a sense of humor." One user explained she liked Wade's unbothered response. She also added she loved him and Union's relationship.
The "Think Like A Man" star was not exempted, as she was seen in the comments section showcasing her sarcastic side. Replying to her husband, Union wrote:
"💀💀💀💀💀💀💀💀🤣🤣🤣🤣🤣🤣🤣🤣now you know damn well...🤢."
WADE AND UNION'S RELATIONSHIP 
Despite being one of America's most popular couples, many people are still clueless about how the adorable duo started their relationship. 
Wade and Union met in 2007 at a Super Bowl Party. Although it was not love at first sight, the lovebirds had something in common—they had both been through a divorce.

Later, the couple started dating and made it public in 2010. However, after being subject to numerous controversies, the pair took a break from their relationship for a few months in 2013. 
They sorted out their differences and got back together in April that same year. On December 21, 2013, Wade popped the question, and the duo got engaged. They finally walked down the aisle on August 30, 2014.

WADE AND UNION'S DAUGHTER 
Wade and Union welcomed their first child together—Kaavia James, on November 7, 2018, via surrogacy. After getting married in 2014, the "Being Mary Jane" actress struggled with infertility.
Speaking to People about her thoughts on motherhood, Union revealed she never wanted to have kids. However, after being a step-mom to Wade's kids, she had a change of heart.

The couple has had to deal with pressing issues surrounding parenting, especially raising a transgender daughter, Wade's kid from his previous relationship. Last year, Wade's 14-year-old daughter, Zaya, came out as trans to her parents' surprise.
In an interview with People, the NBA legend admitted that he saw hope whenever he looked at Zaya. Also, he believed that he and Union raised their kids to be authentic.
Union also shared her thoughts with the world. She revealed she wanted her kids to feel strong, supported, and be free to be who they were. Wade and Union remain the best parents to their kids.