'Law & Order' Star Christopher Meloni Celebrates 26th Wedding Anniversary with Sherman Williams
Christopher Meloni and his wife Sherman Williams are marriage veterans, and this year, they celebrate 26 years of being together.
Christopher Meloni, 60, is celebrating 26 years of marriage to his wife Sherman Williams in a hilarious Instagram post that featured two photos of the couple, one of them kissing on the beach on their wedding day.
The other one was a photo taken with the two standing beside a spray-painted wall with the painting of a naked stick-figure woman, holding a wine glass with the words "Let's get weird" written below her.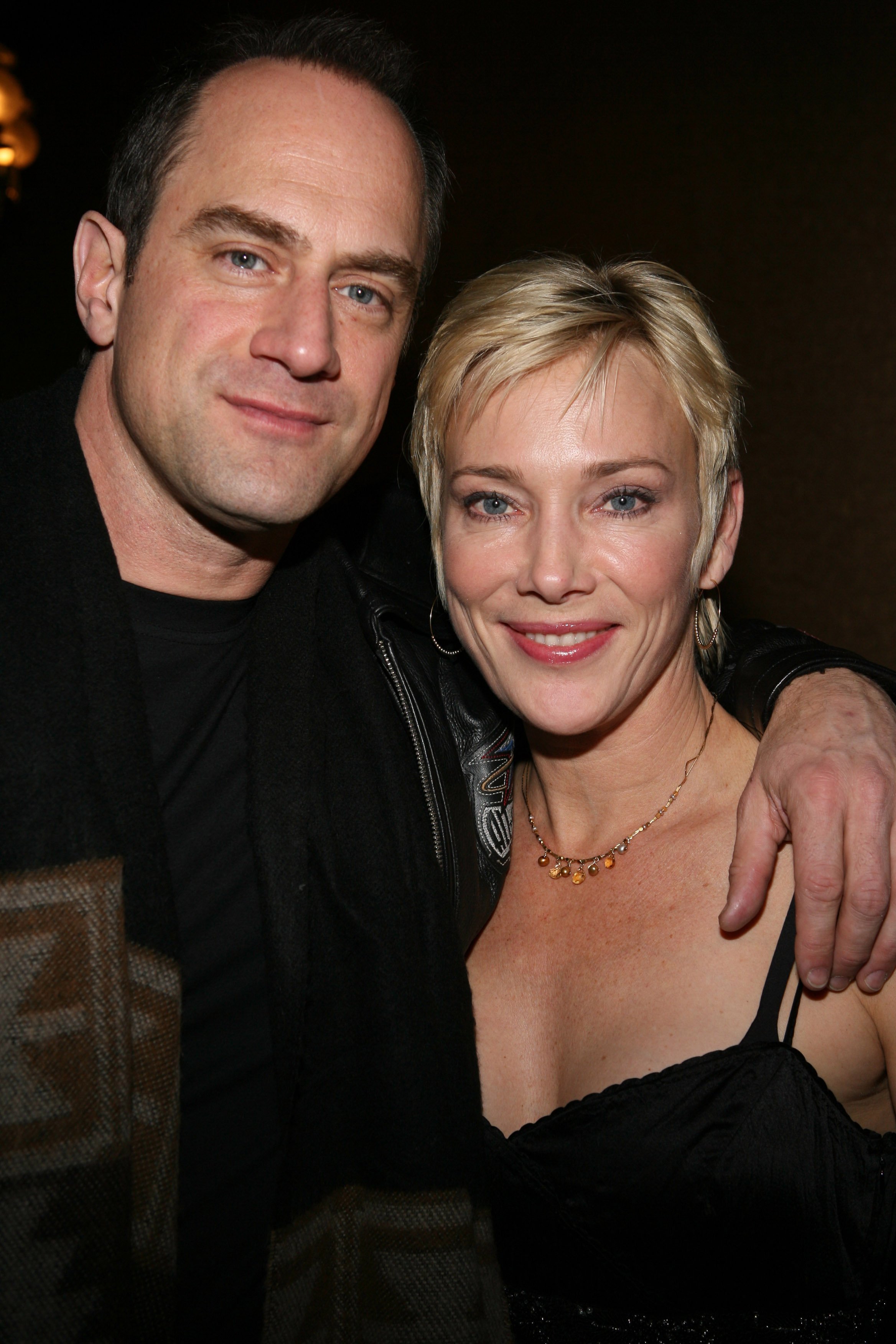 The photo also has several other small paintings, including a paddle and handcuffs. The happy couple met back in 1989 when Williams rode her motorcycle on the set of a TV series Meloni was working on.
The "Law and Order" actor was impressed by the retro glasses and short hair Williams had on and knew he had to meet her. The actor captioned his tribute comically, saying:
"How it started… how it's goin. 26 years of…well… it's hard to explain #partnerincrime #keepingitweird"
After their initial meeting on set, the two flirted for a while, even though at the time, Williams had a boyfriend. They met again after some time, and Meloni was in a relationship. They would not become a couple until two years later.
They married four years after that, in 1995, in a medieval-themed beach wedding in Malibu. The couple, after marrying, then found themselves conflicted on where to set up house, between New York and Los Angeles.
He, however, adds that it was nothing personal, he just doesn't watch much TV.
They finally settled for New York, where they have raised their two children, Dante Madeo Meloni, 17, and Sophia Eva Pietra Meloni, 20. Meloni and his daughter Sophia share a very close bond.
In a hilarious Father's Day celebration, Meloni received a gift from Sophia, a framed tweet of an answer to a question asked by Rebecca Makkai about the best celebrity sighting. Matt Zoller Seitz said:
"I saw Chris Meloni, one of the toughest tough guys on television, failing to control two toddlers at a brunch at Columbus Circle circa 2007."
Meloni, who played Elliot Stabler in the Law and Order franchise for 12 seasons since its debut in 1999 alongside Mariska Hargitay Olivia Benson, will be returning for the spinoff "Organized Crime".
Meloni left the show in 2011, after which his character, Stabler, was retired from the force. But he's back! He says this time around, and after a decade of taking a break from the show, he feels less pressure.
He also says that since leaving the SVU, he's never turned back, barely even tuning in to the show. He felt that since he'd decided it was time to go, there was no turning back. He, however, adds that it was nothing personal; he just doesn't watch much TV.
Meloni says he was overwhelmed by the large number - close to 8 million - of fans that tuned in to watch his return. He says he was completely blown away as he did not expect that many people to watch.
He says that his costar Benson might have been in the loop about the positive fan reaction as she's been in the runnings of the show for two decades, but says that he appreciates it, and it was wonderful knowing that he made such an impact.
Meloni says Benson will be in the spin-off, even though he still does not know how many appearances she'll make as she has other ongoing projects. The spin-off will also star new cast members, including Danielle Mone Truitt, Tamara Taylor, and Dylan McDermott.