Vanessa Williams' Daughter Sasha Fox Displays Her Killer Curves in Green Swimsuit in New Shoot
Vanessa Williams and Rick Fox were married for only five years but share a beautiful daughter, Sasha Fox, who looks just like her mother and is a burgeoning model. 
Vanessa Williams is known for being the first African-American woman to win the Miss America title. She is also famous as a singer, actress, and fashion designer. 
Williams' multiple talents have rubbed off on her children, including her youngest child and daughter, Sasha Fox, who she shares with her ex-husband and former NBA star Rick Fox.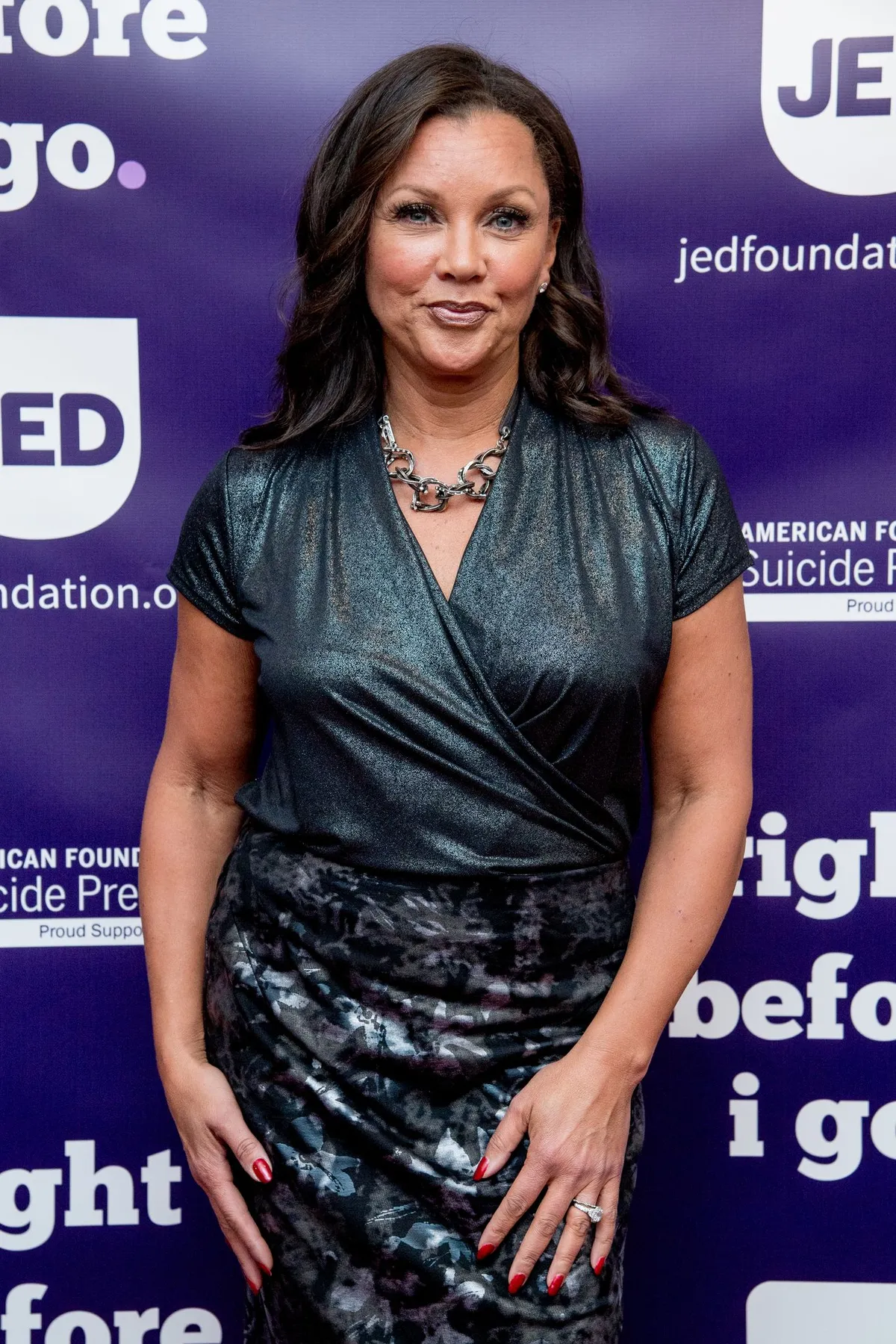 Sasha is a busy person, and this is due to her career as a plus-size model, which has earned her major campaigns with the world's top brands. Despite being new to the modeling world, Sasha is quickly becoming one of the top plus-size models in the industry. 
On Thursday, she reminded fans why she is highly rated when she shared a picture of herself on her Instagram page. In the snapshot, she flaunted her delightful curves and gorgeous assets while clad in a green two-piece swimsuit. 
Sasha showed off her beautiful skin and all-round beauty as she posed for the snap, rocking braided hair. The photo also showed how she closely resembles her famous mother. 
Sasha captioned her post, "g r e e n b e a n🦎." The post generated multiple reactions from her fans, who took turns drooling over her beauty. Some of them also noted the striking resemblance between her and her mom. 
The 21-year-old's recent post adds to the numerous ones she has posted in the past, showing off her curves. Sasha, who is represented by Natural Model Management, Los Angeles, loves what she does and is never shy of flaunting her gorgeous curves in swimsuits or tights. 
Sasha has modeled for tennis star Serena Williams' fashion line in front of Vogue editor Anna Wintour, "Keeping Up With The Kardashians" star Kim Kardashian, and many more celebrities. So she is a star in her own rights. 
She emphasized that all her husbands are good men, and she would not have married them if there were not decent people. 
The rising model recently spoke to Pop Fuzion TV about plus-size modeling and studying filmmaking at the prestigious Chapman University. She posted about the exclusive interview on her Instagram Story and urged her fans to watch it. 
During the interview, Sasha said she has been working more during the COVID-19 pandemic than she has ever done before. She said she never thought about modeling before going into it but wanted to go into directing, acting, and music.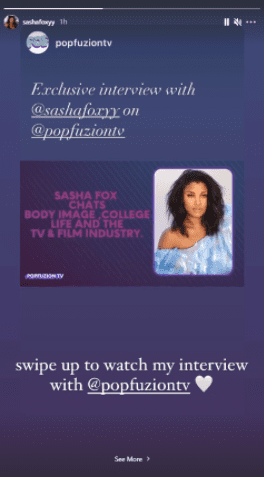 She also expressed pride in being a plus-size model and helping to make people see that part of modeling and those in her size category as normal. 
Sasha said she loves film school and being in the company of her classmates. She noted she does not know who or what she will be filming in the future, but Chapman is an awesome and fun place to be at the moment. 
Williams and Rick welcomed Sasha on May 1, 2000. However, four years after giving birth to her, Rick filed for divorce from Williams.
At the time, Rick's spokeswoman Staci Wolfe described the former couple as devoted parents who were most concerned about their daughter's welfare and committed to working out what's best for her. 
Since finalizing their divorce, Williams and Rick have remained great friends and exemplify what healthy co-parenting should be. The former couple always attends their daughter's momentous events and enjoys spending time with her. 
William's marriage to Rick was her second. Before marrying him, she had married Ramon Hervey II in 1984. With Ramon, she had three children, Melanie, singer and dancer Jillian Hervey, and Devin. 
Rick also has an older son, Kyle Fox, who he shares with his former girlfriend, Kari Hillsman. Sasha is close to her older siblings and has appeared with them in some pictures her parents shared on social media. 
Rick is presently single and was in a relationship with actress Eliza Dushku from 2009 to 2014. Meanwhile, Williams is married to Jim Skrip, a businessman who she married in 2015. 
Having been married three times, Williams knows so much about marriage. In a Glamour article, she emphasized that all her husbands are good men, and she would not have married them if there were not decent people. 
She also gave some relationship tips by advising singles to be clear about who they are marrying and surrender to their relationship and see what it gives them.