Tommy Davidson AKA Byron Hedley from 'In Living Color' Has a Beautiful Wife of 6 Years, Amanda Moore - Meet Her
Tommy Davidson has come a long way from who he was while he acted as Byron Hedley on the show "In Living Color." He has been married for six years to a beautiful woman named Amanda — meet her. 
Tommy Davidson is a comic who is perhaps best known for his role as Byron Hedley in the beloved series entitled "In Living Color." 
His performance was spectacular on the project, and he has since gone on to greater things. He also wears many hats, including that of father and husband.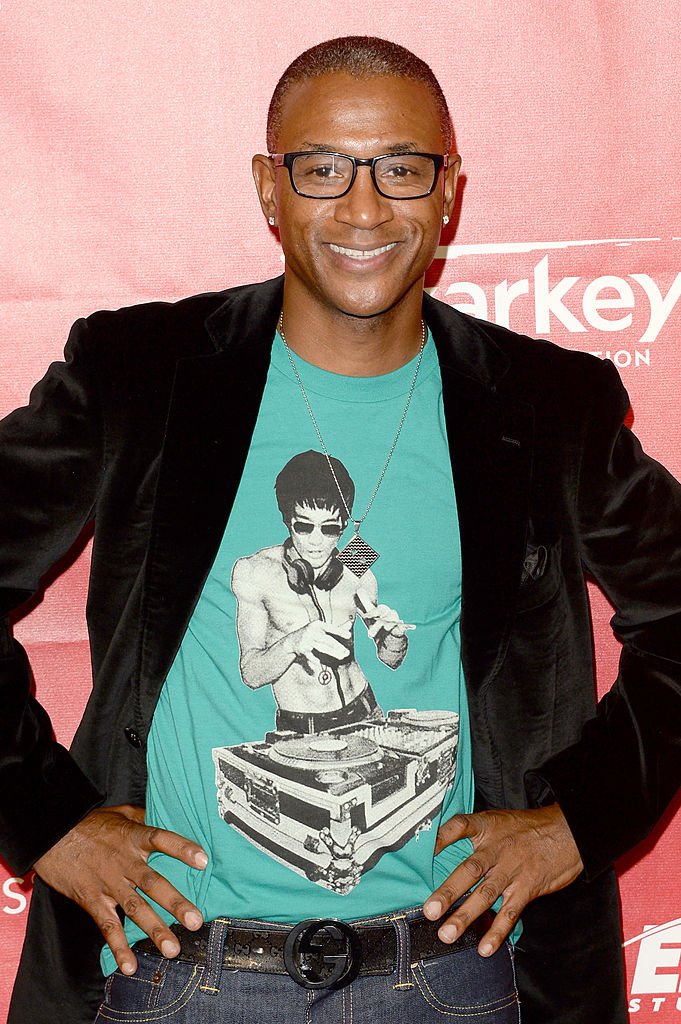 HIS BACKGROUND 
Davidson was raised by a white woman named Barbara Jean Davidson. She first met him as a two-year-old toddler when she caught sight of his foot poking out from behind a tire in a heap of trash. 
He had been by his natural mother and had been damaged badly. So the woman took it upon herself to help him by getting him to the hospital and finally adopting him. 
The actor grew up without the knowledge of who his birth mother was until his adoptive mother, who worked at HUD, managed to track her down. 
He believes it was something she felt she had to do, perhaps because she knew how much it would mean to him to have closure finally. 
She had a meeting with the woman before she revealed the development to him, but it took him some months to work through the implications of the news— he would finally get answers. 
Apparently, his mother had not abandoned him easily; at the time of his birth, she was already a mother of three who was dealing with addiction. They met, and he was able to forgive her, but he knew he would never truly see her as his mother, a woman already held the spot. 
THE SHOW THAT GAVE HIM WINGS
Davidson was a talented comic, but he did not become a bonafide star until Keenan Wayans recruited him for the show. The series is considered to have been ahead of its time, and why not? The cast held some pretty amazing talent.
He knows the difference between being a real dad and being a provider.
Davidson was popular on the show for his uncanny ability to accurately mimic the antics of famous stars like Michael Jackson and Sammy Davis Jr. 
AFTER THE SHOW
After the series ended in 1994, Davidson continued to further his stand–up career while acting in a variety of TV shows, including "Malcolm & Eddie," "Between Brothers," and "The Bernie Mac Show." 
He was consistent with his appearances, and his talent has never wavered, even on talk shows, making him truly deserving of the title of a true comic.
LIVING HAPPILY EVER AFTER 
The famous actor added another title to those he already answers to when he tied the knot with Amanda Moore in 2015. Davidson and his wife have an intense connection to each other, and they often take any chance they get to spend time together.
His Instagram page is filled with pictures of them posing together on exotic vacations. They also have a huge presence on the red carpet, partly because she has an incredible figure and also because the love the two shares always seems to burn a little brighter when they are together. 
She is his second wife, but he has six children in total, and he takes his job as a father very seriously. He knows the difference between being a real dad and being a provider, so he makes sure he does both. 
Davidson and his wife have been married for six years now, and they are still going strong, despite the trolls who think he is only with her because he is successful and needs a white trophy wife. 
It would seem the two are aiming for forever, and Davidson seems happy with the arrangement, so his fans hope their relationship goes the distance.