Remember Pam Grier from 'Foxy Brown'? She's Still Gorgeous at 72 & Chooses to Remain Unwed & Childless
Pam Grier is one foxy lady who has an impeccable fashion sense even at 72 years old. The "Foxy Brown" superstar commands every room with her style, despite being less prevalent in the public eye. 
There is no denying that Pam Grier was the best pick to portray the iconic Foxy Brown back in the day. Grier could kill any outfit she was given in the role and continues to pull off interesting outfits decades later. 
These days, it is almost as difficult to spot Pam Grier without a hat accessory as it was trying to spot Foxy without her afro. Grier recently went full-on Western woman with an outfit she wore while meeting Billy Porter.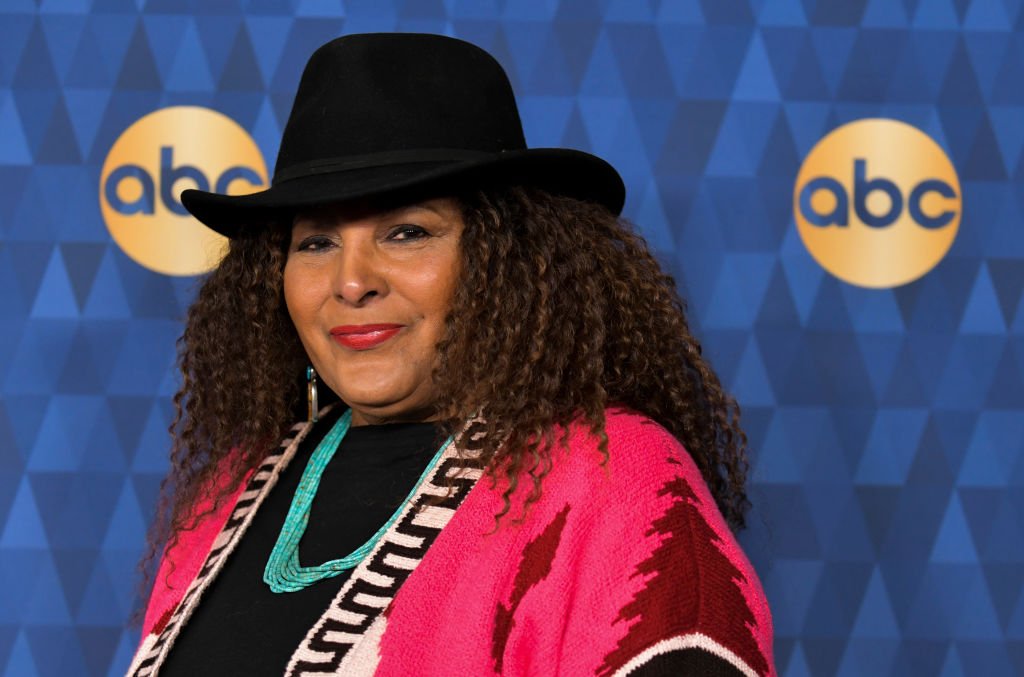 The legendary actress's jacket was fringed to perfection in Western fashion standards, and it looked stunning. Grier's embellished cowboy hat, and turquoise neck jewelry also accessorized the actress's look. 
One also can't help but notice Grier's bold red lip accentuated by a warm yet cheeky smile. The iconic star's makeup enhances the touches of color in her fashionable ensemble, tying everything in for an overall stylish look. 
Billy Porter, I love you! When the students arrive, the Master teacher will appear. We do learn from you! Thank you for giving us so much more...Aunti Pam❤️🤸🏿‍♂️🙏🏽 pic.twitter.com/H7bpV3r6gi

— Pam Grier Ph.D (@PamGrier) June 4, 2021
Grier has been spotted in various iterations of her Western fashion look recently, making it her signature style. Many of her Twitter followers have seen the actress in several cowboy hats and matching garment outfits. 
Although Grier's recent Western-inspired look may be stunning, it does have many wondering where it comes from. Thankfully, Grier's lifestyle choices can bring us some insight into her fashion choices. 
Grier prefers to live her life between ranches in rural Colorado, away from the Hollywood glitz and glamour. The actress credits her grandfather for introducing her to the joy and simplicity of rural life.
Gotta sit, gotta kneel as the sun rises, proud of She's and He's standing lines, placing life over suffering, pain of losing hearth and home, water for wine, milk for water. The Gospel is our blood,
Keep standing, Standing outside of hands on windows, until death do us part. pic.twitter.com/exyaXjxk9n

— Pam Grier Ph.D (@PamGrier) December 27, 2020
She explains that her grandfather, who taught her how to hunt, fish, and shoot, always looked at peace. Grier shares that he would always look content after a day of laboring, making him one of her life inspirations. 
The actress reveals that her grandfather used to say, "if you wake up breathing, you're going to have a good day." She shares that the wise words from her grandad ultimately became her mantra since she was a child. 
Unfortunately, Grier needed such motivation as a child as she's been dealing with sexual abuse trauma since she was six. The actress shared about her two sexual assault instances in her 2010 memoir. 
Grier has since expressed her pride in the #MeToo movement and its impact on society. She also credits the movement for encouraging other women to step up by setting an example for them. 
In addition to praising the #MeToo movement, Grier has also been through a successful cancer battle. Although many would crumble while facing these battles and adventures alone, Grier gets through them without a hassle. 
The 72-year-old actress has not been married once and does not have children. However, she has had some public romances that could have resolved differently if it weren't for hegemonic gender roles. 
Grier was once linked to Kareem Abdul-Jabbar, but the pair broke up when Jabbar converted to Islam. The actress shared that her ex once told her to commit to Islam or he would be married to someone else later that day.  
Max meets Nora for the First time. They bow in greetings. pic.twitter.com/HMA8ONqtNS

— Pam Grier Ph.D (@PamGrier) February 23, 2021
Fortunately, Grier has done perfectly well without a husband or child and spends her time with her pets. The actress regularly shares images and videos of her gorgeous horses and dogs that keep her company on her ranch. 
Grier's work life has also been quite vibrant over the decades, with many diverse roles since playing Foxy. One of her greatest film appearances since "Foxy Brown" includes Quentin Tarantino's 1997 film "Jackie Brown."
Grier has recently made headlines for portraying an old-aged cheerleader in 'Poms' alongside Diane Keaton. Grier also featured in "Bless This Mess," an ABC sitcom featuring Dax Shepard, which ran for two seasons.