Twitter Calls for Bill Cosby's Friend Phylicia Rashad to Be Fired from Howard University - She Responds with Letter
Phylicia Rashad has been subjected to tons of criticism after she shared a tweet in support of the release of Bill Cosby. As a result, many Twitter users called for her to be sacked from Howard University.
The surprise release of 83-year-old comedian and actor Bill Cosby on June 30, 2021, has stirred up many mixed emotions amongst women's advocates and the general public.
Following his release from prison, several celebrities took to social media to air their thoughts on the development. While some kicked against the Pennsylvania Supreme Court's decision, others were delighted about the news.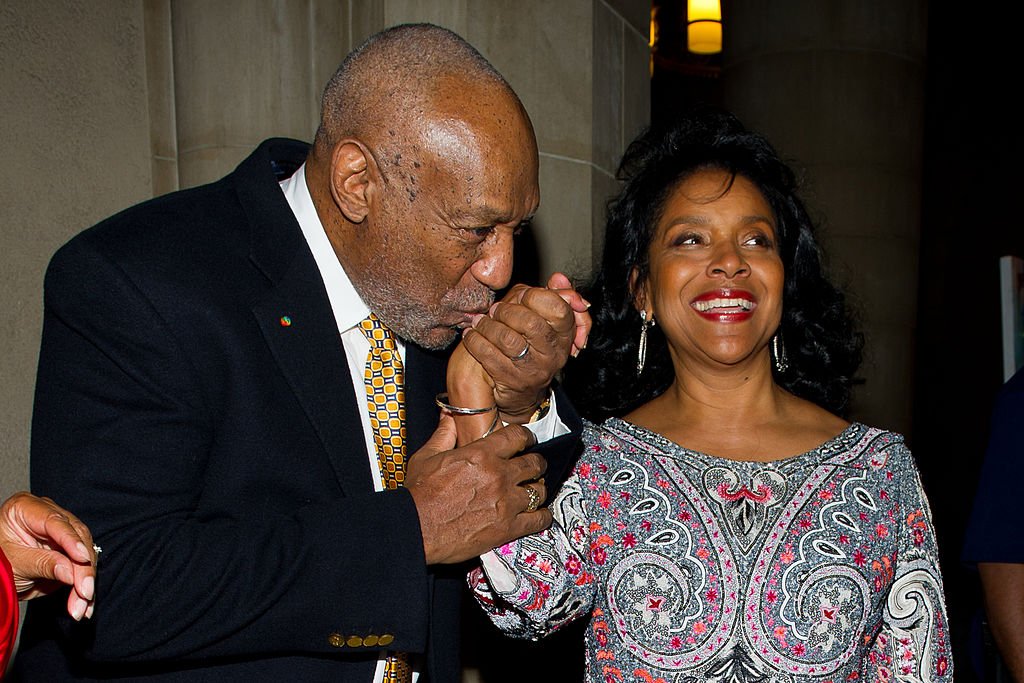 American actress and stage director Phylicia Rashad joined the few who celebrated Cosby's release. The 73-year-old took to her official Twitter page to share her opinion on Cosby's overturned conviction.
In her tweet, Rashad explained that a terrible wrong had been righted and a miscarriage of justice had been corrected. The information was accompanied by a photo of the comedian.
Although some fans agreed with her point of view, Rashad, who was recently appointed Dean of the College of Fine Arts at Howard University, also received some backlashes. Numerous Twitter users called for her to be fired from the prestigious university.
TWITTER USERS' OPINION
Multiple Twitter respondents tweeted to Howard University to share their disappointment in Rashad's choice of stance. A user noted that Rashad's reflection would not help students who had or were being sexually abused. The user added, 
"Your faculty needs to be trustworthy and this shows she's not. If you care about your students, you will fire her." 
Another user explained that Rashad showed an appalling lack of judgment with her statement. In the tweet, the respondent explained that if the university truly wanted to advocate for survivors, then Rashad should be fired. 
Rashad showed an APPALLING lack of judgement with her statement! If you truly want to "advocate for survivors FULLY", then you will FIRE Rashad who showed a total lack of sensitivity to sexual abuse survivors!

— elizabeth cronin (@BETTYTHEKID) July 4, 2021
A third user relayed that people had been fired for lesser things, hence the need to sack the newly appointed Dean. A follower also expressed her regret in being a fan of the actress.
She explained that it was time for Rashad to go on a permanent vacation. Another user said, "I'm not clear how she was qualified to be in that role, to begin with, but she got the gig in May 2021."
The 73-year-old noted that she had never had any reason to believe there is any truth to the allegations leveled against him. 
People have been fired for a lot less. #FirePhyliciaRashad https://t.co/1GHgO5a80e

— Jacqueline Bolt (@jjbolting) July 2, 2021
The user noted that there was plenty of time to find a new replacement before the start of the semester. Other disappointed respondents trended the hashtag "FirePhyliciaRashad."
RASHAD'S APOLOGY LETTER
On July 2, 2021, Rashad wrote a statement to the students of Howard University and their parents. The stage director tendered her apologies to the parties for her inappropriate tweet.
In the Dean's apology letter, she revealed her remarks were not directed towards the survivors of sexual assault and affirmed that she stood against sexual violence and found no excuse for such behavior. 
I cannot believe I was a fan of yours. @ThisIsUsWriters @NBC it's time for Beth Pearson's mom to go on a permanent vacation. #FirePhyliciaRashad

— Nikki Busch Editor (@NikkiBuschEdit) June 30, 2021
Rashad concluded the apology by noting that the University had a zero-tolerance policy for interpersonal violence. Howard University reacted to Rashad's messages via social media. 
In a statement, the University disclosed that survivors of sexual assault would always be their priority. The note revealed that although Rashad acknowledged that victims needed to be heard, her initial tweet lacked sensitivity towards sexual assault survivors. 
It should be easy #FirePhyliciaRashad

— Yvon Hills (@from2hills) July 1, 2021
SUPPORTING COSBY OVER THE YEARS
Rashad's excitement about Cosby's release came as no surprise because the duo had established a long-standing relationship, especially in the movie industry.
In 2014, Rashad supported the stand-up comedian after some allegations of sexual abuse resurfaced. In Cosby's defense, the 73-year-old noted that she had never had any reason to believe there is any truth to the allegations leveled against him. 
Rashad tagged the allegations "orchestrated" and revealed that the women wanted to destroy Cosby's legacy. To Rashad, it was all about keeping Cosby off the television, and it worked.