Miranda Lambert Flaunts Tiny Waist in Chic White Dress During 4th of July Celebration
Miranda Lambert wishes her fans a happy 4th of July celebration, reminding them to have a safe and happy day and to keep their pets safe during the fireworks.
In an Instagram post on her page, Miranda Lambert, 37, looks all stunning in a beautiful white short casual dress and a blue denim jacket. The country music sensation also has on grey cowboy boots.
She also had on a cute red headband. Fans were excited about the post and took to her comment section to wish her a happy 4th of July and commend her on her stunning outfit, saying she looks classy and beautiful.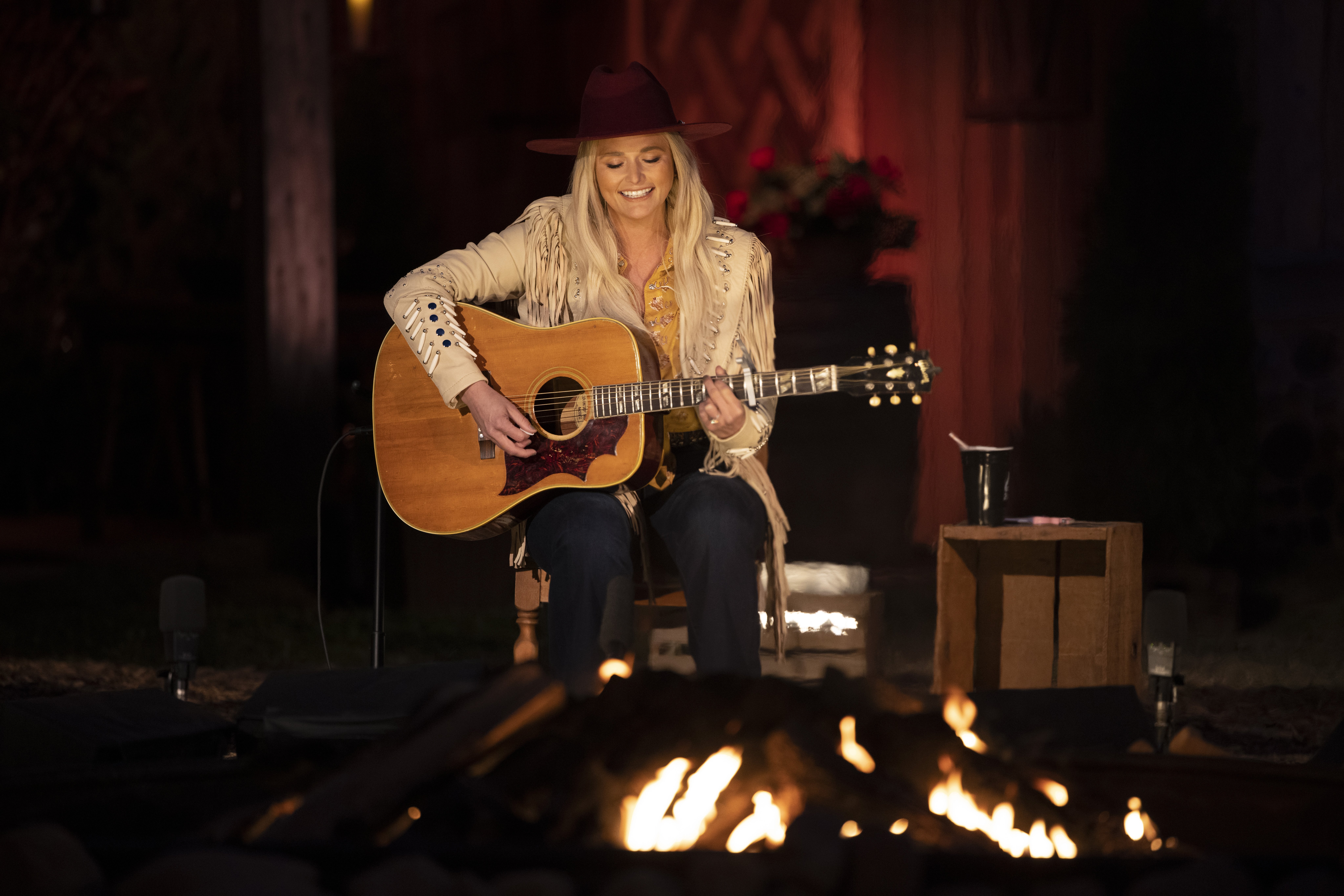 Lambert took to the stage at the Billy Bob's Texas in Fort Worth for an emotional performance for the first time since the pandemic hit in March of 2020. In the video, the singer, speaking to the crowd during the show, says that the stage felt like home, even after the year-long hiatus.
The show was a three-night stint that saw all the tickets sold out, but she is planning on returning for many more shows. In a TikTok video posted while on stage, Lambert wrote:
 "First show back in over a year. I missed y'all so much."
On June 9, Lambert, Jon Randall, and Jack Ingram sang the rendition of her song "Tequila Does," sitting around a campfire, picking on their guitars. Lambert was in a yellow shirt and jeans, a nude leather jacket, and a red hat.
She says the trio, who are collaborators for The Marfa Tapes, love doing the songs and adds that they are lucky to be doing such performances as friends. She says they love it, and it is what they were born to do.
They invited McLoughlin to the trio's show without ever letting Lambert know.
Lambert also talked about her latest project, opening a bar and restaurant, " Miranda Lambert's Casa Rosa," which reflects the musician's love and appreciation for her hometown, Texas.
She celebrated the opening of the new venture with a karaoke night alongside her husband Brendan McLoughlin as they toasted to the new project. Captioning a series of photos taken during the opening, Lambert says:
"Now it's time for y'all to come down to Broadway for some tacos, tequila and a good time!!!"
Lambert and her husband McLoughlin, who have been married since 2019, say their meeting was unexpected. Lambert, at the time, was doing some media work when her bandmates Ashley Monroe and Angaleena Presley spotted McLoughlin.
They invited McLoughlin to the trio's show without ever letting Lambert know. Lambert says her security guy told her to be ready to hang out as McLoughlin was already at their show, and he was looking pretty.
The two hit it off immediately and were married only two months later, in January 2019. They, however, kept it a secret until she shared a photo on Instagram, just after Valentine's Day. 
The two have had quite the adventure in their married life, often travelling together, enjoying vacations, casual date nights, road tripping, several awards shows, and even rescuing a kitten together. 
McLoughlin, an NYPD officer, is a father of a one-year-old son, whom he shares with his ex. Lambert says that being a stepmom is amazing, and she loves the journey.  The 28-year old McLoughlin also shares his love for animals with his wife.
Another thing the two have in common is that they love travelling and they both very much enjoy their vacation time. Lambert also says her husband's love for upholding the law matches her dad's as they are both in law enforcement. Her dad was a homicide and narcotics officer in Dallas.