Daily Joke: Guy Pleases His Florist Girlfriend with a Beautiful Bouquet
A man looking for the best gift for his girlfriend as her birthday approached decided to give her a handpicked bouquet from a beautiful garden. However, the girlfriend's reply will surprise you. Keep reading!
A man was thinking of the perfect gift to present to his girlfriend who was a florist but he could not come up with tangible ideas.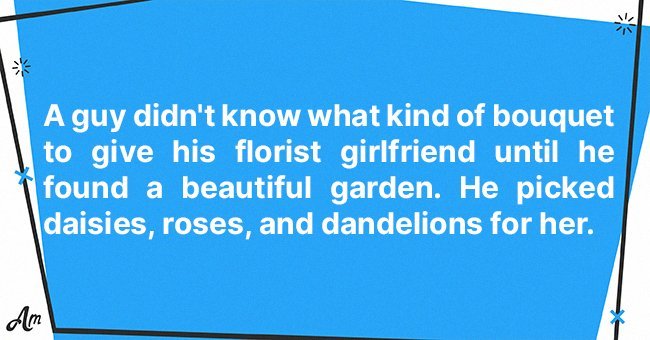 While searching for a gift around town, he found a beautiful garden of flowers. The man decided to pick from that garden an assortment of dandelions, roses, and daisies to create a unique bouquet.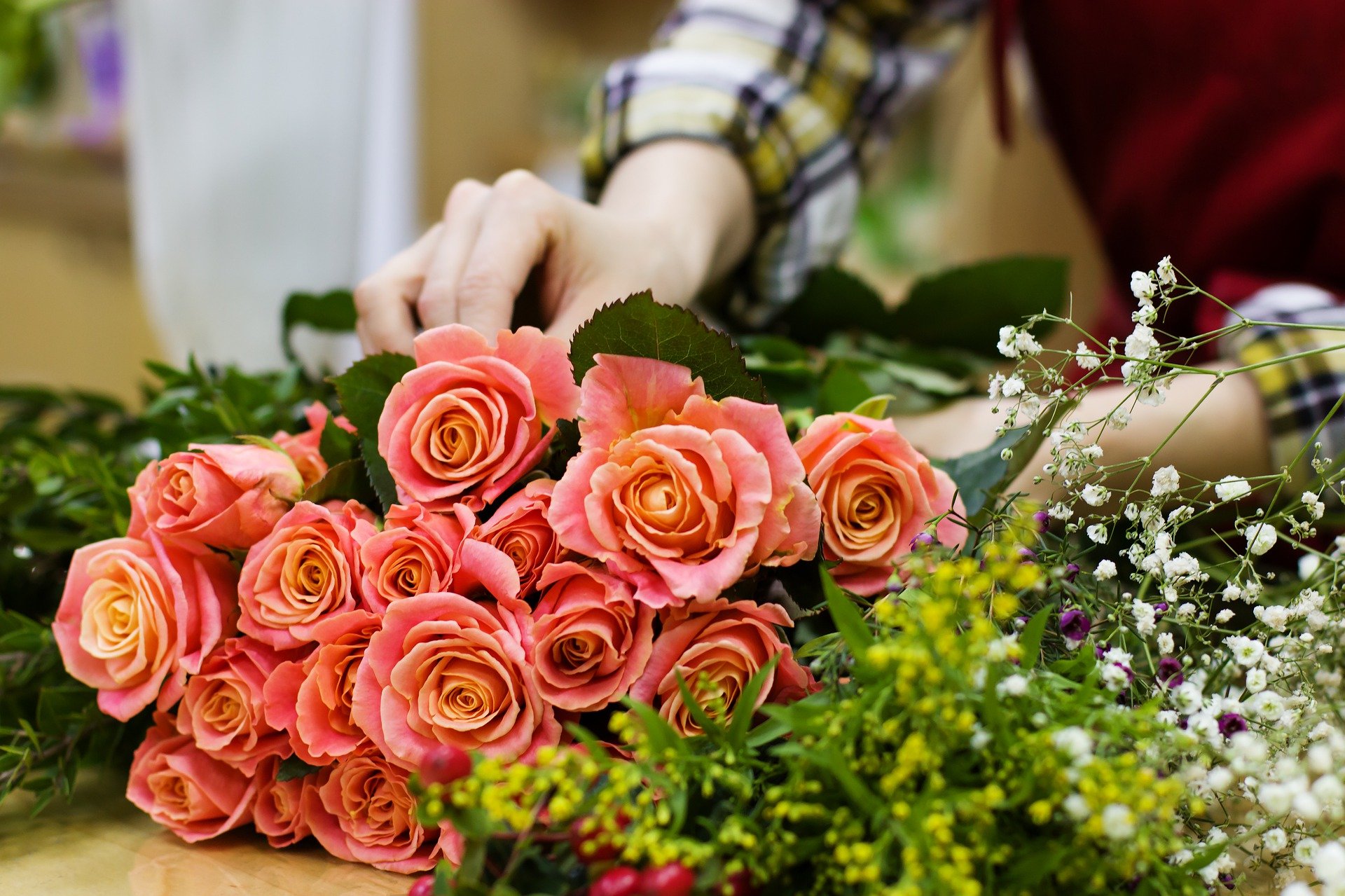 After he was done, he left the garden lifeless and empty. Finally, the day of his lady's birthday celebration arrived and the man gave her the beautiful bouquet.
Excited, the girlfriend blushed and thanked her boyfriend for the present. She revealed they were pretty and added that it almost made her forget someone had destroyed her garden.
ANOTHER JOKE
It was the grand opening of a new business and one of the owner's friends decided to send him a bouquet to commemorate the occasion. When the flowers arrived, the owner read the note on the card which said, "Rest in peace."
Filled with rage, the man called the florist to lay a complaint. After listening to the owner relay his anger about the mistake, the florist apologized for the error.
She also explained that rather than the man getting furious, he should note that there was a funeral going on somewhere that day, and they had flowers with a note that read, "Congratulations on your new location." 
ANOTHER FLOWER JOKE 
A boy's uncle, Jim, was getting advanced in age and began to lose his memory. He visited the doctor and was given pills to help with his memory. One day, the boy asked his uncle what the name of his memory pills was. 
Uncle Jim thought for a few seconds but could not remember the name except that it was a name of a flower. His nephew suggested daisy, petunia, or tulip, but it was none of them.  
Finally, the boy asked if it was a rose and his uncle exclaimed in the affirmative. Then, Uncle Jim bent his head towards the doorway and said: "Hey Rose! What's the name of those new memory pills?"
If you enjoyed that joke, you'd definitely love this one about a man who sends a talking parrot to his elderly mother.