Dolly Parton Stuns in Star & Stripes Sequin Ensemble but Some Fans Wish She'd Worn Orange to Show Solidarity With Indigenous Communities
Dolly Parton went all out in style for the Independence Day celebration. The country singer dazzled in a star & stripes sequin attire but some of her fans had other expectations in mind. 
Country Music legend Dolly Parton had her Instagram timeline buzzing with fans who showed appreciation for her look in her latest post. The star went all out commemorating the Independence Day celebration.
The corset-style outfit clung to Parton's famous curves. She matched her v-line blazer-style top with a red and white striped skirt. The star had a tiny hat on with the same colors, while the photo's backdrop was the large image of the United States flag.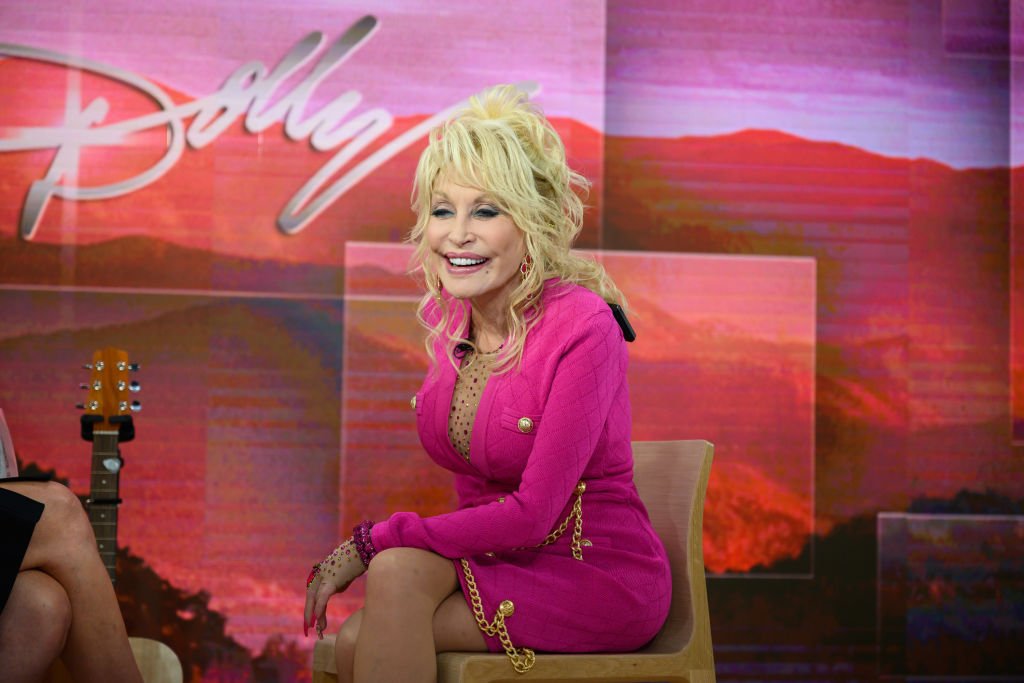 FANS SHARE THEIR THOUGHTS 
Patron flashed a big smile showing off her full makeup glow on a bright red lippy. She also held on to an old-fashioned microphone. The musician wished fans a "happy and safe July 4th" in her caption.
Many of her social media lovers and fans filled the comments section with sweet words, all cheering her on her look and thoughtful message. However, some fans thought she could have done otherwise.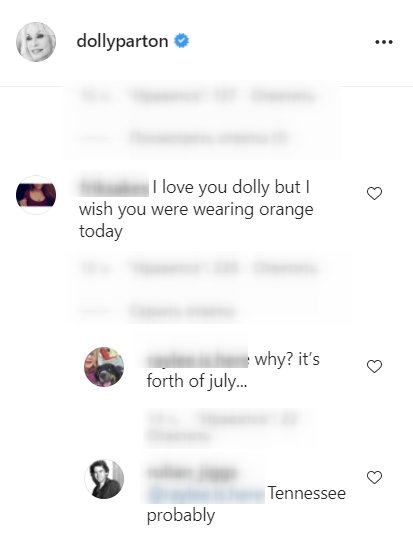 Someone wrote that they would have preferred that Parton dressed in the color orange and show solidarity for the aboriginal people. Another person echoed the same sentiment.
Before Whitney Houston popularized "I Will Always Love You," in 1992, Parton was the brain behind the hit song in 1973.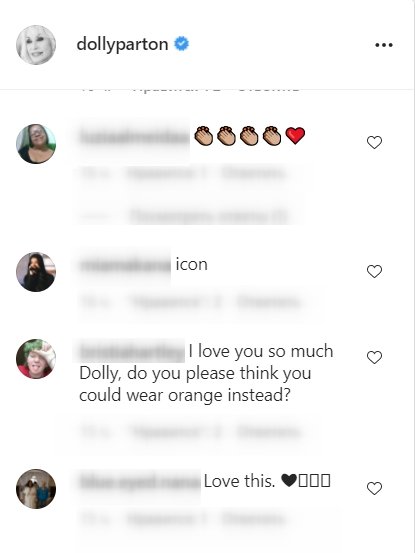 One commenter showed her love, relaying that they would want her to wear orange instead. A fourth follower praised her for her post, adding that they would love for her to keep celebrating.
PARTON'S PHILANTHROPIC EFFORTS
The award-winning star might not have flagged fans' preferred colors, but she has been quite purposeful and enthusiastic about the aboriginal people for many years now.
Through the Dolly Parton Imagination Library, the 'Coat of Many Color' crooners has reached out to thousands of children in the indigenous nations and the remote indigenous areas.
Every month, Parton rolled out books to 10,000 indigenous children, from infants to five-year-old children. Parton's goal is to have all of the first nation children in the 63 nations to be included.
Parton made it known that she wanted school-age kids to have knowledge about books even before they head to school. The star also made sure that native cultures were included in the books.
A PHILANTHROPIC MILESTONE 
In 2018, the star and her charity team hit a milestone as she donated her 100 millionth book. Parton personally donated the 100 millionth book, which was her children's book, titled "Coat of Many Colors."
The 75-year-old star first started her non-profit book charity in 1995 with a focus on donating books to kids in Tennessee. The organization has since grown into a global initiative.
REACHING OUT TO HER PEOPLE
The "Steel Magnolias" actress swung into action when the people of Tennessee experienced wildfire. The unfortunate incident led to the death of 14 people and mass displacement.
Parton created the My People Fund from her Dollywood Foundation to raise funds for the fire victims. The foundation gave $1000 to different families for six months. 
A BELOVED NATIONAL TREASURE
Parton has an impressive career span of over six decades, and over the years, she has become a national treasure loved and cherished by all. The star has been described as the icon that has been able to unite the blue and red states.
The "Jolene" crooner started as a revered country singer among her country music lovers, and now she has been tagged a living legend. The star has been known as someone who dedicated her career to the essence of love. 
MORE FACTS ABOUT PARTON
The 75-year-old is a lot of things from a music expert; a businesswoman, a movie star, and she stops at nothing while she keeps achieving fits in her later career.
Before Whitney Houston popularized "I Will Always Love You," in 1992, Parton was the brain behind the hit song in 1973. The star wrote and sang the song in honor of her former business partner, Porter Wagoner.
The first successfully cloned mammal in the world that came in the form of a sheep was named after the "There Was Jesus" singer. Her status also makes Parton the owner of her own amusement park.