Daily Joke: A Bear and a Rabbit Find a Magic Frog That Grants Them 3 Wishes
Today's #jokeoftheday is about a bear and a rabbit walking through the forest when they came upon a magic golden frog that decided to grant them three wishes each. 
A bear and a rabbit took a casual walk through the forest, and as they enjoyed the leisure walk, they came across a golden frog. This was a rare occurrence, and they knew they were lucky because the frog was magical. 
The golden frog looked at the two animals and exclaimed that it was unusual for two creatures to see him at the same time. Thus, he decided to grant the two animals three wishes each.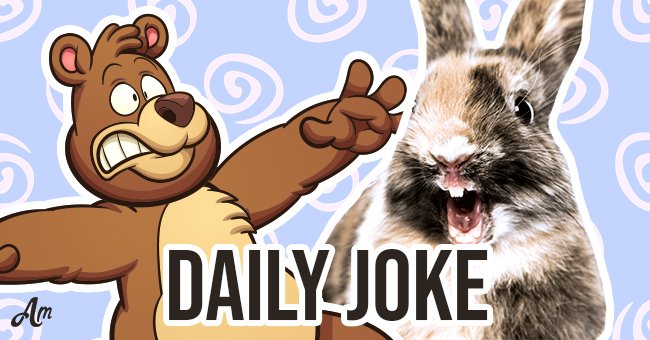 After informing them of the rules, the bear jumped forward and eagerly made a wish, expressing his desire for all the bears in the forest to be female except for him. And just like that, his wish was granted.
Without letting the rabbit speak, the bear jumped forward a second time, asking the frog to grant his second wish. This time he asked that all the bears in the neighboring forests be female, except him. The frog granted his wish again.
For his third wish, the bear asked for all bears in the world to be female except him. This was once again granted, and he could not hold back his excitement.
The bear happily thanked the frog before the rabbit stepped forward. By then, the rabbit already had enough time to think about his three wishes. He first requested for a new and sparkly red motorcycle. 
The frog granted this wish, and a new red motorcycle appeared. The rabbit was happy that he finally owned the beloved vehicle. He excitedly checked it out. 
He then thought to himself that he would need some safety. He made his second request and asked for a helmet so he could be safe from hazards. 
The helmet appeared, and he plopped it on his head. The rabbit was glad and thanked the frog then hopped on his bicycle. He started the bike, ready to zoom off. For his last wish, the rabbit had a big smile on his face as he said: 
"Lastly, I wish the bear would become a lady bear!" 
Immediately after he made this wish, the rabbit laughed loudly and drove off at high speed. The bear stood there speechless and motionless as he watched the rabbit speed off.