Kim Fields' Life After 'Living Single' - From Dealing With Divorce to Finding New Love With Christopher Morgan & Giving Birth at 44
Kim Fields had an impressive childhood career in Hollywood, and it extended well ahead into her coming-of-age and adult years. Through it all, the star experienced ups and downs.
Kim Fields popularized the role of "Tootie" on "The Facts of Life," and she went on with her career where she played more roles. However, Fields had some downtimes in her late twenties.
The actress seems to have overcome the child star jinx and gone on to further her acting career. But a time came in her life where she battled divorce and a dilemma about her career.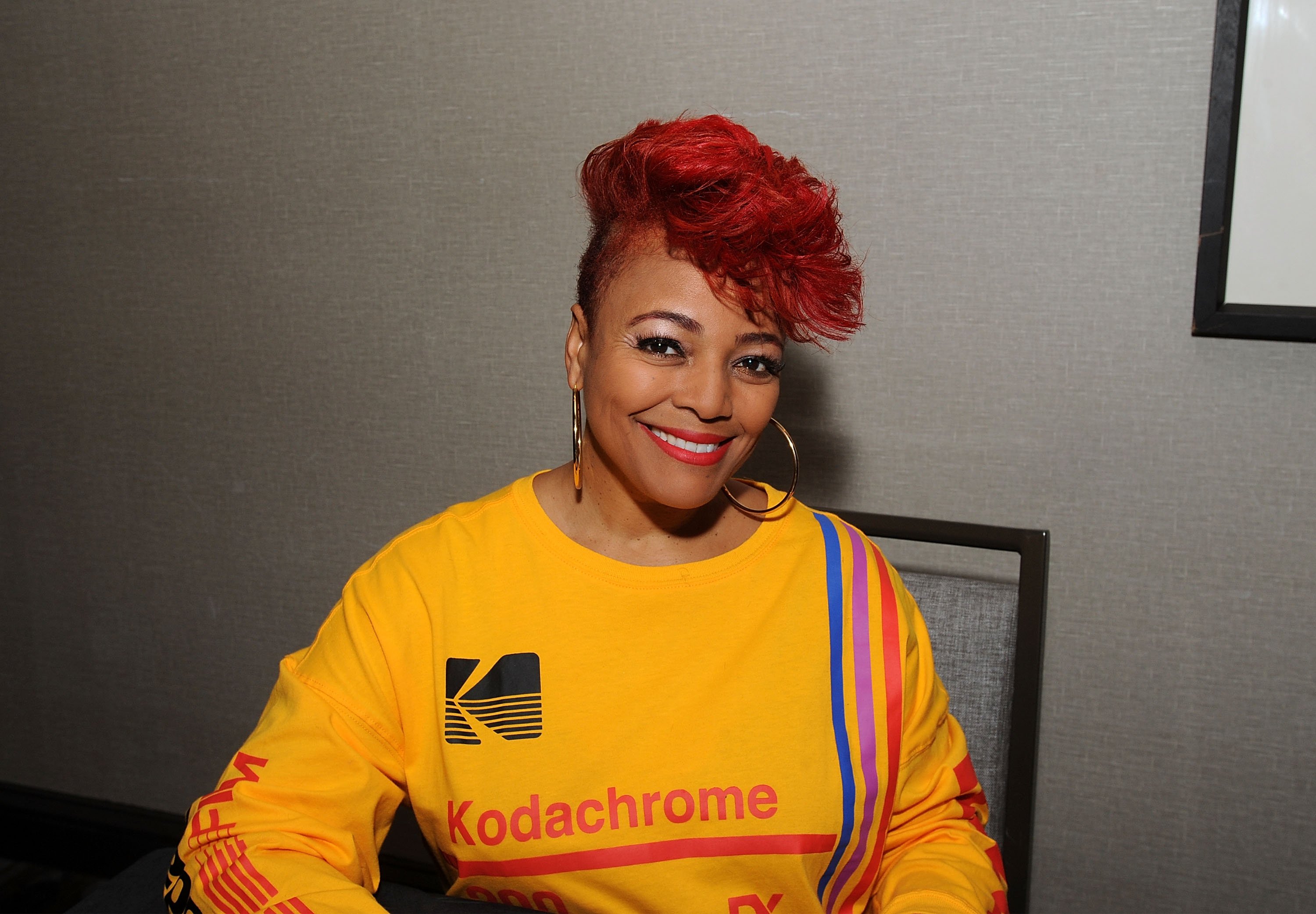 KIM SPEAKS ON HER TWENTIES
Fans saw Kim Fields as the lucky child star who went on to gain more attention from being a teenager to an adult, but Fields had times she doubted her abilities and even lost the will to continue.
Once in an interview, the star talked about going through this phase and also overcoming it. The star who played Regine on "Living Single" made it known that she got to the point where she did not feel like her Hollywood self. 
The actress relayed she left "Living Single" a few episodes shy of the season finale. Fields added that this was when she was on the verge of a divorce and also wanting to venture behind the scene. 
The 52-year-old star noted that she was unsure about her career and far less optimistic about forging on. Fields felt disappointed and was completely drawn to herself for weeks. 
MOVING ON
Fields was indoors for two weeks with her window draperies drawn down. She was also drowning in her dilemma. However, after she watched Liza Minnelli speak about coming out of a tough time, she decided to pick herself up. 
Fields shared that she became conscious of herself and decided she would not wallow in her deep thoughts anymore. The star actress explained that she has had a rocky time after then, but she had a better way to handle it.  
INSIDE FIELDS' FAMILY LIFE
The actress who doubles as a director has been married to Broadway actor Christopher Morgan since 2007. The pair are well ingrained in family life, and they have two sons. 
In 2014, Fields was in the news after she welcomed her second child, Quincy. She shared the exclusive with Closer Weekly, including the baby's first photos. Fields did not hold back her happiness as she explained that her son was a miracle baby. 
After having her first child, Sebastian, Fields, and her spouse tried for another baby. However, it was a struggle. Fields explained that she had two miscarriages and was not sure anymore.
However, she suddenly felt sick after some time and thought it was a perimenopause sign. When she went to the hospital, she received the shocking news of her two-month-old pregnancy. 
FIELDS ON "RHOA"
Fans welcomed the refreshing change in 2015 when Bravo TV announced that the "Tootie" actress would be joining the stars of "Real Housewives of Atlanta." 
In an interview, Fields talked about this fit and how she came about joining the show.  She noted that there have always been attractions to starring in a reality show, and she felt she could display her family as a strong unit.
When the interviewer asked if she did not feel strange about the drama that went on on the show, she explained that she was not fazed and the producers allowed her to be herself. 
THE DRAMA ON "RHOA"
Fields did not entirely escape the rumors that often led to full-blown drama on Bravo's "RHOA." While the crew was on a trip to Jamaica, another housewife, Kenya Moore, had some speculations about Christopher.
She shared some rumors about his sexuality as well as his and Fields' marriage. When asked how he felt about hearing this and sometimes reliving the reality TV moment, Christopher relayed that he let Moore lead "the lie."
Christopher noted that many of Moore's words did not add up and that in the end, she apologized to him publicly, and so far, the animosity had dwindled.