Lori Harvey Flaunts Impeccable Beach Body in Snake-Print Bikini While Kissing Her Man Michael B Jordan during Romantic Vacation
Things are heating up between Lori Harvey and her boyfriend Michael B Jordan while they are on vacation. The 24-year-old stunner shared a glimpse into the romantic retreat while showing off her banging body in a bikini. 
Summertime is here, and all of the celebrity couples seem to be on romantic beachside getaways. Joining the long list of famous couples enjoying the warm weather together is Lori Harvey and actor Michael B Jordan. 
Lori recently shared a couple of snaps of the duo enjoying each other's company in an exotic coastal location. The gorgeous model and fashion entrepreneur also took the opportunity to show off her sleek swimwear.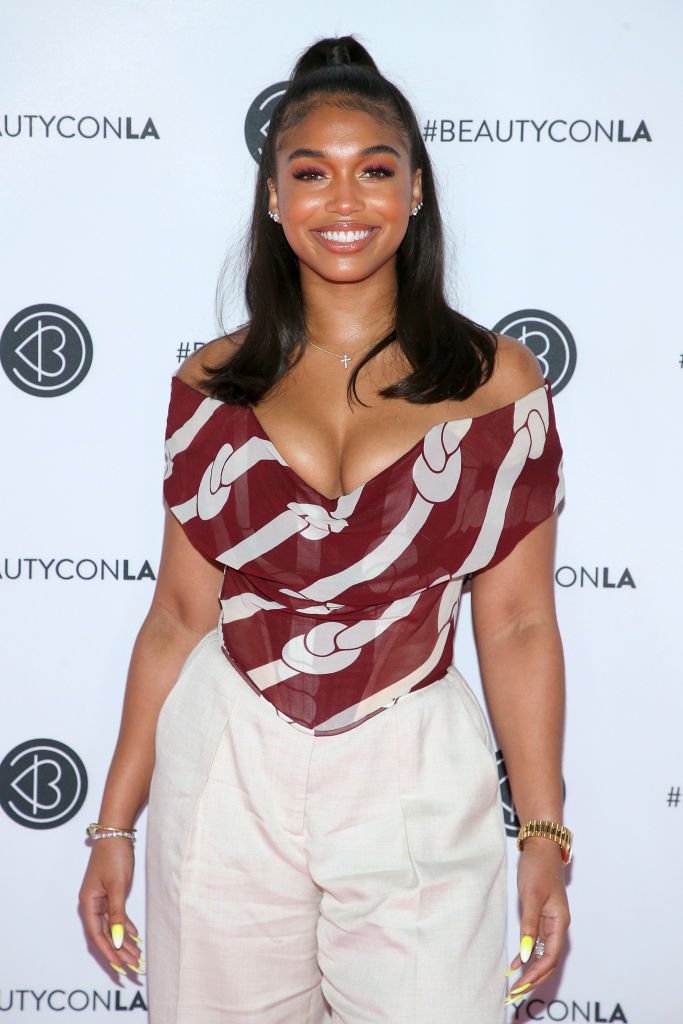 Harvey and Jordan are raising the temperature this summer with their steamy holiday makeout sessions. As seen on Harvey's Instagram stories, the pair shared a kiss while enjoying some poolside time together. 
Although the couple draws plenty of attention for their undeniable good looks, all eyes were on Harvey on her shared posts. The 24-year-old model shows off her toned beach body in a pink and black animal print bikini.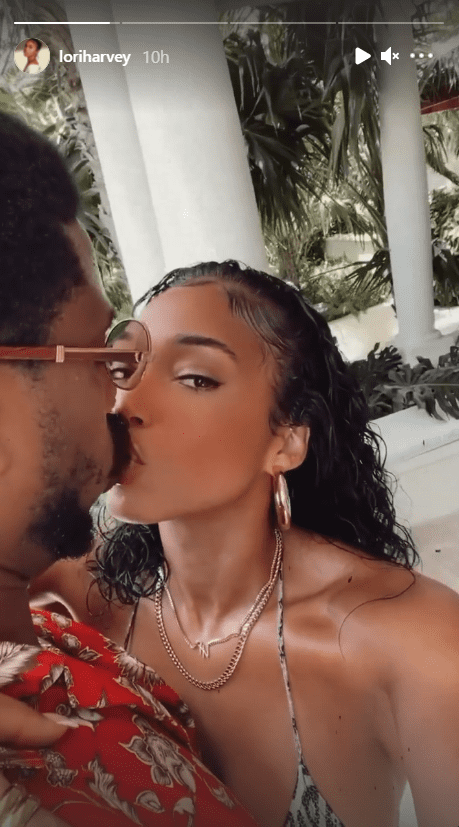 The slinky two-piece swimsuit adorned with gold details leaves very little to the imagination, not that Harvey has anything to hide. She also accessorized the beautiful beach look with equally eye-catching gold jewelry. 
The brown-eyed beauty confidently shares multiple angles of herself in the swimsuit to give us a closer look at her getaway. Her wet hair and glistening body also allude to that she was just enjoying a dip in the pool. 
Harvey was not the only incredible sighting from the couple's vacation, as she had the tropical landscape to compete with. However, while looking at Harvey in one of her videos, Jordan's smile insinuates he is content with just looking at her.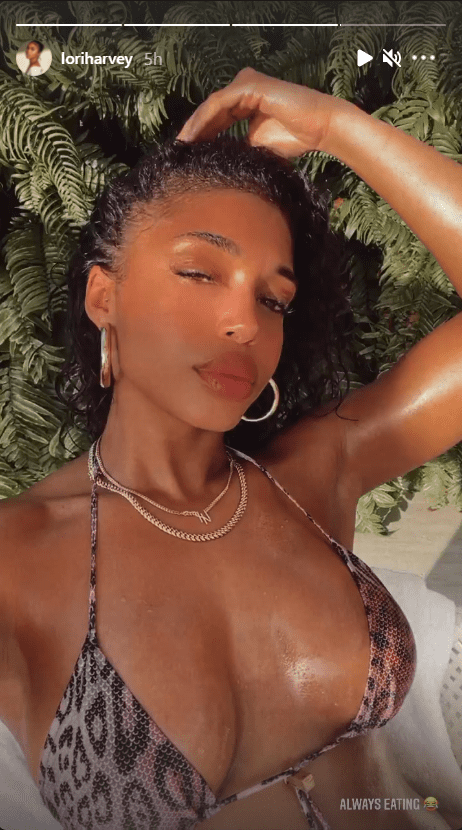 Harvey and Jordan made their relationship Instagram official in January, a decision the pair did not take lightly. The model revealed that she and her boyfriend are private people, so sharing their relationship is strategic. 
Harvey explained that she and Jordan decide whether or not to share certain posts together. As a result, they are able to find a comfortable balance with how much of their love life they share with the world. 
Fortunately, Harvey is also more comfortable with sharing glimpses of her relationship with Jordan than other relationships. She reveals that knowing their connection isn't a fling made her more secure with the publicity. 
Thankfully, we have seen the outcome of the couple's serious relationship many times since they've been official. The model hasn't been shy to share her escapades with her man on social media, and even their first post was from a getaway.
In turn, fans of the model have been treated to several swimsuit pictures from Harvey. Some of her stunning swimsuit shots even credit the "Creed" actor for his photography skills in the Instagram captions. 
Jordan also seems to be a source of support for Harvey in many more ways than just being her vacation photographer. In a recent video, Harvey revealed that the actor lets her test her upcoming skincare line on him:
"He has become my live test model, so now he's very into his skincare routine as well." 
In addition to working on her skincare line, Harvey also has a fashion collection with Naked Wardrobe. The collection features a variety of basics, such as sweatpants and crop tops in neutral colorways. 
Harvey
shared
her aspirations for the collection and revealed she would like other celebrities to wear her clothes. Her stepfather, Steve Harvey, is currently one of the supporters for the collection as she reveals he bought a pair of joggers.