Monica Bellucci, 56, Twins with Lookalike Daughter Deva, 16, in Chic Velvet Low-Cut Dresses
Italian model and actress Monica Bellucci is on the cover of Vogue Italia. On the July Issue, the renowned former model and mother of two are posing with her daughter for the magazine cover.
Monica Bellucci, 56, seems to be defying age in a recent shoot for the July issue of Vogue Italia, a top Italian fashion magazine. The actress is posed next to her 16-year-old daughter Deva Cassel, who is also a model.
The duo is in black Dolce and Gabanna dresses with both their heads parted in the middle, with their pleated ponytails falling down their backs. Fans were delighted at the chance to see their favorite models on the cover of the enviable magazine.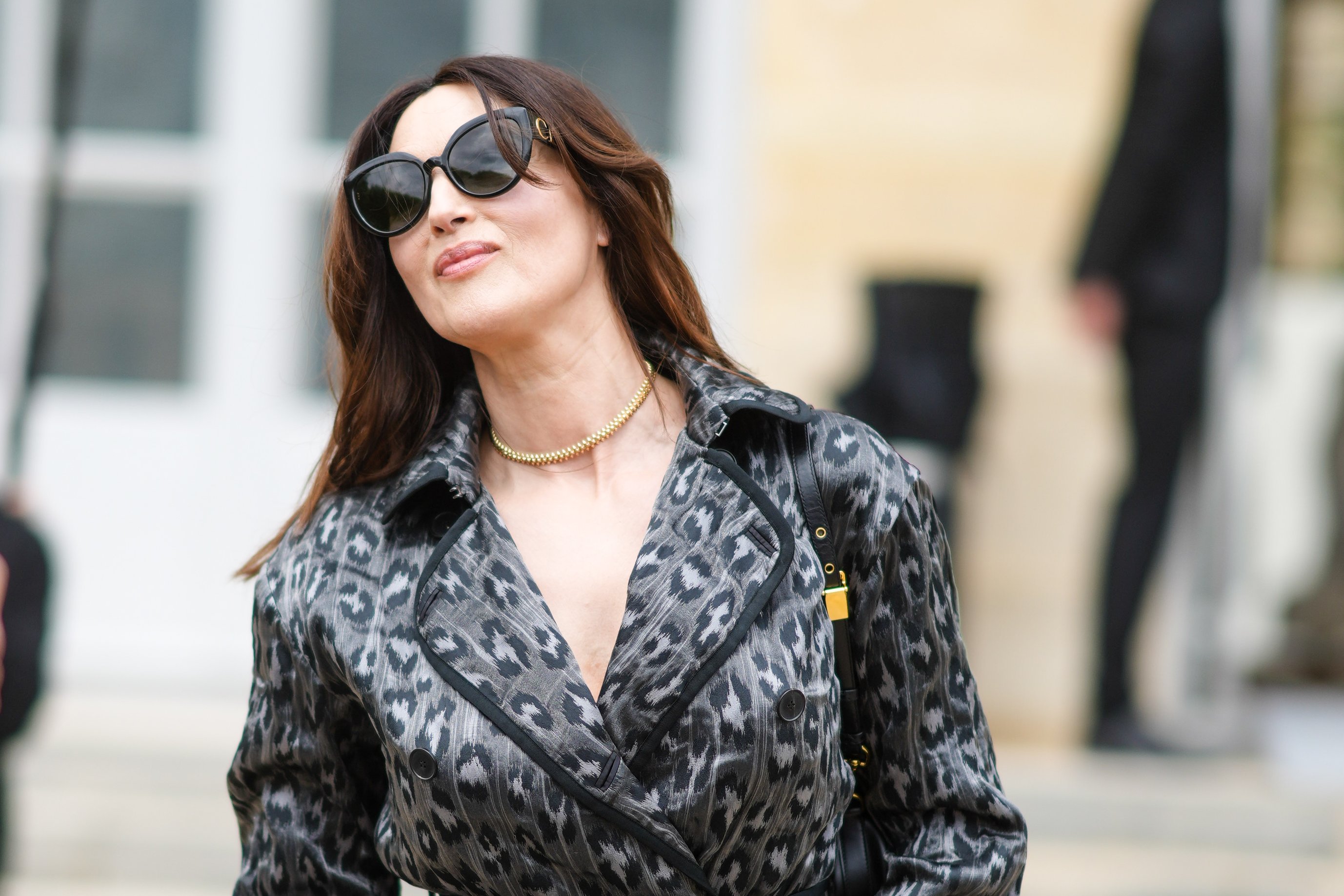 The comment section of the magazine's Instagram page, where the cover was posted, was full of comments, telling the mother and daughter that they looked gorgeous. Others posted love and fire emojis to express their admiration.
One fan commented on how much alike the two looked, both in their appearances and career-wise. Another could not hold back as she went to the comment section and posted:
"Beautiful mother and daughter!!"
It looks like Deva is following in her mother's footsteps when it comes to modeling. Deva stepped out in Portofino to film a new Dolce and Gabanna advert. The 16-year-old model is the ambassador for D&C and the new face of the band's newest fragrance, Dolce Rose.
The model looked fantastic in a floral mini, paired with a pair of shoulder-length multi-colored earrings and a pair of D&G sandals. Her raven hair was styled in locks, and she complimented the look with a touch of blush and matte lipstick.
She confirmed that she was indeed dating, but would not disclose the identity of her man.
Bellucci is always stepping out looking gorgeous, whether she is alone or with her daughters Deva and Leonie, who she shares with her ex-husband Vincent Cassel. Spotted stepping out of the Portofino, Monica was looking gorgeous in a black denim jacket.
She also had on a pair of heels and flared jeans. Her two daughters were equally stylish in their dressing. Bellucci, just like her daughter, modeled for Dolce and Gabbana, and when asked about her relationship with D&C, she says: 
"Dolce & Gabbana gave me my first runway show, and even if I'm not a model anymore and I do acting, we are still really close friends."
Bellucci and Cassel met in 1996 on the set of "The Apartment" and got married 3 years later. They had been married for 14 years before they made the decision to split up in 2014. The duo stated that their marriage was ending by mutual agreement. 
The two have also appeared in the same films, such as Irreversible. The film is one of the many she's done after transitioning from modeling to taking roles in French, American, and Italian films.
After her divorce from her husband of 14 years, Bellucci seems to have found love. She started dating Nicolas Lefebvre four years after her divorce.
She confirmed that she was indeed dating but would not disclose the identity of her man. Asked to speak about him, she said that their rhythms complement. He loves to travel but was quick to state that they are not in similar professions.
Bellucci was married to Claudio Carlos Basso, a fashion photographer from 1990 to 1994, then to Cassel from 1999. 
She says she is still in the learning phase and adds that when you've been in two previous marriages, one needs to take the time to understand why things happened the way they did before getting married again.