Garcelle Beauvais, Her 3 Sons & Grandson Are All Smiles Proving Their Strong DNA in New Photos
Garcelle Beauvais is more than just an actress; she is a mother with three kids and, more recently, a grandson. They all look like her; meet them. 
Garcelle Beauvais is a former model and actress who is probably best known for her portrayal of Francesca Monroe on "The Jamie Foxx Show."
She wears the hat of an established actress well, but it's not the only one she has; the beautiful woman is also a doting mother to three children with whom she shares great resemblance.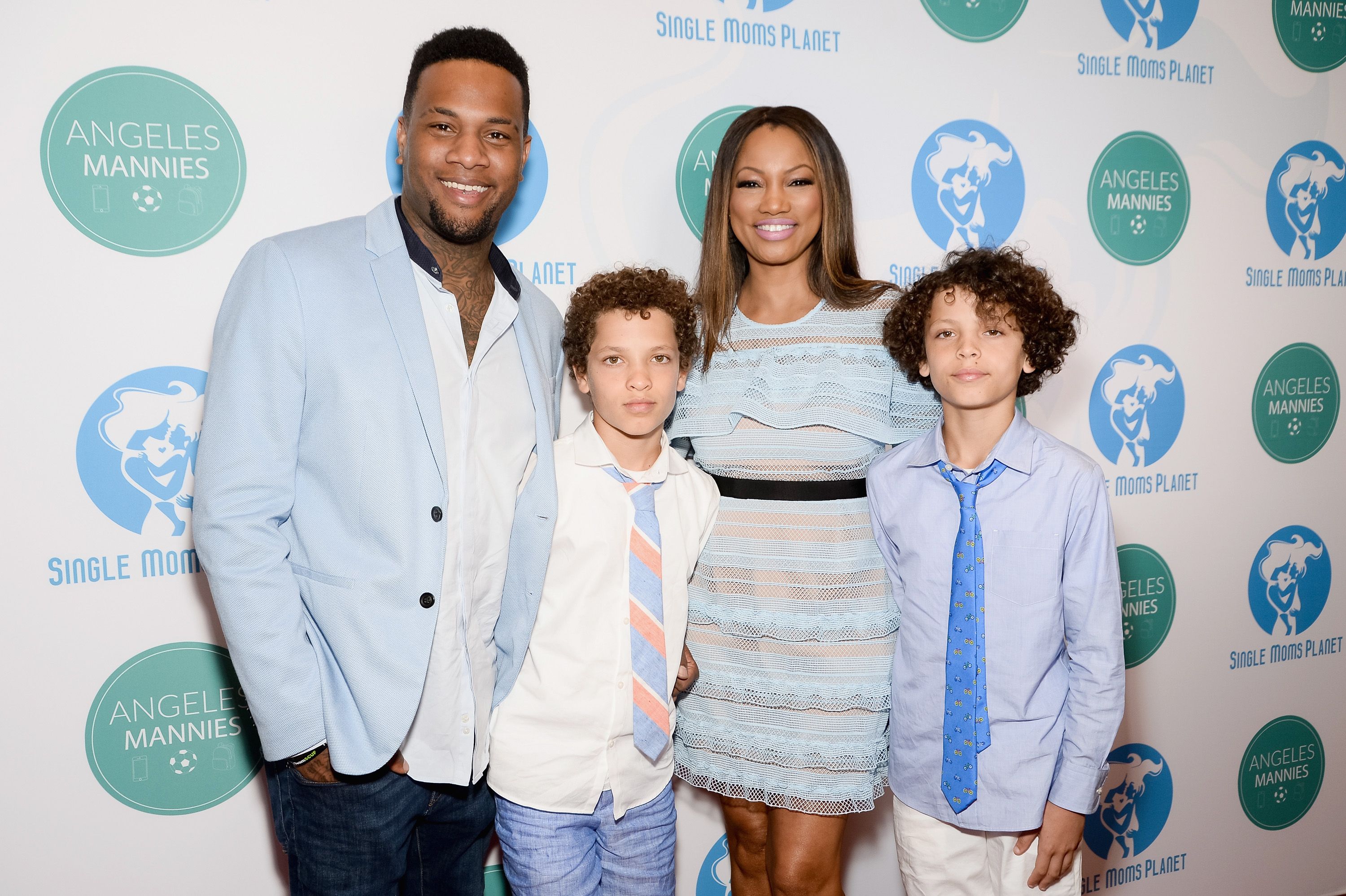 Their similarities stood out distinctly in recent pictures she shared via her Instagram page. The shots captured the proud mother and her boys at different points in their lives doing different things, even from the photos it is obvious they all share a strong bond.
HER CHILDHOOD 
Beauvais was born in November 1996 into a large family. She was the youngest of seven children, which meant children always surrounded her — her mother had 25 grandkids as of last December. 
Because of her upbringing, Beauvais grew up with a deep yearning to be a mother with children of her own, so when her first child came along, she knew motherhood was meant for her. 
OLIVER SAUNDERS
Oliver is Beauvais' first child, and she welcomed him as early as 1991. She was very young when she had him and had been modeling in New York the week she met his father. 
They immediately discovered a spark that quickly became an inferno that saw them tie the knot just two months after. They welcomed Oliver two years after the wedding. 
According to the proud mother, Oliver was a great baby because of his easy and happy nature. He was so mellow; she had little qualms about lugging him around with her, from photoshoots to airplanes. 
Oliver is all grown up now; not only is he an upcoming rapper, but he also has a baby of his own named Oliver Jr. Saunders, whom he shares with his wife, Sam Saunders.
They welcomed the cute boy in February 2020, making Beauvais a grandmother for the first time. She was very excited about the whole affair, and as soon as her little grandson arrived, Beauvais took to social media to make the announcement. 
Beauvais is aware of the age difference between them, but she also knows how much they enjoy each other's company despite it.
HER TWINS JAX AND JAID
After her first marriage crashed, Beauvais married a talent agent named Mike Nilon in 2001. But, unlike the first time she carried babies, her second pregnancy did not come so easy. 
It took her a lot, including fertility treatment, to conceive, but when they did, the pair were rewarded with twin boys, Jax Joseph and Jaid Thomas. 
They welcomed the pair via C-section in 2007. She would have loved to have a girl, it wasn't to be, but that did not dampen her happiness that she was a mother thrice over. 
In a personal blog she wrote for People, she opened up about the excitement of bringing twin boys into the world. She wrote:
"I was so happy — I couldn't believe they were truly ours. They were so cute I couldn't stand it!" 
Beauvais also revealed that at the time, she had wondered if they would share many personality traits even though they are fraternal twins.
She got her answer right from day one when Jax "came out screaming" and Jaid "came out looking both serious and curious about the world around him." 
Another example of how different they are is in their favorite things — like Oliver, Jax enjoys music, rock, and roll precisely, but Jaid prefers fish or snuggle. 
They are older now, but the two have only worked their way deeper into the chambers of their mother's heart. Her idea of a perfect moment involves a great time at home with her three boys surrounding her. 
Beauvais is aware of the age difference between them, but she also knows how much they enjoy each other's company despite it. For her, motherhood is the best role she will ever play, and it is not one she will retire from until her demise.